One of the strangest propaganda weapons of the War on Terror has gone up for sale at auction, and it could be yours for only $5,000.
The item in question is a doll of Osama Bin Laden, designed to terrify the children of the Middle East so much that they would be permanently put off from joining Islamist groups.
The doll is a fairly faithful recreation of the late terrorist leader, complete with white robes, combat boots, and a scraggly black beard.
The propaganda value in the bizarre toy comes from the heat-sensitive paint used on the doll's face. When children played with the doll, the heat from their hands would activate the paint, and change Osama into a terrifying green-eyed, red-faced demon, with black markings all over his face.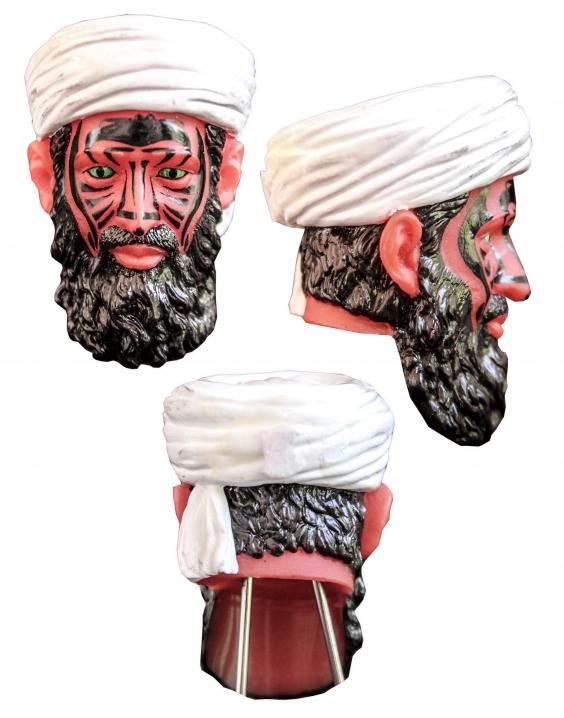 The doll was secretly designed by Donald Levine, the creator of the iconic G.I Joe doll in 2005, for the purposes of a CIA "influence operation" that would apparently stop children from idolising Al-Qaeda.
The CIA would covertly distribute the doll to toyshops across the Middle East and wait for the Al-Qaeda problem to solve itself.
It is not known whether the plan was actually put into action, but the doll up for sale is only a prototype, one of three in the whole world.
A source close to the CIA project told the Washington Post last year that a consignment of the evil dolls was sent to Karachi in Pakistan in 2006, but this claim has not been verified, and the CIA denies ever putting the dolls into the field.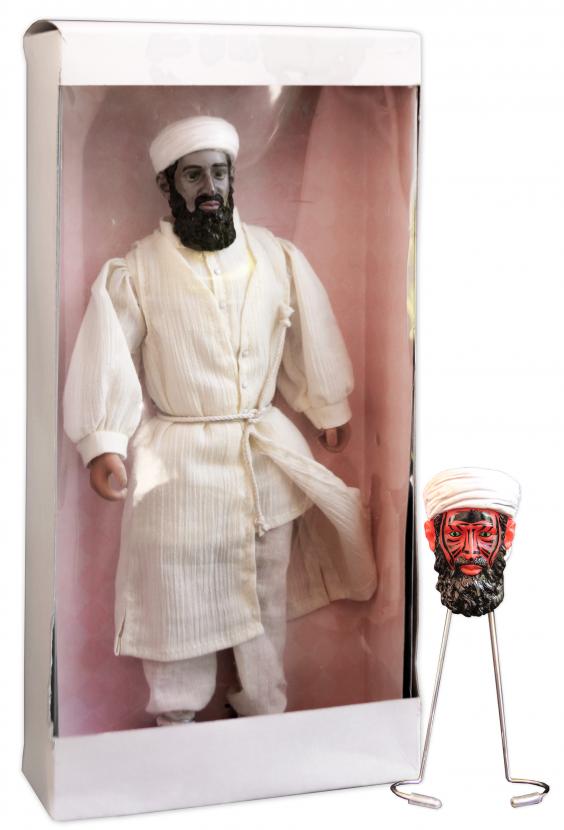 As the doll being sold is a prototype, it doesn't feature colour-changing paint - instead, it has a permanent 'real' Osama head, with the 'demon' head included, with a metal stand for display.
The doll is being sold in an online auction by Nate D. Sanders auction house in Los Angeles. The item includes the doll, the demon head, a display box, and a certificate of authenticity from Donald Levine's son.
It ends at midnight on Thursday 25 June, and the bidding currently stands at $5,000, so be prepared to part with some serious cash if you want to make this doll part of your collection.
Reuse content