It is the annual networking shindig for the political and corporate elite where the high altitude is matched only by the high-level networking. It might be the only conference in the world where rapper and music producer Will.i.am waxing lyrical about wearable technology creates a diary clash with Tony Blair debating whether religion is a pretext for conflict.
Welcome to the annual meeting of the World Economic Forum, four days in the Swiss mountain resort of Davos-Klosters, where ministers, chief executives, central bankers and academics convene for a whirl of cocktail parties, brow-rumpling geopolitical debates and behind-the-scenes meet-and-greets.
This year, Davos boasts more than 40 heads of state as well as 2,500 other business and society leaders seeking to address topics of economic growth, social inclusion and the future of the internet.
Bank of England Governor Mark Carney will press the flesh with German Chancellor Angela Merkel, George Osborne and Chinese Prime Minister Li Keqiang – while Ana Botin, the Banco Santander boss, will rub shoulders with Lloyd Blankfein, of Goldman Sachs, Sheryl Sandberg, chief operating officer of Facebook, and Microsoft supremo Satya Nadella.
Prince Andrew: Life in pictures
Prince Andrew: Life in pictures
1/15 Prince Andrew

Prince Andrew, Duke of York arrives at the Royal Albert Hall on 8 November 2014 in London

2/15 Prince Andrew

Prince Andrew, the Duke of York (L) speaks to Queen Elizabeth II on the Queens stand during Derby day at the Epsom Derby Festival, in Surrey on 1 June 2013

3/15 Prince Andrew

Prince Andrew with his daughters Princess Eugenie and Princess Beatrice on the Balcony at Buckingham Palace, 2013

4/15 Prince Andrew

Princess Beatrice (C) poses for photograph with her parents, Britain's Prince Andrew, the Duke York (L) and Sarah Ferguson following her graduation ceremony at Goldsmiths College, in London, 2011

5/15 Prince Andrew

Prince Andrew's 'pointless plunge' down the Shard was the moment to take stock of his usefulness

Getty Images

6/15 Prince Andrew

Prince Andrew is the first royal to take and tweet a selfie

7/15 Prince Andrew

Prince Andrew with Bahrain's Crown Prince Salman bin Al-Khalifa at Royal Ascot in 2010

Getty

8/15 Prince Andrew

Prince Andrew with Ilham Aliyev, president of Azerbaijan in 2009

Rex Features

9/15 Prince Andrew

Prince Andrew with Indonesian President Susilo Bambang Yudhoyono on the first day of his state visit to London

Getty Images

10/15 Prince Andrew

Duke of York in his uniform

REX FEATURES

11/15 Prince Andrew

Britain's Prince Andrew speaks to the press during a meeting with Turkish Businessmen at Ciragan Palace in Istanbul on 26 May 2004

12/15 Prince Andrew

Wearing a traditional Guatemalan ceremonial jacket, Britains Prince Andrew, the Duke of York, turns on the tap innaugurating an irrigation system sponsored by the European community on 7 March 2002 in Nevaj, Guatemala

13/15 Prince Andrew

The newly wed Prince Andrew, the Duke of York and his wife Sarah Ferguson, the Duchess of York, wave to crowds on 23 July 1986 from the balcony of Buckingham Palace in London while Queen Elizabeth II and Queen Mother look on

14/15 Prince Andrew

Prince Andrew and Prince Edward with their governess, Lavinia Keppel, at the Children's Book Show in Westminster, London on 7 November 1969

15/15 Prince Andrew

Prince Andrew (bottom left) with his parents Queen Elizabeth II and Prince Philip and siblings, Prince Charles, Princess Anne, and little Prince Edward at Windsor Castle, 1965

Getty Images
Leaders from British blue chips BP, Centrica, Pearson, Royal Dutch Shell, HSBC, BAE Systems, Vodafone and BT won't be far behind.
"I've been going for about 25 years, [which] shows how old I am," said Sir Martin Sorrell, the chief executive of FTSE 100 advertising group WPP, who will co-host a breakfast on Wednesday morning to discuss Britain's future in Europe.
"It remains the best learning and networking opportunity in the world. Frenetic and demanding, but very exciting. Government, business, media: an amazing concentration and variety."
In contrast, Jeremy Farrar, director of the Wellcome Trust which has funded research to contain the Ebola outbreak, is attending for the first time to raise the medical charity's profile. "If you want to play a role on global governance and health, people have to know about you," he said.
One delegate who would prefer less attention is Prince Andrew. Business leaders still expect to attend his traditional Thursday night drinks party despite the fifth in line to the throne being dogged by allegations of sexual encounters with an American teenager which Buckingham Palace has repeatedly denied.
This year's conference takes place under a shadow of geopolitical uncertainty, where Ukraine and Middle East unrest and elections in Greece next weekend threaten to choke off economic recovery.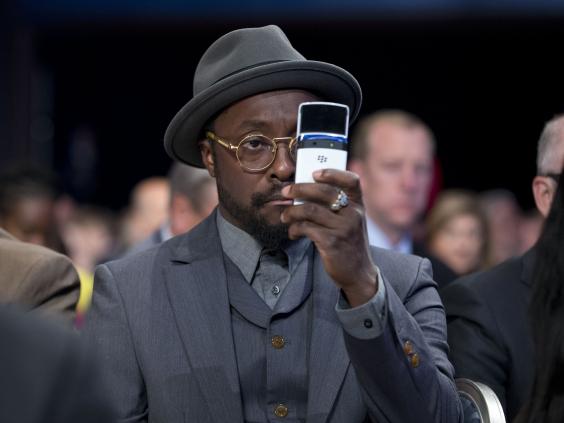 François Hollande's speech on Friday was meant to be on climate change, but will now address the terrorist attacks last week on the Charlie Hebdo satirical magazine and a Jewish supermarket.
WEF's annual global risk report found "interstate conflict with regional consequences" to be the most likely risk to stability over the next decade, with water crises the greatest risk facing the world in terms of impact.
"Twenty-five years after the fall of the Berlin Wall, the world again faces the risk of major conflict between states," said WEF's lead economist, Margareta Drezeniek-Hanouz. Large-scale cyber attacks, such as those sustained by media giant Sony, also figured on the list.
"The pace of innovation is outpacing our ability to govern," added John Drzik, the president of global risk and specialities at insurance broker Marsh. Such concerns feature in panel sessions, which include Marissa Mayer, of Yahoo debating how firms can keep customers' trust when they use and share personal data and the outlook for Russia with Igor Shuvalov, the country's Deputy Prime Minister.
WEF founder Klaus Schwab, the German academic who over four decades has grown a simple management symposium into today's pow-wow for the world's powerful, hopes the meeting will be a "starting point for a renaissance of global trust".
There are also fringe events, such as "Struggle for Survival", a simulation by the Crossroads Foundation that seeks to re-create some of the pressures faced by those living on $2 a day or less – the battle for education, shelter, medical care, water and food – compressed into 75 minutes.
And it wouldn't be Davos without a well-meaning initiative to salve a powerbroker's conscience. If delegates walk an average six kilometres during the annual meeting, UBS will donate 2,500 bicycles to reduce the travelling time for African children to get to school. The investment bank is distributing pedometers to track mileage.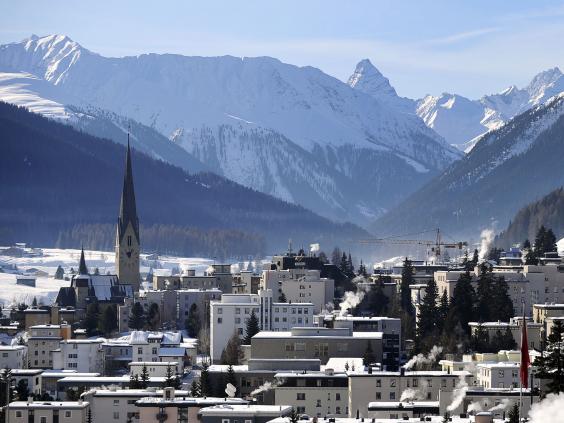 Aside from the packed agenda, much of the business of Davos takes place in the coffee lounges and hotels outside the conference centre. But getting out onto the slopes is a vain hope, apart from on the final Saturday.
Some business leaders rarely emerge from their chalet, taking meetings at half-hourly intervals. One boss sighed as he reported that 40 such "speed dates" had been slotted into his diary over three days. "I can see five finance ministers and two prime ministers of countries we operate in or intend to operate in," said one blue-chip chairman. "Otherwise, I'd have to go point-to-point. Davos saves an awful lot of time."
Such a rarified atmosphere has much in common with the steep cost of admission. WEF's top layer of "strategic partners", including Barclays and Facebook, are already being asked to swallow a 20 per cent increase in their SFr500,000 (£388,000) annual fee that permits them to send five delegates to Davos.
Spending on sundries got a little more expensive this week after the Swiss central bank abandoned the cap on the franc's value against the euro. The chaos on currency markets will also drive up the cost of delegates' steak frites next week, as they retire to restaurants along the promenade to chew over the important issues of the day. They should be able to afford it.
Reuse content