A boat with at least 200 African migrants that had been trying to reach Europe has sunk off the coast of Libya, an official has said.
"The coast guards have rescued 17 of the illegal migrants," Navy Spokesman Ayoub Qassem said, as reported by Reuters, while a further 15 bodies are believed to have been recovered.
A search is now underway to find the rest of the passengers, after the boat ran into trouble near Qarabouli, roughly 35 miles east of the capital Tripoli late on Friday.
"A few miles off the coast, we found the remains of a wooden boat which had some 200 migrants on board," Coastguard Spokesman Abdellatif Mohammed Ibrahimtold told AFP.
"We managed to save 16 people and recovered 15 bodies, but the search continues for some 170 people who disappeared at sea."
He added: "It seems that among them are Somalis and Eritreans" in addition to other nationalities. One of the fatalities was an 18-month-old child.
Libyan coastguards were alerted to the incident on Saturday morning by fishermen and the officials have been using their fishing equipment to help carry out rescue missions.
The wooden boat, which was reportedly bound for Europe, is just one of many throughout the year that are packed with migrants to make the daunting and dangerous journey across the Mediterranean in often sub-standard vessels.
According to the Human Rights Watch there are as many as half a million people waiting on the coast of Libya for a boat into Europe.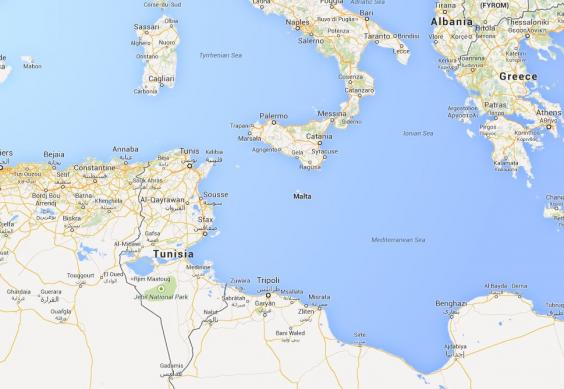 A report by Turkish news agency Anadolu last year said that there are three popular places in Libya where "smugglers transport undocumented migrants" – being Triplo, Zawara and Misrata.
They reportedly charge up to $2,000 per person and can fill a boat to its capacity with little regard for the safety of those travelling in it.
The boats often head for Italy and it has led the country to create Mare Nostrum (Our Sea), a mission in which 100,000 have so far been rescued from the seas since it began last October.
Independent journalist Memphis Barker says that August is "somewhat darkly known as 'boating season'".
Meanwhile, two people have been charged with people-smuggling after an Afghan migrant was found dead in a shipping container at the English port of Tilbury on 16 August - a journey which 34 others had survived.