Captured by jihadi terrorists, forced into sexual slavery and raped, Lucy* was pregnant when she eventually escaped Boko Haram and returned home to her husband.
But such is the stigma against the former "wives" and children of fighters, Lucy's husband told her it "won't work" having the child of a Boko Haram fighter in his household.
Lucy was forced to abort the baby – but because the procedure is not legal in Nigeria, she had to pour chemicals into her womb.
The abortion was successful - but her husband divorced her anyway.
This is the story of one of more than a dozen victims of sexual violence who have been freed or escaped capture in northeast Nigeria – and become victims all over again when they returned to their communities. Their experiences form part of a new report into the victims of Boko Haram, entitled "Bad Blood".
Produced by International Alert and Unicef, it found that women and girls subjected to the most horrific experiences by Islamist fighters were seen as tainted, dismissed by community leaders as "Boko Haram wives", "Sambisa women" or "Annoba" – which literally translates as "plague".
The rise of Boko Haram
The rise of Boko Haram
1/19 Boko Haram

The leader of the Islamist extremist group Boko Haram Abubakar Shekau delivers a message. Boko Haram has claimed responsibility for the mass killings in the north-east Nigerian town of Baga in a video where he warned the massacre "was just the tip of the iceberg". As many as 2,000 civilians were killed and 3,700 homes and business were destroyed in the 3 January 2015 attack on the town near Nigeria's border with Cameroon

AFP

2/19 Boko Haram

People displaced as a result of Boko Haram attacks in the northeast region of Nigeria, are seen near their tents at a faith-based camp for internally displaced people (IDP) in Yola, Adamawa State. Boko Haram says it is building an Islamic state that will revive the glory days of northern Nigeria's medieval Muslim empires, but for those in its territory life is a litany of killings, kidnappings, hunger and economic collapse

3/19 Boko Haram

Nitsch Eberhard Robert, a German citizen abducted and held hostage by suspected Boko Haram militants, is seen as he arrives at the Yaounde Nsimalen International airport after his release in Yaounde, Cameroon on 21 January 2015

4/19 Boko Haram

Officials of the Nigerian National Emergency Management Agency (NEMA) visit victims of a bomb blast in Gombe at the Specialist Hospital in Gombe. According to local reports at least six people were killed and 11 wounded after a bomb blast in a marketplace in Nigeria's northeastern state of Gombe on 16 January 2015. Islamist militant group Boko Haram has been blamed for a string of recent attacks in the North East of Nigeria

5/19 Boko Haram

People gather at the site of a bomb explosion in a area know to be targeted by the militant group Boko Haram in Kano on 28 November 2014

6/19 Boko Haram

People gather to look at a burnt vehicle following a bomb explosion that rocked the busiest roundabout near the crowded Market in Maiduguri, Borno State on 1 July 2014. A truck exploded in a huge fireball killing at least 15 people in the northeast Nigerian city of Maiduguri, the city repeatedly hit by Boko Haram Islamists

7/19 Boko Haram

President Goodluck Jonathan visits Nigerian Army soldiers fighting Boko Haram

Getty Images

8/19 Boko Haram

Displaced people from Baga listen to Goodluck Jonathan after the Boko Haram killings

AFP/Getty

9/19 Boko Haram

Nigeria's President Goodluck Jonathan speaking to troops during a visit to Maiduguri, the capital of Borno State; most of the region has been overrun by Boko Haram

AFP/Getty

10/19 Boko Haram

Members of the Nigerian military patrolling in Maiduguri, North East Nigeria, close to the scene of attacks by Boko Haram

EPA

11/19 Boko Haram

Boko Haram's leader, Abubakar Shekau, appears in a video in which he warns Cameroon it faces the same fate as Nigeria

AFP

12/19 Boko Haram

South Africans protest in solidarity against the abduction of hundreds of schoolgirls in Nigeria by the Muslim extremist group Boko Haram and what protesters said was the failure of the Nigerian government and international community to rescue them, during a march to the Nigerian Consulate in Johannesburg

13/19 Boko Haram

Boko Haram militants have seized the town in north-eastern Nigeria that nearly 300 schoolgirls were kidnapped from in April 2014

AFP

14/19 Boko Haram

A soldier stands guard in front of burnt buses after an attack in Abuja. Twin blasts at a bus station packed with morning commuters on the outskirts of Nigeria's capital killed dozens of people, in what appeared to be the latest attack by Boko Haram Islamists, April 2014

15/19 Boko Haram

The aftermath of the attack, when Boko Haram fighters in trucks painted in military colours killed 51 people in Konduga in February 2014

AFP/Getty Images

16/19 Boko Haram

The leader of Boko Haram, Abubakar Shekau (with papers) in a video grab taken in July 2014

AFP/Getty

17/19 Boko Haram

Ruins of burnt out houses in the north-eastern settlement of Baga, pictured after Boko Haram attacks in 2013

AP

18/19 Boko Haram

A Boko Haram attack in Nigeria, 2013

AFP/Getty Images

19/19 Boko Haram

Abubakar Shekau, Boko Haram's leader

AP
International Alert's Kimairis Toogood told The Independent the women like Lucy had suffered a triple trauma – their initial capture and abuse, the horror of their self-administered abortions and the subsequent rejection from their families and communities.
Boko Haram is estimated to have abducted between 500 and 2,000 women and children (boys and girls) since 2012, some of whom have been rescued and placed in government-run refugee camps following a successful Nigerian army offensive last year.
"As they return, many face marginalisation, discrimination and rejection by family and community members due to social and cultural norms related to sexual violence," the report said.
Ms Toogood said the women and girls face a kind of "re-victimisation" when they return to their communities because of a mix of stigmas unique to northeast Nigeria.
Researchers found it was a commonly held belief in the region that Boko Haram uses witchcraft or "juju" (charms) to brainwash captives – even among government representatives.
As a result, and because of the entrenched view that a child's DNA determines the person they will become, children born of raped captives are described as having "bad blood".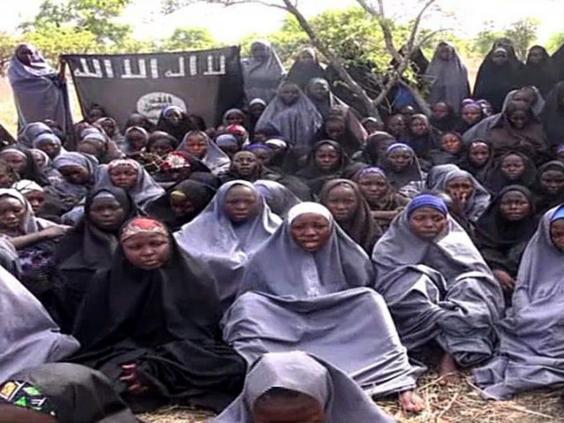 "The women's children are considered to carry the blood of Boko Haram," Ms Toogood said. "They are very young now – two at most – but they will always be viewed like that, they will always be half a terrorist."
Boko Haram likely deploys more female suicide bombers than any other terrorist group in the world, a fact which fuels distrust in those women who do manage to escape its clutches.
Every victim who returns to state-controlled areas is put through a government deradicalisation programme, which is believed to "cleanse" them of the Boko Haram "juju".
Yet no such perceived exorcism is available to their children, who Ms Toogood said are "a constant reminder of the abuse these women had experienced".
Even among those who tried and failed abortions, however, the women had an "extraordinary capacity" to care for the children in the face of insurmountable social pressure.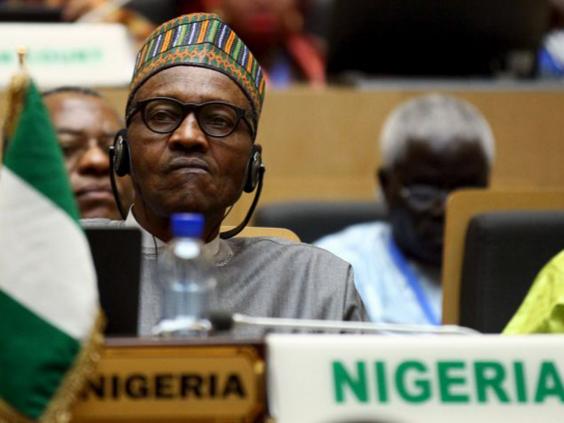 "It was really beautiful to see that they could still love these children," Ms Toogood said. "They believed Allah would not deal them any challenge they could not handle, saying 'he has given me the capacity' to look after the baby."
According to a report from the Insitute for Economics and Peace at the end of last year, Boko Haram overtook Isis to become the deadliest insurgent group in the world in 2014. The group started becoming increasingly violent and indiscriminate in its attacks in 2009, and has been using sexual violence as tactic of war since 2012.
The group now known as Boko Haram has been terrorising communities in northeast Nigeria in one form or another since the nineties, and researchers found some women had lived under its rule for so long that they no longer saw them as insurgents.
International Alert and Unicef had to terminate one interview with a woman because she was convinced the Boko Haram fighter who abused her was simply her husband – she did not self-identify as a victim.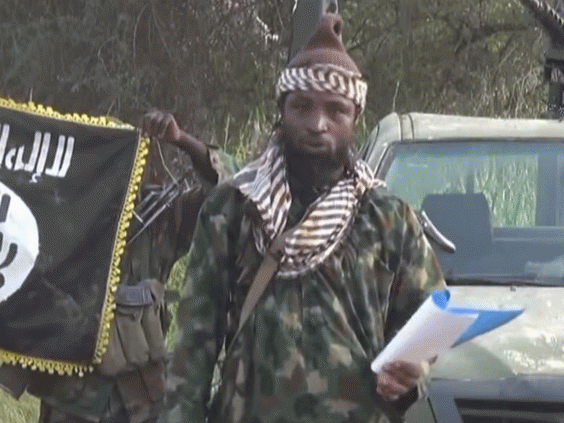 In their report, the charities recommend the government provide better counselling and psychotherapeutic services to the group of traumatised women whose problems have really only just begun.
Ms Toogood said: "All the women we interviewed were very concerned about their future prospects. They are on the verge of destitution, with no skills, ostracised by husbands, neighbours and parents and terrified to go home because Boko Haram could come again.
"You can see that because they were victims, because they were kidnapped, raped and now have a child they do not want, as a result of that they are going to become victims again in the future."
* Lucy not her real name. All key informant interviewees for the study retained anonymity. For the full report, click here.
Reuse content