The Foreign Office has warned Britons not to travel to areas within 60km of the Kenyan-Somali border and areas along the Kenyan Coast, following a series of attacks that have left more than 85 dead.
People are being advised against making all but "essential travel" to the areas, including Garissa District; the Eastleigh area of Nairobi; low income areas of Nairobi, including all township or slum areas; Mombasa island and within 5km of the coast from Mtwapa creek in the north down to Tiwi in the south; Lamu county and the county north of the Tana River.
The warning from the Foreign and Commonwealth Office (FCO) comes after a total of 22 people were killed in raids last Saturday in the village of Hindi in Lamu county, and Gamba in Tana River county, the Kenya Red Cross said.
Al-Shabaab, Somali militant Islamist group with links to al-Qaeda, has claimed responsibility for the attacks. The group's spokesman, Sheikh Ali Mohamud Rage, said the group will carry out more attacks on Kenya until its troops withdraw from Somalia.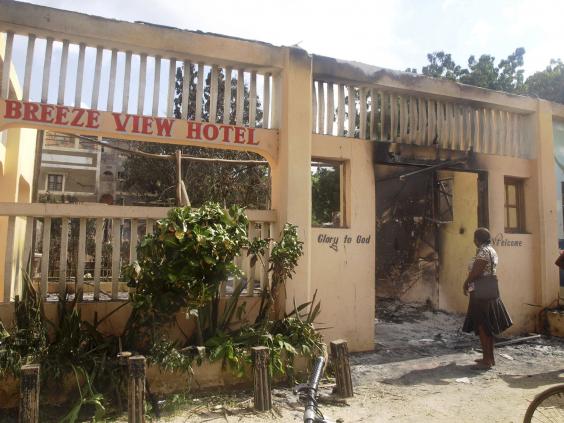 The FCO said more than 85 people are reported to have been killed after attacks in the Lamu and Tana River counties in June and July. This includes the attack last month in which 48 people were killed by a group of 30-strong militants that set two hotels on fire and sprayed bullets into the streets as residents were watching the World Cup.
"There is a high threat from terrorism, including kidnapping. The main threat comes from extremists linked to Al-Shabaab, a militant group that has carried out attacks in Kenya in response to Kenya's military intervention in Somalia," the Foreign Office said.
The Government said the death of a prominent cleric in Mombassa on 1 April this year has led to unrest and increased tension in the area, with a possibility of further disturbances, particularly on Fridays after prayers.
Some 400 British holidaymakers returned to the UK from Kenya after 10 people were killed when explosions hit the capital Nairobi in May, and the holiday company behind Thomson and First Choice have cancelled all outbound flights to Kenya until 31 October.
Additional reporting from Press Association
Reuse content