At a glance, the economically stricken town of Koidu in Sierra Leone in West Africa has little in common with the plush elegance of New York's premier jeweller Tiffany. Save for the fact that many of the diamonds on sale at Tiffany come from Koidu.
Now the two have something else in common. Both say they are owed money by a mining company owned by one of the world's richest mining magnates. Israeli billionaire Beny Steinmetz owns Octea, which has a 25-year lease to operate Koidu's diamond mine. Despite sitting on some of the world's most valuable diamonds – the 965-carat Star of Sierra Leone was unearthed there in 1972 – the company has been reported to be in trouble.
Tiffany has announced it has deferred payment of $50m (£33m) of loans it made to Octea to develop the mine while Koidu town council now claims it will take legal action over 2.7bn leones (£400,000) in unpaid property taxes.
Sierra Leone's Mining Minister visited London last week for crisis talks with the company, its bank Standard Chartered, Tiffany and other groups with interests in the diamond mine.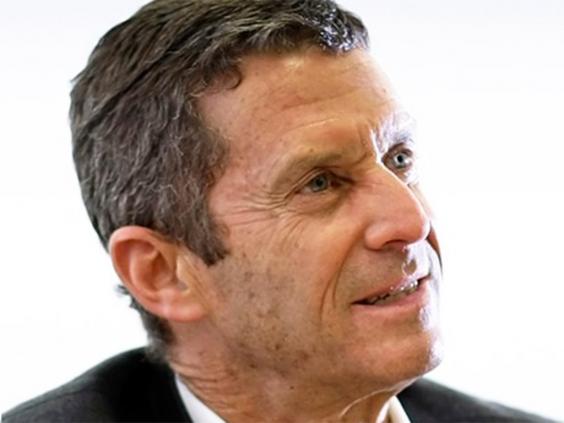 With the tiny West African country already reeling from the effects of the Ebola outbreak as well as a collapse in commodity prices, Mines Minister Mikailu Mansaray was eager to discover whether Octea is going to continue mining. He has complained the company is no longer paying the government statutory social security payments for its employees, according to the newsletter Africa Confidential. In a letter quoted by the newsletter, Mr Mansaray warned he would take "necessary action within our legal rights… to cancel or not renew the existing [licence] and/or secure Octea's assets in lieu of the company's outstanding obligations".
Octea's London lawyers, Mishcon de Reya, have protested at any attempt to revoke the operating licence.
Mr Mansaray's anxiety over Koidu's future has been sharpened by the fact that a company led by Hollywood star Jeffrey Wright is champing at the bit to take over.
The star of films including The Hunger Games and the James Bond series, Mr Wright is a champion of socially responsible mineral mining. His approach is especially popular in Sierra Leone where revenues from so-called "blood diamonds" fuelled a vicious civil war killing an estimated 50,000 people and forcing tens of thousands more to flee. Mr Wright already runs a mining operation in Sierra Leone called Taia Lion Resources. He and his takeover partners were unavailable for comment on the negotiations.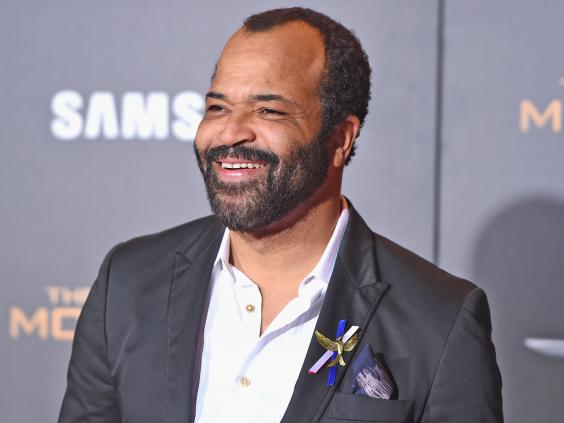 Guernsey-based BSG Resources (BSGR), which wholly owns Octea, denies facing financial difficulties. The company says it has invested $300m since 2004 and now directly employs 900 people. Its website says it was seeking to attract financing partners for the "injection" of between $600m-$1bn for other exploration and development opportunities.
Earlier this month BSGR's chief executive, Brett Richards, resigned after a secret tape recording of negotiations between the miner and Sierra Leonean government officials was leaked. During part of the meeting, which The Independent has listened to, Mr Richards recommended the government demand immediate payment of the fees his company owed it and BSGR needed to be "hit with a big stick" to motivate it. 
World news in pictures
World news in pictures
1/30 29 June 2016

A mother of victims reacts outside a forensic medicine building close to Istanbul's airport, a day after a suicide bombing and gun attack targetted Istanbul's airport, killing at least 36 people

AFP/Getty Images

2/30 28 June 2016

An injured woman covers her face as she is carried by paramedics into ambulance at Istanbul Ataturk airport, Turkey, following a blast. A triple suicide bombing and gun attack has killed at least 36 people, including foreigners, with Turkey's prime minister saying early signs pointed to an assault by the Islamic State group

REUTERS

3/30 28 June 2016

Caimans swim in an artificial reservoir in the San Jorge cattle ranch near the dried up Pilcomayo river, close the town of Fortin General Diaz, Paraguay. Apart from the lagoon, 18 wells have been dug to secure water sources for the reptiles

AP

4/30 28 June 2016

Women pose with guns in front of journalists in the Christian village of Qaa, where suicide bomb attacks took place, in the Bekaa valley, Lebanon

REUTERS

5/30 28 June 2016

French anti-riot police officer detain a man during a demonstration against controversial labour reforms in Paris

AFP/Getty Images

6/30 27 June 2016

Fishermen use a fire to attract fish on a traditional fishing boat in New Taipei City, Taiwan

REUTERS

7/30 27 June 2016

Members of Iraqi police forces celebrate on a street in western Fallujah, 50 kilometres (30 miles) from the Iraqi capital Baghdad, after Iraqi forces retook the embattled city from the Islamic State group

AFP/Getty Images

8/30 27 June 2016

A man pushes a tub carrying children as he gets them back home after school at a flooded area in Duchang, Jiangxi Province, China

REUTERS

9/30 26 June 2016

A LGBT member waves a rainbow flag during a rally staged by the LGBT community on Istiklal avenue in Istanbul. Riot police fired tear gas and rubber bullets to disperse protesters defying a ban on the city's Gay Pride parade. Authorities in Turkey's biggest city had banned the annual parade earlier this month citing security reasons, sparking anger from gay rights activists

AFP/Getty Images

10/30 26 June 2016

A burned out truck rests on a roadside after the Erskine Fire burned through Weldon, California

REUTERS

11/30 26 June 2016

Men flagellate during the Shiite Youm Ali procession in Islamabad, Pakistan

REUTERS

12/30 25 June 2016

A man raises his hands as he runs from the scene of a suicide bomb attack outside Nasahablood hotel in Somalia's capital Mogadishu

REUTERS

13/30 25 June 2016

A Ukrainian Forces soldier fires a heavy machine gun during a battle with pro-Russian separatists at Avdeyevka, in Ukraine's Donetsk region

AFP/Getty Images

14/30 25 June 2016

A man practices his contact juggling skills in Manila, Philippines

AFP/Getty Images

15/30 24 June 2016

A rider rears up on his horse while surrounded by a cheering crowd during the traditional Fiesta of Sant Joan (Saint John) in downtown Ciutadella, on the island of Menorca, Spain

REUTERS

16/30 24 June 2016

A man throws a bucket of water at a motorcyclist as residents join in a water-splashing frenzy to honor their patron St. John the Baptist's Feast Day in San Juan, Metro Manila, Philippines

REUTERS

17/30 23 June 2016

Migrant workers supporting Myanmar Foreign Minister and State Counselor Aung San Suu Kyi wave to her during a meeting at the coastal fishery centre of Samut Sakhon, Thailand

REUTERS

18/30 23 June 2016

A general view shows the financial district of Lujiazui in Shanghai

AFP/Getty Images

19/30 23 June 2016

A cat walks past Muslim women offering afternoon prayers at a mosque at the shrine of Sufi Saint Khawaja Naqashband during the holy month of Ramadan in Srinagar

REUTERS

20/30 23 June 2016

A test launch of ground-to-ground medium long-range ballistic rocket Hwasong-10 in North Korea

REUTERS

21/30 22 June 2016

Family members cry near coffins containing the bodies of Nepali nationals, who were killed when a suicide bomber struck a minibus in Kabul, lined up after being flown from Afghanistan at Tribhuvan International Airport in Kathmandu, Nepal

REUTERS

22/30 22 June 2016

Villagers carry banners which read "Plead the central government to help Wukan" (in red) and "Wukan villagers don't believe Lin Zuluan took bribes" during a protest in Wukan, China's Guangdong province

REUTERS

23/30 21 June 2016

A plane drops retardant on a wildfire as it attacks the flames on a hillside in the San Gabriel mountains near Monrovia, California

REUTERS

24/30 21 June 2016

Aymara indigenous hold up their hands to receive the first rays of sunlight in a New Year's ritual in the ruins of the ancient city Tiwanaku, Bolivia. Bolivia's Aymara Indians are celebrating the year 5,524 as well as the Southern Hemisphere's winter solstice, which marks the start of a new agricultural cycle

AP

25/30 21 June 2016

A resident making his way through a flooded area in a village in Poyang county, in southeast China's Jiangxi province

AFP/Getty Images

26/30 20 June 2016

Seagulls fly as the full moon rises behind the ancient marble Temple of Poseidon at Cape Sounion, southeast of Athens, on the eve of the summer solstice

AP

27/30 20 June 2016

An aerial view shows people practising yoga on a glass sightseeing platform ahead of the International Day of Yoga, on the outskirts of Beijing, China

REUTERS

28/30 20 June 2016

Dessana indigenous shaman Raimundo Dessana holds the Olympic Torch during a ritual at the Tupe Reservation in the outskirts of Manaus, Amazonas, Brazi

AFP/Getty Images

29/30 20 June 2016

An emu runs to escape an approaching wildfire as it burns near Potrero, California

REUTERS

30/30 20 June 2016

Wales' supporters cheer downtown Toulouse, before the Euro 2016 football match of Russia vs Wales

AFP/Getty Images
Mr Richards resigned after the recording emerged. BSGR director Dag Cramer was later quoted as saying: "He was supposed to tell them 'We're staying, we're paying.' He goes down and says something else."
Those involved in the London crisis meeting refused to comment afterwards but sources said the mining company pointed out the continued "challenging commercial environment" but claimed they remained committed to further investment at the mine. Further talks are expected early next year.