Patients still queue outside the house of Dr Raslan Fadl in the Nile delta village of Diyarb Buqtaris. In the village, many parents say that they, too, would still have their daughter operated on, despite the death of a 13-year-old girl after a procedure to mutilate her genitals in June last year.
Dr Fadl and the girl's father are the first in Egypt to be prosecuted for the practice, which was banned in 2008. The ongoing trial is an important step in the global fight against female genital mutilation (FGM), women's rights advocates say, but also underlines the persistence of the tradition and the difficult struggle to seek accountability for victims.
Genital cutting typically takes place between nine and 12 years old, mostly at the hands of doctors. A study has suggested that more than half of medical students support the continuation of the practice, despite the worldwide outrage it provokes.
On 6 June last year, the father of 13-year-old Suhair al-Bata'a took her to Dr Fadl for the procedure.
Suhair did not want to go, her grandmother told The Independent on Sunday last week, in an interview at the girl's squat, thatched-roof house. "She cried, she refused," she said. Still, her father took her, he later testified to police.
The procedure went wrong, and she was rushed to hospital. A forensic report lists the cause of her death as allergic reaction to penicillin.
Like many others, the case may never have come to light had Suhair not died, and had her father not originally told police that the doctor had performed FGM. The father later changed his story, prosecutors now claim, to say that Dr Fadl had been operating on genital warts. But activists campaigned to have the case reopened and in March the prosecution commenced.
"She was a sweet girl, like honey," Suhair's grandmother said, her voice cracking slightly. She has another granddaughter, 10, who is Suhair's cousin. Would this young girl, too, be cut? "It's up to her mother," her grandmother said. "It is [good for girls]. Me and my five sisters were circumcised. It's only tradition. We came into this life and our families had the custom of doing this to us."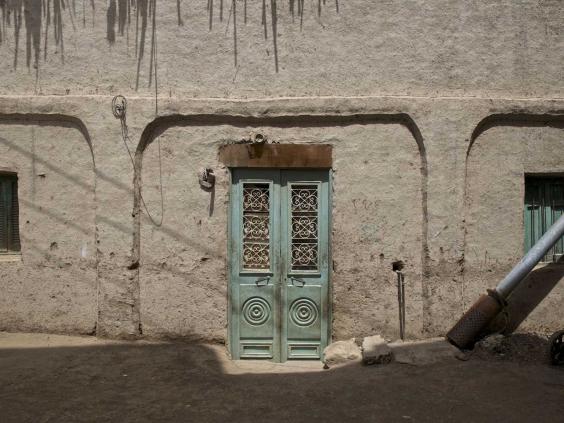 The practice is so deeply entrenched in Egypt – particularly in rural communities, but also in cities – that it is known as "the pharaonic custom". In only three other countries is it more prevalent – Djibouti, Guinea and Somalia.
The court case underscores a broader cultural clash between modernity and tradition. In the West, FGM is considered abhorrent, and prominent figures from Hillary Clinton to Angelina Jolie have condemned it. But in Egypt, the act is not universally dismissed. More than 90 per cent of women in Egypt have undergone the procedure, according to Unicef.
In rural Egypt, in the poor and less well-educated families among whom the practice is most common, it is supposed to curb women's sexual appetites, and keep them faithful. In fact, sexual desire is undiminished, but sex becomes painful. Women who were subjected to the procedure describe pain and often prolonged bleeding, infections and trauma. The World Health Organisation estimates that 125 million girls and women alive today have been subjected to FGM with "no health benefits" – with procedures mostly carried out between infancy and 15.
In Egypt, FGM is "supported by both men and women, usually without question, and anyone departing from the norm may face condemnation, harassment and social exclusion", Unicef said in 2010.
Although poorer communities associate genital cutting with religious values, Egypt's leading Muslim religious official says that it is forbidden. The Muslim Brotherhood officially backs the prohibition, although some members say the procedure is acceptable under certain circumstances.
In 2012, an official Brotherhood website published an article on FGM stating: "Where it does have to be performed, its advantages are that it reduces sexual arousal to a rate that does not exceed the normal average at that time and causes a woman many problems because of her lack of satiation and frequent arousal."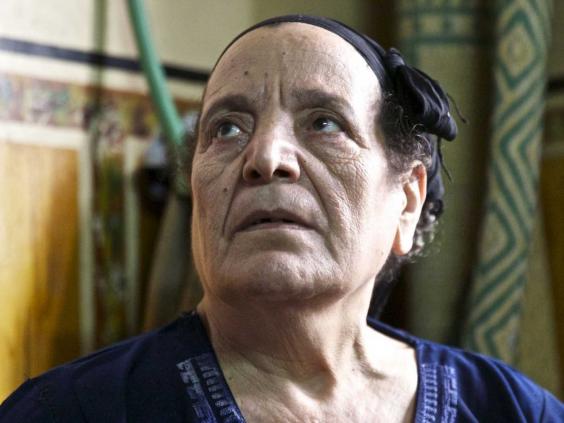 But the phenomenon predates the rise of Islamism and is not practised in the otherwise more conservative countries of the Gulf. In Suhair's house, there were two posters of President Abdel Fattah al-Sisi, an arch anti-Islamist, on the wall. Christians, too, carry out the procedure.
"It's a cultural issue, not related to religion," said Suad Abu-Dayyeh of the campaigning organisation Equality Now, which is working with local lawyers on the landmark case.
At the second court session in the trial of Dr Fadl and Suhair's father last Thursday, in the courthouse in Aga, the prosecutor asked for the maximum penalty to be handed down for carrying out FGM – two years in prison and a EGP 5,000 (£410) fine.
The doctor is also charged with accidentally killing Suhair, but Egyptian law allows for a family to reach a settlement on this charge. Human rights lawyer Reda al-Danbouki expects such a settlement to be reached. Dr Fadl is an imam at the village mosque, and a respected community figure. He gives cheap medicine to the poor when they cannot afford to pay, locals say.
In May, as it emerged the trial would go ahead, he was reported to have said: "What circumcision? There was no circumcision. It's all made up by these dogs' rights people [human rights activists]."
Ms Abu-Dayyeh said that young women from poor families often feel powerless to speak out against respected members of their communities and the weight of parental opinion.
Last week, Mr Danbouki drove to Suhair's whitewashed tomb by the side of a field, a few minutes from the house where she grew up. The flowers left by her family were wilting. "The penalty that they face because of this charge is almost nothing, and I do not think that it will stop them. It's still everywhere," he said. "People need to be educated more about it, and the government needs to be pushed politically so they will take real action." As result of education campaigns, dozens of villages have been declared "FGM free".
Mr Danbouki claims that although the Egyptian Ministry of Health forbade the doctor from working, he still practises from his house, a few metres away from his clinic. It was not possible to verify Mr Danbouki's claim.
When The Independent on Sunday visited the doctor's house on Thursday, neighbours who contacted him by phone to request an interview said he was elsewhere.
But outside the house, a girl of about 10 climbed from a small three-wheeled taxi. A man took her by the hand and led her up the stairs, into the house, and out of sight.