Boko Haram is likely to plot attacks on the West, including Britain, according to a Nigerian government minister who warned that the Islamist group terrorising his country may compete with its global jihadi counterparts to commit atrocities abroad.
Osita Chidoka, a close associate of President Goodluck Jonathan, accused the international community of failing to give Nigeria the support it needed to combat the extremists, who are increasingly emulating Isis and al-Shabaab in their terror tactics.
Instead, he said in an interview with The Independent, "unfair" concerns were being expressed by the West about the Nigerian government as it attempts to tackle Boko Haram's vicious campaign of bombing, shooting and abduction. That campaign includes beheadings – captured for the first time recently on slickly produced video, which showed how the group was embracing "Isis methods".
"There are conditions, constraints being laid by the international community over this mission which are unfair on Nigeria," he said. "If we do not tackle Boko Haram then the whole region is in danger. It will not stop there: the danger is that Boko Haram will become an attraction to Western fighters and they will copy other extremist groups.
The rise of Boko Haram
The rise of Boko Haram
1/19 Boko Haram

The leader of the Islamist extremist group Boko Haram Abubakar Shekau delivers a message. Boko Haram has claimed responsibility for the mass killings in the north-east Nigerian town of Baga in a video where he warned the massacre "was just the tip of the iceberg". As many as 2,000 civilians were killed and 3,700 homes and business were destroyed in the 3 January 2015 attack on the town near Nigeria's border with Cameroon

AFP

2/19 Boko Haram

People displaced as a result of Boko Haram attacks in the northeast region of Nigeria, are seen near their tents at a faith-based camp for internally displaced people (IDP) in Yola, Adamawa State. Boko Haram says it is building an Islamic state that will revive the glory days of northern Nigeria's medieval Muslim empires, but for those in its territory life is a litany of killings, kidnappings, hunger and economic collapse

3/19 Boko Haram

Nitsch Eberhard Robert, a German citizen abducted and held hostage by suspected Boko Haram militants, is seen as he arrives at the Yaounde Nsimalen International airport after his release in Yaounde, Cameroon on 21 January 2015

4/19 Boko Haram

Officials of the Nigerian National Emergency Management Agency (NEMA) visit victims of a bomb blast in Gombe at the Specialist Hospital in Gombe. According to local reports at least six people were killed and 11 wounded after a bomb blast in a marketplace in Nigeria's northeastern state of Gombe on 16 January 2015. Islamist militant group Boko Haram has been blamed for a string of recent attacks in the North East of Nigeria

5/19 Boko Haram

People gather at the site of a bomb explosion in a area know to be targeted by the militant group Boko Haram in Kano on 28 November 2014

6/19 Boko Haram

People gather to look at a burnt vehicle following a bomb explosion that rocked the busiest roundabout near the crowded Market in Maiduguri, Borno State on 1 July 2014. A truck exploded in a huge fireball killing at least 15 people in the northeast Nigerian city of Maiduguri, the city repeatedly hit by Boko Haram Islamists

7/19 Boko Haram

President Goodluck Jonathan visits Nigerian Army soldiers fighting Boko Haram

Getty Images

8/19 Boko Haram

Displaced people from Baga listen to Goodluck Jonathan after the Boko Haram killings

AFP/Getty

9/19 Boko Haram

Nigeria's President Goodluck Jonathan speaking to troops during a visit to Maiduguri, the capital of Borno State; most of the region has been overrun by Boko Haram

AFP/Getty

10/19 Boko Haram

Members of the Nigerian military patrolling in Maiduguri, North East Nigeria, close to the scene of attacks by Boko Haram

EPA

11/19 Boko Haram

Boko Haram's leader, Abubakar Shekau, appears in a video in which he warns Cameroon it faces the same fate as Nigeria

AFP

12/19 Boko Haram

South Africans protest in solidarity against the abduction of hundreds of schoolgirls in Nigeria by the Muslim extremist group Boko Haram and what protesters said was the failure of the Nigerian government and international community to rescue them, during a march to the Nigerian Consulate in Johannesburg

13/19 Boko Haram

Boko Haram militants have seized the town in north-eastern Nigeria that nearly 300 schoolgirls were kidnapped from in April 2014

AFP

14/19 Boko Haram

A soldier stands guard in front of burnt buses after an attack in Abuja. Twin blasts at a bus station packed with morning commuters on the outskirts of Nigeria's capital killed dozens of people, in what appeared to be the latest attack by Boko Haram Islamists, April 2014

15/19 Boko Haram

The aftermath of the attack, when Boko Haram fighters in trucks painted in military colours killed 51 people in Konduga in February 2014

AFP/Getty Images

16/19 Boko Haram

The leader of Boko Haram, Abubakar Shekau (with papers) in a video grab taken in July 2014

AFP/Getty

17/19 Boko Haram

Ruins of burnt out houses in the north-eastern settlement of Baga, pictured after Boko Haram attacks in 2013

AP

18/19 Boko Haram

A Boko Haram attack in Nigeria, 2013

AFP/Getty Images

19/19 Boko Haram

Abubakar Shekau, Boko Haram's leader

AP
"The danger is that Boko Haram … will try to copy groups like Isis and al-Shabaab. It can target the West like these groups do, target Europe, Britain – it would want to be like these other groups.
"The danger is that they can go beyond the region and become international. That is why Nigeria must be supported in what we are trying to do. We need full commitment from the international community."
Mr Chikoda's warning comes as Nigeria gears up for an election later this month in which Mr Jonathan faces a strong challenge from Muhammadu Buhari, a former military ruler of the country, who is presenting himself as the leader needed to tackle the insurgency. The polls were postponed from January in order, it was claimed, for the government to take action against Boko Haram.
Mr Chidoka insisted that a victory for Gen Buhari would turn the clock back and lead to an erosion of democracy. "The day of the 'Big Man' in Africa is over," he said. "We have our own plans to defeat these people and not go back to a military strongman. Good will be restored over evil."
He was adamant that an augmented African Union force in north-eastern Nigeria, renewed operations by his country's own military, and civic measures brought in by the government would lead to Boko Haram being controlled. He maintained that warnings by the West about human rights violations were unwarranted.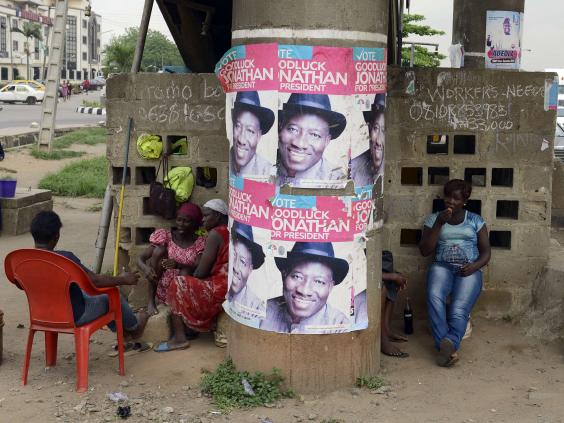 The minister is a leading proponent of plans for a nationwide biometric database for Nigeria as a counter-terrorism measure for home and abroad, with the wider region in turmoil. Since Abubakar Shekau, Boko Haram's leader, mimicked Isis by announcing his own caliphate six months ago – declaring that the new fiefdom no longer "has anything to do with Nigeria" – the group has launched incursions into neighbouring Cameroon, Chad and Niger. But international attention has meanwhile focused mostly on operations against Isis in Syria and Iraq.
Public figures in Nigeria have complained about seeming Western indifference to the brutalities perpetrated by jihadists in their country. After yet another massacre, in the north-western town of Baga, Ignatius Kaigama, the Archbishop of Jos, contrasted the low-key response with international outcry over the Charlie Hebdo killings in Paris.
Mr Chidoka pointed out that, unlike Isis in Syria and Iraq and al-Shabaab in Somalia, most of Boko Haram's foreign fighters were, at present, from neighbouring countries.
But there are fears that some Muslims among the large Nigerian diaspora in Western Europe and North America are at risk of  being indoctrinated. Umar Farouk Abdulmutallab, the "underpants bomber" who attempted to blow up a plane with an explosive device hidden in his underwear, was raised in Funtua in northern Nigeria.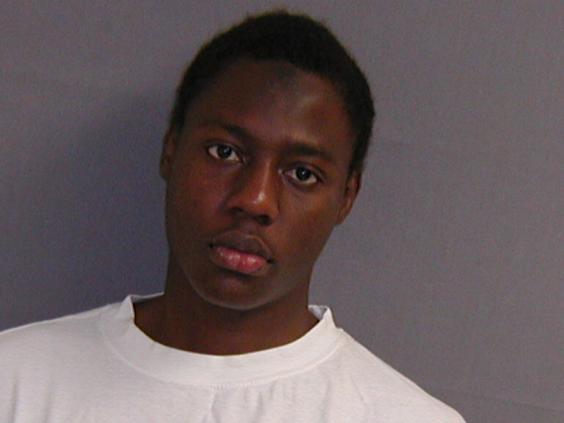 "The problem with young Muslims in the West, in the UK, it seems to me, is that for some there is an affliction, a lack of spiritual values, especially among the middle classes," Mr Chidoka said. "They have everything and everything becomes just about you. These young people are searching for a greater reason for being. We cannot afford not to have this debate."
The minister was scathing about the London-based lobbying organisation Cage, with links to radical Islam, which has posted material on its website claiming that the talk of a threat from Boko Haram – whose name translates as "Western Education is a Sin" – is imperialist propaganda. The widespread social media campaign in response to the kidnap of 275 schoolgirls, "Bring Back Our Girls", was described by Cage as a "colonial trope" aimed at "demonising Islam".
One article  about the response to the missing girls declared: "Packaging strategic incentives with feminist motives and painting benevolent Westerners as the saviours of childlike natives is an old tactic."
Cage has been involved in controversy since its research director, Asim Qureshi, in February described Mohammed Emwazi – the Isis murderer previously known as "Jihadi John" – as a " beautiful, extremely kind young man" and blamed MI5 pressure for radicalising him.
Mr Chidoka said Cage's statements about Boko Haram "are not just wrong and irresponsible, they are malicious", and added: "Young people may read this and get a false narrative. It is not true that Boko Haram is fighting to defend Muslims – the vast majority of Muslims in Nigeria are totally against them, and many of their victims are Muslims."
Reuse content