Up to 65 people are reported to have been killed in an apparent suicide bomb attack on a military training centre in western Libya.
The UN has condemned the attack in the town of Zliten, where the town's mayor said a truck exploded as hundreds of recruits gathered near the gates.
Four local hospitals reportedly declared emergencies due to the large number of casualties from the attack, which came amid intense clashes between Isis fighters and Libyan security forces some 450km away at central oil ports.
Huge explosion at a Police Training Camp in Zliten- west of #Misrata. At least 50 reported killed #Libya pic.twitter.com/zMlfEeduNl

— Nadia Ramadan (@NadiaR_LY) January 7, 2016
More images for the explosion in Zliten which could be one of the deadliest terrorist attack in #Libya pic.twitter.com/ToxeQYNNPC

— Nadia Ramadan (@NadiaR_LY) January 7, 2016
According to Reuters, the casualties from the training centre included a number of civilians, some of whom were being treated in the nearby city of Misrata.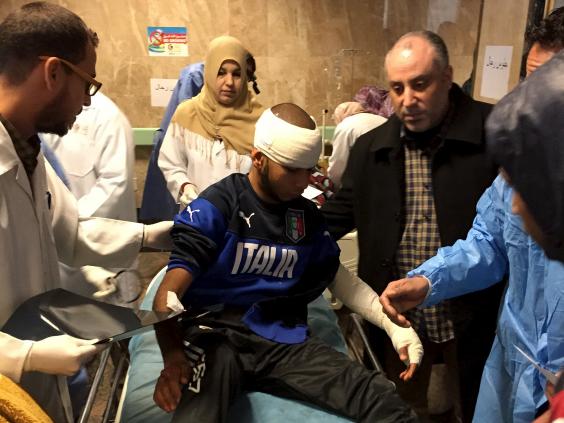 Martin Kobler, the UN's special representative to Libya, tweeted: "I condemn in the strongest terms today's deadly suicide attack in Zliten, call on all Libyans to urgently unite in fight against terrorism."
This story will be updated shortly
Reuse content