Seini Boukar Lamine, a tribal chief from northern Cameroon, is used to being addressed as "Your Majesty".
It was not a courtesy extended by Boko Haram when the Islamist group stormed into his home and  kidnapped him and his family. The ordeal was to last two-and-a-half months during which he was separated from his wife and children, the youngest a three-year-old daughter, and lived in constant fear that they might be killed at any moment.
On 27 July last year, the tribal chief, or lomido as he is known to his followers, was greeted with cries of "Allahu akbar" as he and his family were finishing a Ramadan breakfast on the last day of the Muslim month of fasting. It was at their home in Kolofata, a frontier town little more than 5km from the Nigerian border where he is also mayor. The town has frequently been attacked by the militants, who have pledged allegiance to Isis.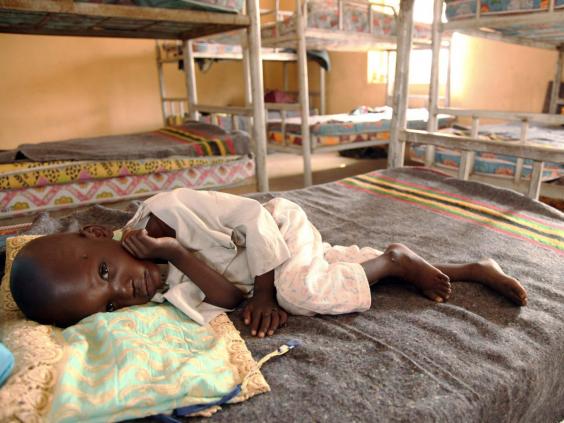 On this occasion they came for the lomido. After a tip-off from a local teenager – he believes – his entire family, apart from his 10-year-old son who managed to escape, were taken by the militants.
"We heard guns and cries of 'Allahu akbar' and we knew it was Boko Haram," he says in an interview with The Independent, his first with the international press since his release. "The gunfire became more and more intensive. They came into our building and began to break down the door with their guns and with a hammer – it took 30 minutes for them to break the doors down. We knew they were coming for us.
"We were in the living room – me, my wife and our eight children – they came in and at that moment we knew everything was finished for us."
The rise of Boko Haram
The rise of Boko Haram
1/19 Boko Haram

The leader of the Islamist extremist group Boko Haram Abubakar Shekau delivers a message. Boko Haram has claimed responsibility for the mass killings in the north-east Nigerian town of Baga in a video where he warned the massacre "was just the tip of the iceberg". As many as 2,000 civilians were killed and 3,700 homes and business were destroyed in the 3 January 2015 attack on the town near Nigeria's border with Cameroon

AFP

2/19 Boko Haram

People displaced as a result of Boko Haram attacks in the northeast region of Nigeria, are seen near their tents at a faith-based camp for internally displaced people (IDP) in Yola, Adamawa State. Boko Haram says it is building an Islamic state that will revive the glory days of northern Nigeria's medieval Muslim empires, but for those in its territory life is a litany of killings, kidnappings, hunger and economic collapse

3/19 Boko Haram

Nitsch Eberhard Robert, a German citizen abducted and held hostage by suspected Boko Haram militants, is seen as he arrives at the Yaounde Nsimalen International airport after his release in Yaounde, Cameroon on 21 January 2015

4/19 Boko Haram

Officials of the Nigerian National Emergency Management Agency (NEMA) visit victims of a bomb blast in Gombe at the Specialist Hospital in Gombe. According to local reports at least six people were killed and 11 wounded after a bomb blast in a marketplace in Nigeria's northeastern state of Gombe on 16 January 2015. Islamist militant group Boko Haram has been blamed for a string of recent attacks in the North East of Nigeria

5/19 Boko Haram

People gather at the site of a bomb explosion in a area know to be targeted by the militant group Boko Haram in Kano on 28 November 2014

6/19 Boko Haram

People gather to look at a burnt vehicle following a bomb explosion that rocked the busiest roundabout near the crowded Market in Maiduguri, Borno State on 1 July 2014. A truck exploded in a huge fireball killing at least 15 people in the northeast Nigerian city of Maiduguri, the city repeatedly hit by Boko Haram Islamists

7/19 Boko Haram

President Goodluck Jonathan visits Nigerian Army soldiers fighting Boko Haram

Getty Images

8/19 Boko Haram

Displaced people from Baga listen to Goodluck Jonathan after the Boko Haram killings

AFP/Getty

9/19 Boko Haram

Nigeria's President Goodluck Jonathan speaking to troops during a visit to Maiduguri, the capital of Borno State; most of the region has been overrun by Boko Haram

AFP/Getty

10/19 Boko Haram

Members of the Nigerian military patrolling in Maiduguri, North East Nigeria, close to the scene of attacks by Boko Haram

EPA

11/19 Boko Haram

Boko Haram's leader, Abubakar Shekau, appears in a video in which he warns Cameroon it faces the same fate as Nigeria

AFP

12/19 Boko Haram

South Africans protest in solidarity against the abduction of hundreds of schoolgirls in Nigeria by the Muslim extremist group Boko Haram and what protesters said was the failure of the Nigerian government and international community to rescue them, during a march to the Nigerian Consulate in Johannesburg

13/19 Boko Haram

Boko Haram militants have seized the town in north-eastern Nigeria that nearly 300 schoolgirls were kidnapped from in April 2014

AFP

14/19 Boko Haram

A soldier stands guard in front of burnt buses after an attack in Abuja. Twin blasts at a bus station packed with morning commuters on the outskirts of Nigeria's capital killed dozens of people, in what appeared to be the latest attack by Boko Haram Islamists, April 2014

15/19 Boko Haram

The aftermath of the attack, when Boko Haram fighters in trucks painted in military colours killed 51 people in Konduga in February 2014

AFP/Getty Images

16/19 Boko Haram

The leader of Boko Haram, Abubakar Shekau (with papers) in a video grab taken in July 2014

AFP/Getty

17/19 Boko Haram

Ruins of burnt out houses in the north-eastern settlement of Baga, pictured after Boko Haram attacks in 2013

AP

18/19 Boko Haram

A Boko Haram attack in Nigeria, 2013

AFP/Getty Images

19/19 Boko Haram

Abubakar Shekau, Boko Haram's leader

AP
Along with his family, Françoise-Agnès Moukouri, the wife of Cameroon's Deputy Prime Minister, was also kidnapped. The high-ranking targets, and the fact that they were in the same place at the same time adds to the suggestion that the kidnapping was planned. Unlike many others who are murdered by the militants, some in gruesome, filmed killings, the lomido, his wife and his children and the Deputy Prime Minister's wife were to survive and be released in circumstances that raise questions for the Cameroonian government.
However, it all nearly ended sooner than that. "They even had a vehicle from the BIR [Cameroon's special forces] because there had been an ambush," the lomido says. "We drove out and a couple of miles from Kolofata, we stopped. One of the vehicles wouldn't start because it needed a remote control of some sort. One of the guys went back to look for it, but before that they accused us hostages of hiding it. He lay four people down on the floor and threatened to shoot them. The leader knew we hadn't got it and eventually they set fire to the vehicle that wouldn't start and set off for the Nigerian border."
The BIR has made significant gains against Boko Haram in recent months, and has pressed the militants back from the border villages inside Cameroon into Nigeria. But because Cameroon's elite fighters do not have a mandate to cross the border, Boko Haram has consolidated territory in the area around the Sambisa forest. It was here the captives were taken.
"They separated the men and the women and children – from that moment we had no contact with the women in the group, and had no news of them," he says. "On the one hand we were confident [we would survive]. Boko Haram had previously released people from the Cameroon. But sometimes the group is mean and kills for nothing. Occasionally a hostage would be publicly killed in an area used to play football – they were Nigerians but we felt it could happen to us at any time."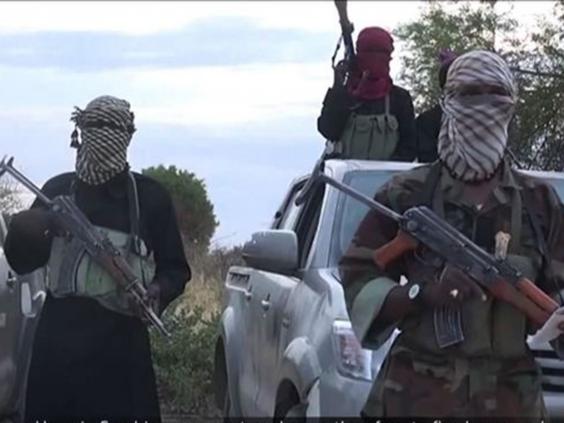 The Sambisa forest is almost impenetrable, but this kidnapping gives an insight into the way Boko Haram operates. According to the tribal chief, the camp was also used to train fighters, as many as 20,000, he estimates. And he is convinced that the men persuaded to join Boko Haram are not just fighters inspired by jihad and motivated by the prospect of becoming a martyr.
"We were always guarded by two or three young boys – they would change all the time because most liked fighting rather than guarding," he says. "Those holding us were no more than 14 or 15 years old – they had no say in what happened to us. It was the bosses who decided whether we were released or murdered. The guys looking after us had been promised money but they only got that if they went to fight."
He also suggests that as well as using child soldiers, Boko Haram has different strands, including those that are more radical and dedicated to militant Islamism. "Our guards were good to us," he says. "One of their jobs was to make sure the extremists didn't come and kill us."
A total of 17 people were taken from Kolofata. After 27 days in captivity, they were taken by their captives to make a video: "It was the first signal that negotiations were taking place, and a few weeks after that they told us that they didn't think they would be keeping us for long."
The nature of the release is also shrouded in mystery. The Kolofata group was held with a number of Chinese who escaped from the jungle camp. They were recaptured five days later, but it became clear that there was a plan to release them together.
The lomido said he is still unsure why he was released, but it has been widely reported that the group was exchanged for Boko Haram fighters and possibly even weapons provided to the group by the Cameroon government.
Officials refuse to be drawn on the issue, but don't deny that an exchange was made with a group with which government ministers says Cameroon is at war.
The lomido grins as he describes his release. "It's a dream to be free," he says. "I live a life of peace.
Reuse content