South African police carrying out a "defective" plan to break up a strike were responsible for the deaths of 34 workers at the Marikana platinum mine in 2012, a commission of inquiry has found.
President Jacob Zuma, in a live broadcast to the nation, released the commission's long-awaited report into the killings at Marikana, the worst police violence since the end of apartheid.
News footage of the men being shot by police, some of them in the back as they fled, shocked South Africans and prompted a 300-day inquiry into the massacre.
"It would have been impossible to disarm and disperse the strikers without significant bloodshed," a sombre-looking Mr Zuma said, reading from a summary of the 600-page report.
The report calls for police to be criminally investigated over their role in the killings, while recommending a further inquiry to determine whether the country's beleaguered police commissioner, Riah Phiyega, is fit to hold office.
But the commission of inquiry, which was chaired by a retired judge, Ian Farlam, seemed to exonerate senior government leaders who had appeared for questioning over the killings at the Lonmin-owned mine.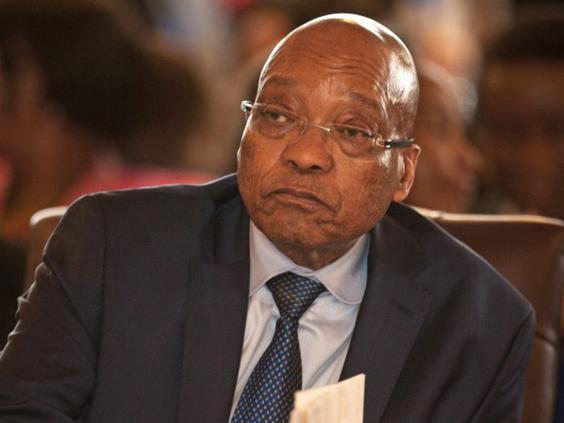 Cyril Ramaphosa, the Deputy President, who was a non-executive director of Lonmin at the time, had been accused of putting pressure on the police to end the strike, but he was cleared of any responsibility in the shootings. 
"It cannot be said that Mr Ramaphosa was the cause of the massacre, and the accusations against him are groundless," Mr Zuma said. The Farlam inquiry had been tasked with determining the roles played by police, unions, the mine's management and government. While police had claimed self-defence over the shooting of the workers, the inquiry found that officers had delayed getting medical assistance to injured strikers, and at least one man might have otherwise survived.
Among the report's many recommendations was that an expert panel be set up to advise on public order policing and crowd control.
A total of 44 people were killed during the six-week strike at the Marikana mine by workers seeking higher wages, with the violence fuelled by rivalry between labour unions.
"Marikana was a horrendous tragedy," Mr Zuma said. "It had no place in a democracy where citizens have the right to protest. Violence has no place in our democracy that we worked so hard to achieve and build."
Reuse content