At least 16 people were killed in a collision between a bus and a freight train, which also left another 22 people injured at a crossing in northern Mexico, an official said today.
The official said the accident happened yesterday in Anahuac, a town which is in the Tamaulipas state which borders Texas in the US.
Train operator Kansas City Southern de Mexico, issued a statement confirming there had been "a lamentable accident" that occurred at about 5.25pm local time.
The company, which transports between the US and Central America, said its employees reported "an undetermined number of dead and injured at the scene".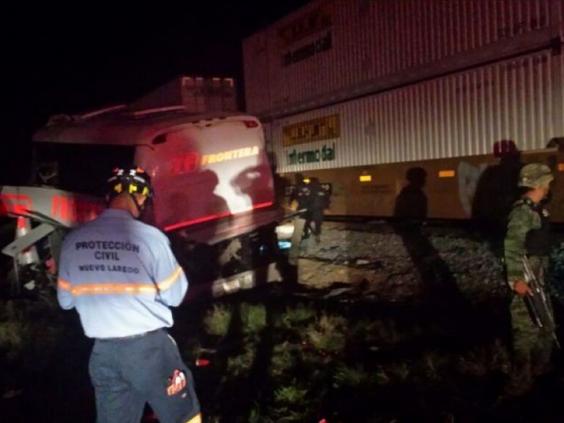 No cause for the crash has been given by the train company.
However the Mexican official said investigators have been looking into whether the driver of the bus, operated by Transporte Frontera, tried to beat the train to the crossing.
Army soldiers and civil protection workers attended the scene as well as forensic and medical teams.
Reuse content