A Kenyan man who was shot while shielding Christians from an attack by al-Shabaab militants has died of his injuries in hospital.
Salah Farah was among a group of Muslim bus passengers who refused to be separated by the al-Qaeda linked terrorists last month.
Knowing that the Christians would be massacred as soon as they were identified in a horrific pattern repeated in many recent attacks, the group told the gunmen to kill everyone or leave.
Salah Farah the brave teacher who was injured shielding Christians during the Mandera bus attack died at KNH. pic.twitter.com/KiiM5VsYqb

— Kenyan Facts (@KResearcher) January 19, 2016
The Islamists let the bus go on its way to Mandera but not before killing two of those on board and injuring three others.
Mr Farah, a father-of-five, was taken to a local hospital with bullet wounds and then flown to Nairobi for specialist treatment on Christmas Day.
Officials told The Star newspaper he died on Sunday of complications to the injuries.
Cleopa Mailu, the cabinet secretary for Kenya's ministry of health, said doctors had done everything in their power to save his life so he could live as a "teacher of being a brother's keeper".
Mr Farah's brother, Rashid, said he hoped his example would encourage Kenyans to live as one community and promote religious harmony.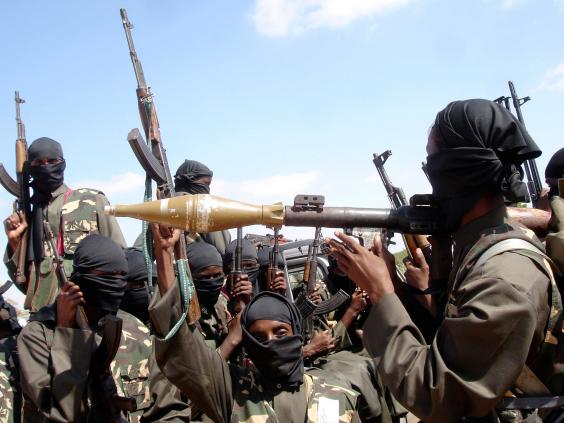 At the time, Mr Farah told the Daily Nation that gunmen stopped the bus and ordered Christians and Muslims to separate.
"We asked them to kill all of us or leave us alone," the teacher and deputy headmaster said. 
"As we argued, they shot me and the boy. One man who also came out of the bus and tried to escape to the bush was shot."
Speaking to the Voice of America earlier this month, he said he wanted "people to live peacefully together".
"We are brothers," Mr Farah added. "It's only the religion that is the difference, so I ask my brother Muslims to take care of the Christians so that the Christians also take care of us…and let us help one another."
Joseph Boinnet, the Inspector General of Police, told the Standard Mr Farah was a "true hero" and that the government paid to fly his body home to his family in Mandera for burial
Just a year before, Al-Shabaab stopped another bus in Mandera in 2014, divided passengers by religion, and shot the 28 non-Muslims dead.
The Somalia-based terrorist group has launched several attacks in Kenya including the Westgate shopping mall massacre and Garissa University College attack.
Militants claim they are carrying out reprisals for Kenyan military intervention in Somalia and exploiting historical grievances between Muslim and Christian communities
Four suspected Islamists were killed by Kenyan police in the coastal resort of Malindi today after allegedly planning an attack a local shopping centre and a police post.
Meanwhile, al-Shabaab has published photos claiming to show the bodies of Kenyan soldiers killed in an attack on a military base in Somalia last week.
Militants claimed to have killed more than 100 troops but officials have not confirmed the dead toll and some men may be being held captive.