Nigeria, Britain, France, the United States and four other West African countries have agreed to pool intelligence and co-ordinate action to resist Boko Haram's reign of terror in northern Nigeria and neighbouring states.
At the Paris summit yesterday, Britain offered to "embed" military advisers in Nigeria to help combat Boko Haram, the extremist Islamist group that seized 276 schoolgirls a month ago. Meanwhile, President Idriss Déby of Chad said that Nigeria's neighbours were ready to "launch a war, a total war on Boko Haram".
President Goodluck Jonathan of Nigeria said that the group was no longer just a "local problem", but was "acting clearly as an  al-Qa'ida operation".
No specific plan was announced to find the more than 200 schoolgirls, seized at a boarding school in north-east Nigeria. President François Hollande, who hosted the summit, ruled out Western troops being deployed on the ground.
Officials said that the summit was, nonetheless, an important step towards attempting to end the impunity with which Boko Haram has operated across remote, forested borders in West Africa in recent years. Poor relations between Nigeria and Cameroon have, until now, prevented any effective regional plan to restrict the movements of the Islamist rebels.
Britain's representative, the Foreign Secretary, William Hague, said that he had offered to "embed military advisers within the Nigerian headquarters". The threat of Boko Haram had grown over the past five years, he said, because the Nigerian military was not "well structured" to fight an insurgency of this kind.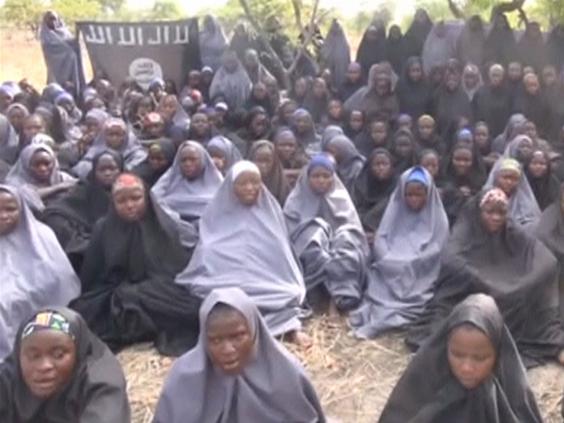 President Hollande said that Boko Haram's links with other extremist Islamist groups made them a "serious threat", not just to Nigeria, but to "the whole of Africa and to Europe". As if to prove his point, the group was reported to have attacked a Chinese engineering camp in Cameroon, near the Nigerian border, on Friday night, taking 10 people hostage and killing one after a five-hour gunfight. "Some of us decided to hide in the forest with the animals," one guard told Reuters.
Boko Haram has staged several attacks in northern Cameroon during its five-year fight to set up an Islamist state. Last month, it attacked a police post, killing two people. The rebels kidnapped a French family in February 2013.
"Boko Haram's strategy, contrary to all civilisation, is to destabilise Nigeria and to destroy the fundamental principles of human dignity," Mr Hollande said during a working lunch attended by the presidents of Nigeria, Cameroon, Chad, Niger and Benin. "More than 200 young girls threatened with slavery is the proof."
Mr Hollande announced that the African and Western countries had agreed a six-point plan to co-ordinate intelligence, exchange information rapidly, pool resources, seal frontiers, react rapidly to danger and to increase African military presence in the Lake Chad area.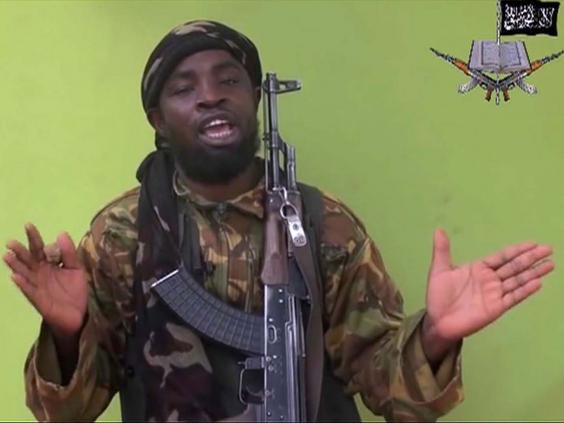 The failure to announce any specific plan to locate and rescue the captive schoolgirls may disappoint activists in the West who have publicly embraced their cause in the past fortnight. French officials said that Western countries were already participating, at a distance, in efforts to try to find the girls. But public discussion of the details of such help would be counterproductive, they added.
However, a group of Western experts on Nigeria warned yesterday that the West must be careful not to worsen the situation by playing too active a role. In an open letter to the UN Secretary-General, Ban Ki-moon, the experts said that American and European help was "necessary" but must remain at arm's length.
"It is important to remember that Boko Haram's initial successes … arose in part as a reaction against Western education and values, which, for historical reasons, have become associated with the failings of Nigeria's secular state," said members of the Nigeria Security Network, a new group dedicated to promoting research and analysis related to Nigerian security.
French officials said Mr Hollande's main purpose in calling the summit was to provide a forum in which the quarrelsome states in West Africa could come together to agree united action against Boko Haram. Relations between Nigeria and Cameroon, in particular, have been disrupted by border disputes.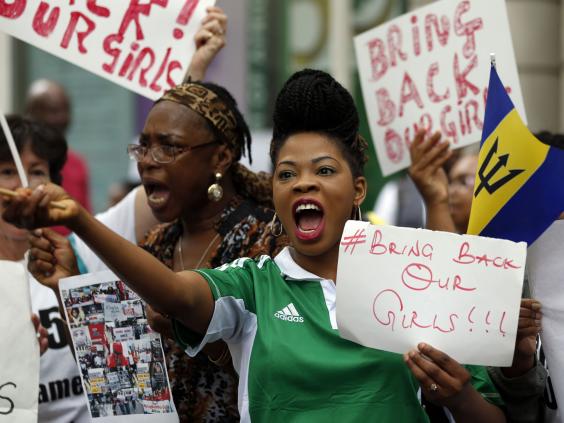 Boko Haram fighters, who have tribal and religious links with Cameroon, are known to move with impunity across the thickly forested frontier between the two countries. Cameroon has, until recently, regarded Boko Haram as a Nigerian problem, but its attitude has been changed by a series of attacks on its own territory such as the raid on the Chinese engineering camp on Friday. "The first focus is about the girls, but that requires these countries work together, particularly Cameroon and Nigeria, who have not enjoyed strong, positive relations in recent years," Mr Hague said.
Some Nigerian commentators have argued that the government's handling of the crisis has improved in recent days. Others take a less forgiving view of Mr Jonathan's decision to cancel a visit to Chibok last week due to security concerns.
"Without West African countries coming together, we will not be able to crush these terrorists," Mr Jonathan said last night.
Reuse content