If there was an exact moment that the international community understood the breadth of Boko Haram's evil, it came last month, when the group's leader grinned and announced that he would sell more than 200 kidnapped schoolgirls in his "market of selling human beings".
Behind Abubakar Shekau, a man who rose to the top of Boko Haram through unmatched brutality and religious fanaticism, loomed several armoured vehicles. Local experts said the video was likely to have been filmed in the remote Sambisa forest in north-eastern Nigeria. The juxtaposition between rural land and advanced  machinery made a jarring contrast.
Despite the poverty of northern Nigeria – where 70 per cent of people live on less than 60p a day – the Boko Haram terrorist group has at its disposal a seemingly limitless amount of heavy weaponry, vehicles, bombs and ammunition that it uses to kill with unfathomable wantonness. The Islamic militants, masquerading as members of the military, raided three villages in north-eastern Nigeria this week and killed 400 villagers "from house to house" using "sophisticated weapons", one local leader told Bloomberg.
Dozens more Boko Haram members arrived at another village, Bargari, disguised as preachers and assembled all those living in the village, ostensibly to teach Islam. Once they had gathered, another "large number of terrorists" arrived and "opened fire on the congregation", one resident told Nigeria's Daily Post. "The gunmen numbering 20 ambushed the village with four Toyota Hilux vehicles, AK-47 rifles, improvised explosive devices, and petrol bombs," the paper said.
In pictures: Nigeria kidnapped schoolgirls
In pictures: Nigeria kidnapped schoolgirls
1/19 Nigeria

A total of 276 girls were abducted from the northeastern town of Chibok, in Borno state, which has a sizeable Christian community. Some 223 are still missing

2/19 Nigeria

One of the kidnapped girls looks into a camera

3/19 Nigeria

One of the missing girls talking to the camera

4/19 Nigeria

The missing Nigerian schoolgirls, wearing the full-length hijab and praying in an undisclosed rural location. Boko Haram alleging they had converted them to Islam

5/19 Nigeria

Girls wearing the full-length hijab holding a flag reading "There is no god, but Allah" and "Mohammed is Allah's prophet"

6/19 Nigeria

A man claiming to be the leader of Nigerian Islamist extremist group Boko Haram Abubakar Shekau

7/19 Nigeria

Abubakar Shekau speaks on the video

8/19 Nigeria

Girls, wearing the full-length hijab and praying are filmed by an unidentified man (R) in an undisclosed rural location

9/19 Nigeria

People carry signs as they attend a protest demanding the release of abducted secondary school girls in the remote village of Chibok in Lagos

10/19 UK

A protester demonstrates against the kidnapping of school girls in Nigeria, outside the Nigerian Embassy in London

11/19 UK

Chief International Correspondent Christiane Amanpour and Prime Minister David Cameron appearing on the BBC1 current affairs programme

12/19 USA

People participate in a "Bring Back Our Girls" campaign demonstration and candlelight vigil in Los Angeles

13/19 USA

Girls holding heart shaped banners in a "Bring Back Our Girls" campaign demonstration and candlelight vigil in Los Angeles

14/19 South Africa

South Africans protest in solidarity against the abduction of hundreds of schoolgirls in Nigeria by the Muslim extremist group Boko Haram and what protesters said was the failure of the Nigerian government and international community to rescue them, during a march to the Nigerian Consulate in Johannesburg

15/19 USA

Karilyn Coates (10) joins others in a candlelight vigil for the more than 300 girls abducted by Boko Haram in Nigeria, at All Souls Unitarian Church in Colorado Springs

16/19 Nigeria

Mothers of the missing Chibok school girls abducted by Boko Haram Islamists gather to receive informations from officials. Nigeria's president said that Boko Haram's mass abduction of more than 200 schoolgirls would mark a turning point in the battle against the Islamists, as world powers joined the search to rescue the hostages

17/19 Nigeria

Former Nigerian Education Minister and Vice-President of the World Bank's Africa division (3rd L) Obiageli Ezekwesilieze speaks as she leads a march of Nigeria women and mothers of the kidnapped girls of Chibok, calling for their freedom in Abuja

18/19 Bring Back Our Girls

Kelly Hoppen tweeted: 'Please make sure you do this, we must stand together and not forget them'

19/19 Bring Back Our Girls

E.L. Rock Star tweeted: 'Join The Movement'
Saleh Mohammed, a member of Civilian JTF – one of a number of vigilante groups that have sprung up to fight the militants – told Reuters: "Boko Haram wreaked havoc in the villages. They burned houses and killed people mercilessly after tricking the residents."
The expensive equipment on prominent display soon prompted questions about who was funding Boko Haram's campaign of slaughter.
According to a survey of academic, governmental and journalistic accounts, Boko Haram funds its escalating acts of terror through black market dealings, local and international benefactors, and links to al-Qa'ida and other well-funded groups in the Middle East.
Analysts say its fundraising apparatus is intricate and opaque. "The actual source of the funding is as elusive as the militants themselves," Heather Murdock wrote for Voice of America.
The story of Boko Haram's fundraising began after the 2001 terrorist attacks on the World Trade Centre and the Pentagon. The group's original leader, a charismatic cleric named Mohammed Yusuf, who was later killed, founded the group in 2002 pushing an alternative to Western education, which he claimed undermined Nigeria's development. (The group's Hausa name translates as "Western education is sin".)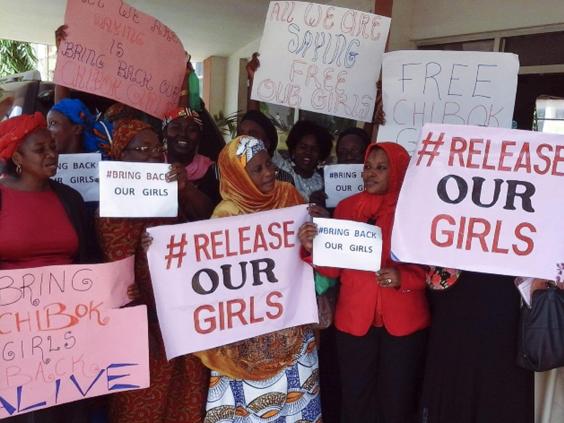 Around that time, Osama bin Laden sent an aide to Nigeria with about £1.8m in local currency to dispense among groups that shared al-Qa'ida's mission to impose Islamic rule. One of the "major beneficiaries", the International Crisis Group said, was Boko Haram.
EJ Hogendoorn, the International Crisis Group's deputy programme director for Africa and an author of the report, told The Daily Beast: "What I can tell you from talking to lots of conservative Muslims in Nigeria is that there was a lot of money coming into northern Nigeria. There are many sources of that money. One of those sources was from al-Qa'ida."
The connection between Boko Haram and al-Qa'ida – and its money – perhaps deepened when Yusuf fled to Saudi Arabia to escape one of Nigeria's first crackdowns on the terrorist group. It remains unclear what happened while he was in Saudi Arabia, or who he met, but Boko Haram leaders have later said that much of their funding comes from al-Qa'ida. A Boko Haram spokesman said in 2011: "Al-Qa'ida are our elder brothers. We enjoy financial and technical support from them. Anything we want from them we ask them."
But even such alleged financial connections with al-Qa'ida cannot explain Boko Haram's money. The group reportedly also gets cash from Islamic terrorist groups such as al-Shabaab in Somalia and local al-Qa'ida affiliates.
Then there's the black market money. Beyond a hatred of Western education, economic motives may have also driven Boko Haram's recent abduction of the schoolgirls. A robust and terrifying slave market exists in Nigeria and neighbouring countries.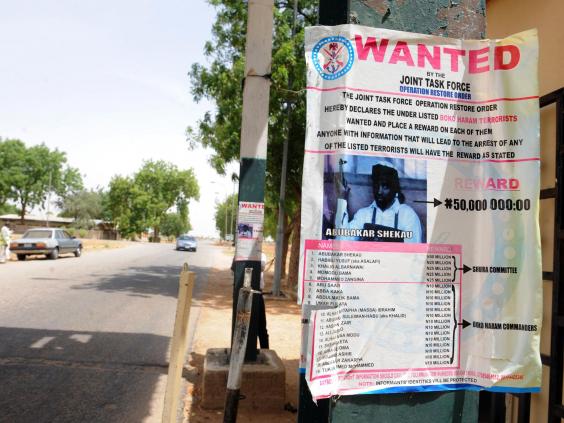 The Combating Terrorism Centre at West Point, the US military academy, said: "Kidnapping has become one of [Boko Haram's] primary funding sources, a way to extract concessions from the Nigerian state and other governments, and a threat to foreigners and Nigerian government officials."
Experts now estimate that kidnapping is worth "millions of dollars in ransom money" to the militants.
What experts agree on is that one of the best ways to stall Boko Haram is to cut off its funding. But how to do that remains unclear. The group is an entrenched part of life in northern Nigeria, possessing control and influence, and even collecting taxes.
Next week, Foreign Secretary William Hague will host a meeting of African and Western officials in London aimed at stepping up efforts to defeat the militants. Its effectiveness may hinge on the West's ability to cut off the group's funding.
© Washington Post
Reuse content