A professional hunter who has been charged in connection with the shooting of Cecil the lion in Zimbabwe has said the case against him is "frivolous".
Theo Bronkhorst appeared in court on Wednesday charged with failing to prevent an illegal hunt.
If convicted he faces a fine and up to 15 years in prison.
His lawyers successfully convinced the judge to postpone his trial till 28th September to give them more time to prepare evidence.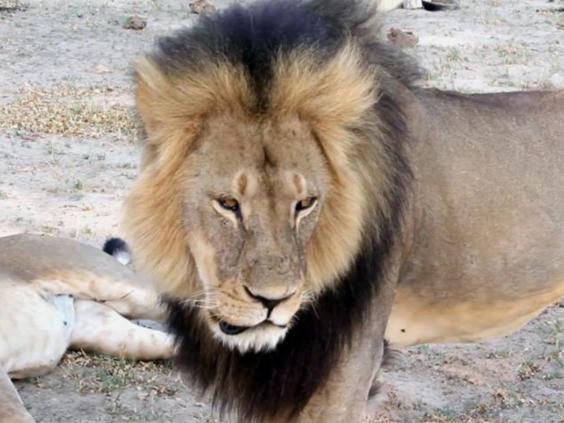 Mr Bronkhorst denies any wrongdoing in the incident last month which saw a 13-year-old "celebrity" lion shot with a bow and arrow by an American dentist, Walter Palmer, after it was lured from its wildlife park.
Speaking to reporters outside the courthouse, he said the case was "frivolous and wrong" and that hunt was integral to Zimbabwe's economy and culture.
He said hunting was: "an integral part of our country and it's got to continue and if we do not use wildlife sustainably, there will be no wildlife".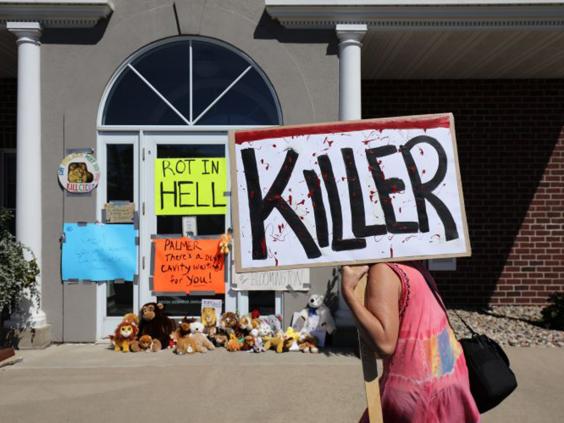 The killing of Cecil provoked an international outcry with protesters staging a demonstration outside the offices of Dr Palmer's dental surgery in Minnesota and defacing the company's website.
According to police in southwest Florida, vandals have defaced the holiday home of the dentist was the words "lion killer" daubed on the walls.
Marco Island policeman, Captain David Baer, said there had also been at least seven pickled pig's feet left in the driveway.
Zimbabwean officials have called for Dr Palmer extradition to face charges over the hunt.
The most controversial animal killings
The most controversial animal killings
1/6 Cincinnati Zoo worker shots and kills Harambe, the 17-year-old gorilla

Harambe, a 17-year-old gorilla was shot and killed by a Cincinnati Zoo worker after a three-year-old boy climbed into a gorilla enclosure and was grabbed and dragged by Harambe. The incident was recorded on video and received broad international coverage and commentary, including controversy over the choice to kill Harambe. A number of primatologists and conservationists wrote later that the zoo had no other choice under the circumstances, and that it highlighted the danger of zoo animals in close proximity to humans and the need for better standards of care

Cincinnati Zoo & Botanical Garden

2/6 Walt Palmer (left), from Minnesota, who killed Cecil, the Zimbabwean lion (pictured here with another lion shot in Africa)

Walter James Palmer has been named by Zimbabwe Conservation Task Force as the shooter of Cecil, a 13-year-old prized lion. He is now wanted by Zimbabwe officials on poaching charges. The lion was protected and the subject of a decade long study by the Wildlife Unit of Oxford University in the UK. He was outfitted with a GPS collar and was killed in Hwange National Park. The Zimbabwe National Parks and Wildlife Authority and the Safari Operators Association said that two men were charged with poaching in connection to Mr Palmer

3/6 Kendall Jones hunting images

Kendall Jones, a 19-year-old Texas Tech university student, has provoked worldwide fury after posting pictures of herself smiling next to animals she hunted, including a lion, rhinoceros, antelope, leopard, elephant, zebra and hippopotamus

4/6 Rebecca Francis hunting images

Rebecca Francis, a huntress who has killed dozens of wild animals has been sent death wishes by furious social media users after a picture showing her lying down next to a dead giraffe was circulated. Rebecca Francis has a website and Facebook page dedicated to the animals she has killed in hunts across Africa and America. Francis, a prolific hunter who has also co-hosted the television show Eye of the Hunter, regularly posts pictures of herself posing next to dead bears, giraffes, buffaloes and zebras, among other animals. She uses a bow and arrow to kill her prey

5/6 The slaughter of Marius, an 18-month-old healthy giraffe in Copenhagen Zoo

Copenhagen Zoo made the controversial decision to euthanise a healthy giraffe named Marius, which was later dissected and fed to lions as visitors watched. The slaughter sparked a furious backlash from social media users and zoo staff have received death threats by phone and email. Soon after the incident, Copenhagen Zoo faced an international outcry once again after four healthy lions were put down

6/6 Swiss Dählhölzli zoo kills healthy brown bear cub

A Switzerland zoo faced heavy criticism from animal rights groups, after keepers put down a healthy brown bear cub to spare it from being bullied by its dominant male father. The 360 kg male bear Misha had already killed one of his 11-week old cubs in public and was bullying the second, staff at the zoo said, because he was jealous of the attention the cubs were receiving from their mother, Masha. Both adult brown bears had been donated to Bern's Dählhölzli zoo in 2009. Campaigners condemned staff there for not separating the cubs, who are being referred to as Baby Bear Two and Baby Bear Three, and their mother from Misha after their birth in January

Facebook
The White House has said will respond to a petition to send Dr Palmer back to Zimbabwe to face charges after it was signed by more than 160,000 people.
Dr Palmer has said he believed the hunt, which he paid a rumoured $55,000 to take part in, was legal.
Additional reporting by agencies
Reuse content