South Sudan's President Salva Kiir declared a curfew in the capital Juba on Monday after overnight clashes between rival factions of soldiers followed months of tension between Kiir and his sacked deputy.
Mr Kiir blamed soldiers loyal to Riek Machar, who was dismissed as vice-president in July, for starting the fighting in the capital. The two men are from rival ethnic groups which have clashed in the past. Mr Machar has said he wants to run for president.
Flanked by ministers and wearing combat fatigues rather than civilian clothes, Mr Kiir said the fighting, which he described as an "attempted coup", broke out after shots were fired near a ruling party conference.
"This was followed later by an attack at the SPLA headquarters near Juba University by a group of soldiers allied to the former vice-president. These attacks continued until this morning," he said.
He added that the government was in full control of the security situation in Juba.
The government has struggled to establish a functioning state since declaring independence from Sudan in 2011 to become Africa's newest nation.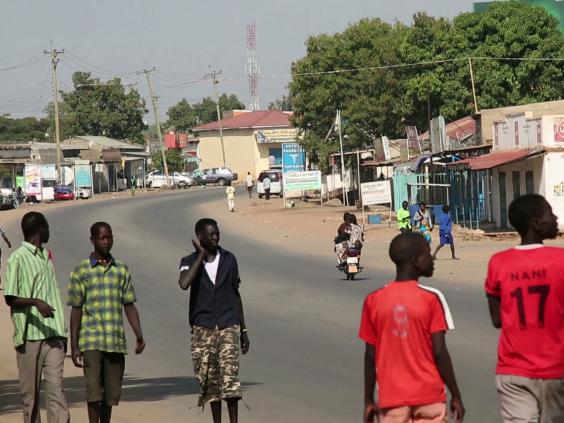 REUTERS
Reuse content