South Sudan's President has signed a peace accord designed to end a bloody 20-month civil war that has scarred the world's youngest nation, and displaced more than two million people.
It has taken weeks to persuade Salva Kiir to sign the UN-brokered deal – at least the eighth that has been proposed to the warring parties – that the international community hopes will end the conflict between government troops and rebels loyal to Mr Kiir's rival for power, the opposition leader, Riek Machar.
The UN and the United States had threatened sanctions against Mr Kiir and his administration if yesterday's signing did not go ahead. Mr Kiir's spokesman, Ateny Wek Ateny, had earlier said that the South Sudanese leader would sign despite having "reservations" about the deal. At the ceremony, where Mr Kiir did eventually put pen to paper and which was attended by several regional leaders, the South Sudanese President said "with all those reservations that we have, we will sign this document".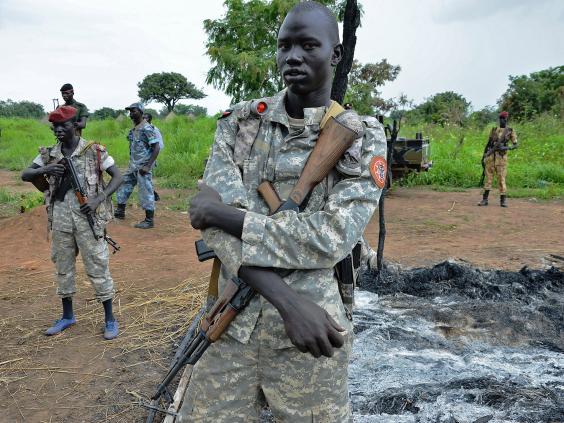 It is believed that Mr Kiir is concerned about Juba becoming a demilitarised zone, as demanded by the agreement, and that he would be forced to consult the vice-president on policy matters.
Mr Machar is expected to be appointed as first Vice-President as part of the settlement. Earlier in the day, Mr Kiir's spokesman suggested that once signed, the government would respect the details of the agreement, however. "If our President signs it today we will have to implement the agreement in letter and in spirit," he told the BBC.
Mr Machar signed the agreement nine days ago, when Mr Kiir unexpectedly refused to. The fighting began in the capital, Juba, in December 2013 after what Mr Kiir described as an attempted coup by his rival.
It soon spread beyond the capital and has so far  cost thousands of lives, and displaced 2.2 million people. "With millions of people hungry and many more in need of help, it is of crucial importance that all warring parties stop fighting immediately and allow people to access life saving aid," Zlatko Gegic, Oxfam's country director in South Sudan, told The Independent.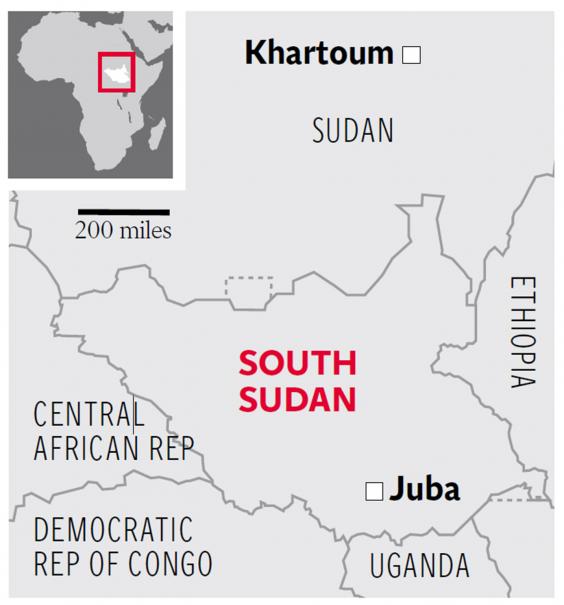 Aid agencies' appeals appear to have found resonance with the UN, which has grown tired of Mr Kiir's procrastinating. The UN had suggested yesterday's signing was Mr Kiir's last chance to avoid the implementation of sanctions. Stephen O'Brien, the former Conservative MP who earlier this year was appointed as the UN's humanitarian chief, told a session of the Security Council that "the scope and level of cruelty that has characterised the attacks against civilians suggests a depth of antipathy that goes beyond political differences".
He added that he had been presented with evidence of atrocities taking place across the country, including accounts of people being burned to death inside their own homes. Both sides have been  accused of killing civilians during the fighting, which has largely followed ethnic divisions.
Reuse content