It is a sprawling mass of humanity. The streets are crowded, even at 2am.
Everyone talks politics and the return of a military dictator who may save Lagosians from a President seen as both weak and corrupt.
The 20 million who live in Lagos consider themselves to be the toughest people on earth. And ever a city to buck a trend, its majority Christian population is likely to vote for a Muslim ex-dictator in this Saturday's presidential election.
For many in Nigeria, the elections are seen as a choice between Goodluck Jonathan – the weak President who has failed to defeat the Boko Haram insurgency in the north-east and has not improved the lives of millions of poor – and Muhammadu Buhari,  a former military ruler. 
General Buhari has retired from the army but is still widely referred to by his rank. He will hope to be democratically elected president at the third successive attempt. Defeats at the 2011, and 2007 elections have not discouraged the one-time dictator. His All Progressives Congress (APC) party believes its anti-corruption platform has resonated among a population struggling to make ends meet. Lagos alone has more than 9,000 millionaires, but most people live a hand-to-mouth existence.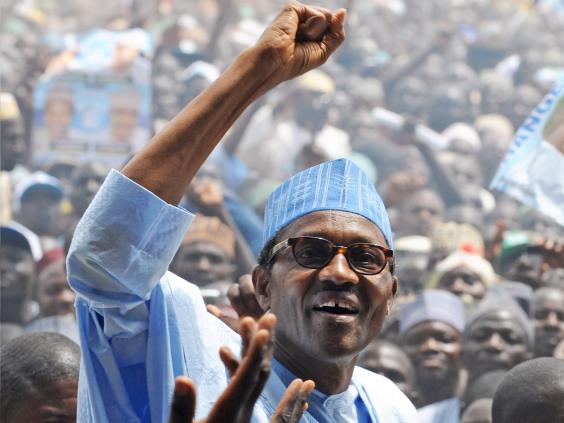 When $20bn went missing from state funds last year, few people were surprised. The APC made hay. Lagos State Governor, Babatunde Fashola, told a campaign rally this month: "The Burj Khalifa building in Dubai was built with $1.5bn to arrest the attention of the world. This administration has lost $20bn."
The missing money was still on Lagosians' minds this week. "How can $20bn be stolen? It has legs and it can walk?" said Tolu, a 33-year-old philanthropist.
Mr Buhari is seen as incorruptible. While leading a military government between 1983 and 1985, he rejected the opportunity to enrich himself in a nation containing vast oil reserves, he says. Many supporters believe the APC is the only credible party that can oversee Africa's largest, stuttering, oil-dependent economy.
Voters in the APC stronghold of Lagos view Mr Buhari as the leader determined to end the theft of state funds. "We're still poor and yet we have all this oil, it doesn't make sense. Even though I'm a Christian I have no problem voting Buhari. We need change," said Shola, a taxi driver.
Mr Buhari is not without his detractors, however. While in power, he imprisoned and silenced scores of journalists, including  the playwright Wole Soyinka, who remembers him as a "villainous despot".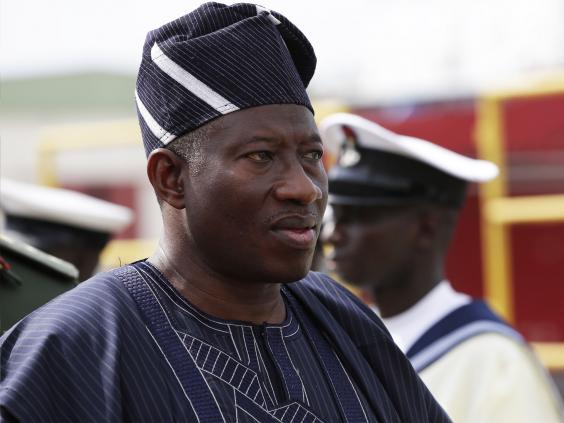 To many of his opponents, Mr Buhari is loathed for implementing an infamous policy– the "war on indiscipline". Civil servants late for work were humiliated by being forced to do frog jumps repeatedly, while commuters were whipped for not forming orderly queues. "Who would possibly want to go back to this time? Buhari made this country miserable," said 65-year-old Lagos resident, Obafemi.
As a consequence, this election is increasingly being viewed as a choice between two poor candidates. Even by his own admission, Mr Buhari's previous time in power was not overly successful. He was responsible for a stagnating economy, until he was deposed in a palace coup after two years as President.
And doubts remain whether the 72-year-old can effectively rule Africa's most populous nation. "No one's going to take away the point that he didn't make money for himself," Jimi Agbaje, the ruling party's candidate for governor of Lagos, told The Independent. "There's the issue of his age, he doesn't know what's going on in the world of today; so he's going to be taking us back rather than forward."
Nigeria's two main political parties differ little in ideology. The APC professes to be a social democratic, centre-left national movement, although many of its senior politicians switched allegiance from the PDP two years ago. A recent poll by a local think-tank, the Centre for Public Policy Alternatives, showed a considerable lead for Mr Buhari in Lagos. And the research firm, Eurasia Group, has tipped him to win on 28 March.
Reuse content