Oscar Pistorius has been found guilty of culpable homicide, the South African equivalent of manslaughter in English law.
Despite being cleared of murdering his girlfriend, Reeva Steenkamp, this means the athlete could still be imprisoned for shooting her dead at his home.
Defined as "unlawful or negligent killing", the offence of culpable homicide does not require intent or premeditation.
Judge Thokozile Masipa ruled that prosecutors had failed to prove their case that the 27-year-old intended to kill his girlfriend after an argument.
"The state has not proved beyond reasonable doubt that the accused is guilty of premeditated murder," she said. "There are just not enough facts to support such a finding."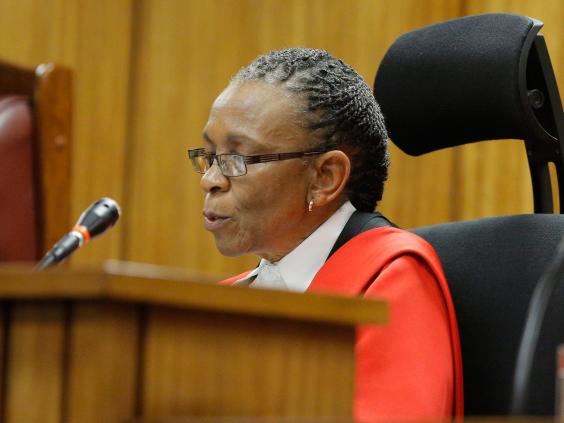 Pistorius' lawyers argued that the former Paralympic gold medallist acted in self-defence, believing an intruder was in the bathroom, and felt vulnerable because of his disability.
But Ms Masipa said he had not acted "reasonably", adding: "I am of the view that the accused acted too hastily and used excessive force. It is clear that his conduct was negligent."
She argued that Pistorius had chosen to arm himself with a gun and "clearly wanted to use the firearm" when there were other ways of dealing with the threat.
"All the accused had to do was pick up the phone and ring security, or run to the balcony and call for help," she added.
Pistorius now faces up to 15 years in prison after the culpable homicide conviction, although there is no minimum sentence and previous cases have been punished with community service and fines.
The criminal offence is also used in Scotland as the rough equivalent of manslaughter in English law, and is found in Commonwealth nations including Canada, India, Pakistan and Singapore.
Reuse content