One of the "rarest creatures in the world" has been spotted for only the third time ever off the coast of Papua New Guinea by a US biologist.
The creatures, which are thought to have survived two ice ages and pre-date dinosaurs, have only been seen by two people in the world – making them one of the planet's most elusive and unknown inhabitants.
Peter Ward, a professor of biology at the University of Washington in the US, first saw Allonautilus scrobiculatus in 1984.
A species of nautilus, distant cousins of squid and cuttlefish, they have been christened the "living fossils" of the oceans' waters due to the distinctive shells that appear as fossils over a 500-million-year period.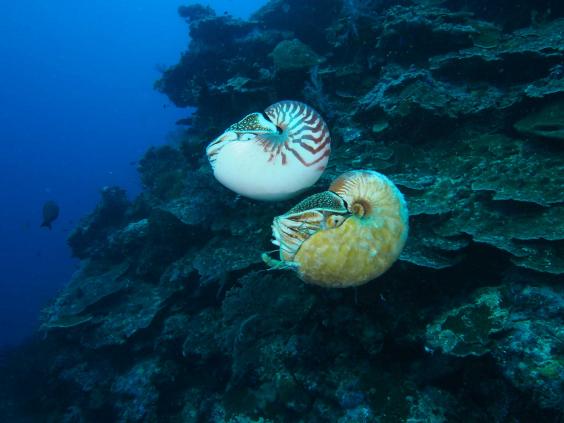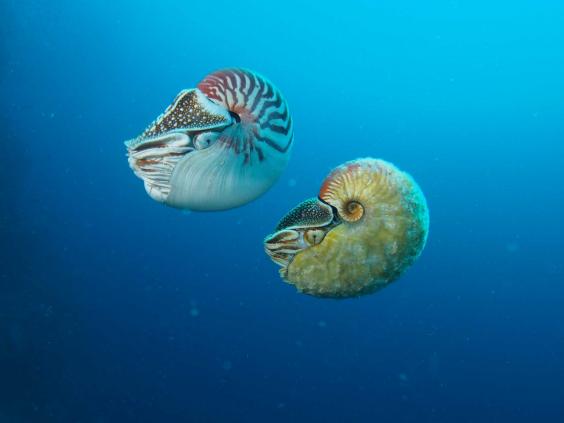 Mr Ward returned with a team to Papua New Guinea in July of this year to study Nautilus, using "bait on a stick" systems to tempt the creatures into view – between 500 and 1,300 metres below the water's surface.
The creatures need a delicate balance to survive: unable to cope in water too hot, they will also perish should they exceed 2,500m in depth. Biologists believe as a result populations near one island or coral reef will differ dramatically.
But the animals are threatened by extinction thanks to illegal fishing and mining operations.
"As it stands now, nautilus mining could cause nautiluses to go extinct," Mr Ward told the University of Washington news.
The biologist is keen to continue searching for the creature: "This could be the rarest animal in the world. We need to know if Allonautilus is anywhere else, and we won't know until we go out there and look."
Reuse content