Would you spend a night in jail if you didn't have to?
What about two months?
Seven ordinary people did exactly that on A&E's new documentary series "60 Days In," which premieres on Thursday night. The show follows the participants' experiences as undercover inmates at an Indiana jail.
The volunteers — none of whom had criminal records — were booked on fake charges and assumed false identities during their stays at Clark County Jail in Jeffersonville.
Provided with a small stipend to compensate for not working, they lived among the jail's 500-inmate population without corrections officers or other inmates knowing their secret.
The show is the brainchild of Clark County Sheriff Jamey Noel, who said that he needed outsiders to give him an honest look at life behind bars.
"The only way to truly understand what was going on in the jail was to implement innocent participants into the system to provide first-hand unbiased intelligence," Noel said in a statement provided by A&E. "These brave volunteers helped us identify critical issues within our system that undercover officers would not have been able to find."
Aside from pointing out systematic problems, the participants provided Noel with key details about the social dynamics that govern daily life for inmates, he told Business Insider.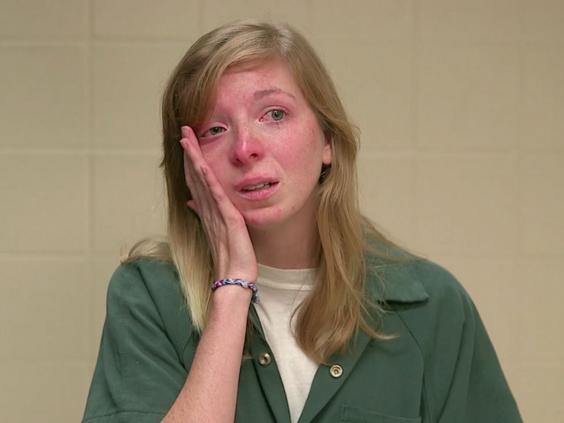 For example, some of the undercover inmates informed him of a strict hierarchy that dictated when inmates could use the bathroom. New inmates were expected to hand over food or items bought in the prison commissary in exchange for bathroom privileges, according to Noel.
"Even folks in corrections for 20-plus years had never heard of that," he said.
In one disturbing scene in an episode, two participants witness a bloody fight between inmates ignited by a mealtime dispute.
"The fight had an obvious cause and effect," a participant and former Marine, Zac, said on camera. "Ricky was supposed to give his hash browns to Cody. He didn't give his hash browns to Cody. He got beat up for it."
Another participant, a housewife named Barbara, told Business Insider that new inmates were especially vulnerable.
World news in pictures
World news in pictures
1/29 23 March 2017

The Brandenburg Gate is illuminated with the colours of the British flag to show solidarity with the victims of the recent attack in London, in Berlin, Germany

Reuters

2/29 21 March 2017

A Nepalese woman carries a metal container locally known as 'gagri' containing fresh water during the early morning one day before World Water Day in Bhakatpur, Nepal

EPA

3/29 21 March 2017

World Water Day is held annually on 22 March as a means of focusing attention on the importance of freshwater and advocating for the sustainable management of freshwater resources

EPA

4/29 21 March 2017

Filipino fishermen arrange a fishing net next to a sewage pipe at a fishing village in the town of Bacoor, Cavite province, Philippines

EPA

5/29 20 March 2017

High-rise buildings are partly covered by heavy fog at Hong Kong's Victoria Harbour

AP

6/29 20 March 2017

Libyan fishermen rescue migrants from a sinking dinghy off the Libyan coastal town of Zawiyah, east of the capital, as they attempted to cross from the Mediterranean to Europe

Getty Images

7/29 20 March 2017

Migrants wait to be rescued from a sinking dingey off the Libyan coastal town of Zawiyah, east of the capital

Getty Images

8/29 19 March 2017

Lebanese activists from the Civilian motionless, and from various parties wave national flags during a protest against new high taxes in front of the Lebanese government palace in Beirut , Lebanon

EPA

9/29 19 March 2017

People march to protest the regional Catalan government's push to break away from the rest of Spain, in Barcelona, Spain

AP

10/29 19 March 2017

An activist lays half-naked with fake blood in a cage during a protest for animal rights, against the suffering and murdering of animals and against animal testing in Athens, Greece

EPA

11/29 18 March 2017

Passengers wait at Orly airport southern terminal after a shooting incident near Paris, France

Reuters

12/29 16 March 2017

Wearing Coyote masks and business suits and waving signs against Canada Goose and their use of fur, PETA members gather outside the New York Stock Exchange

Getty Images

13/29 16 March 2017

View of the Tocqueville high school after a shooting has taken place injuring at least eight people, in Grasse, southern France

Reuters

14/29 16 March 2017

Suspects with their hands tied in plastic straps walk past residents during a raid by the Philippine Drug Enforcement Agency (PDEA) at an informal settlers' area inside a public cemetery in Manila

Getty Images

15/29 16 March 2017

A SpaceX Falcon 9 rocket launches from Kennedy Space Center, over Cocoa Beach and Cape Canaveral skyline in Florida

AP

16/29 16 March 2017

French Police officers secure the scene near the Paris offices of the International Monetary Fund (IMF) in Paris, after a letter bomb exploded in the premises

Getty Images

17/29 16 March 2017

A man poses as crying firebrand anti-Islam lawmaker Geert Wilders during a small demonstration outside parliament in The Hague, Netherlands

AP

18/29 15 March 2017

Acting Assistant Attorney General Mary McCord, speaks during a news conference at the Justice Department in Washington

AP

19/29 14 March 2017

A four-month-old Syrian baby receives treatment at a make-shift hospital following reported air strikes in the rebel-held district of Barzeh, on the north-eastern outskirts of the capital Damascus

Getty Images

20/29 14 March 2017

Miguel Angel Munoz faces a 25-year prison sentence for the alleged murder in 2015 of the US tourist Denise Pikka Thiem, who was hiking the Santiago pilgrim trail

Getty Images

21/29 14 March 2017

Malaysian censors have reportedly cut out a 'gay moment' in the Disney film 'Beauty and the Beast' before agreeing to its release in the Muslim-majority nation

Getty Images

22/29 14 March 2017

Tibetan spiritual leader the Dalai Lama sits on his ceremonial chair during a religious talk at the Tsuglakhang temple in Dharmsala, India

AP

23/29 14 March 2017

Members of the Iraqi forces prepare to fly a drone armed with grenades in the fight against Islamic State (IS) group jihadists in the northern Iraqi city of Mosul

Getty Images

24/29 14 March 2017

A member of the Iraqi forces carries two grenades carrying feathers, which are to be fired from a drone in the fight against Islamic State (IS) group jihadists in the northern Iraqi city of Mosul

Getty Images

25/29 13 March 2017

Members of the Iraqi forces advance towards the Old City in western Mosul, during an offensive to retake the city from Islamic State (IS) group fighters

Getty Images

26/29 13 March 2017

US President Donald J. Trump holds up a note and drawing depicting him that was created by the child of Greg Knox of Ohio, during a meeting on healthcare in the Roosevelt Room of the White House in Washington, DC

EPA

27/29 13 March 2017

Relatives hold up placards with pictures of victims as they gather in commemoration on the first anniversary of the March 13 terror attack at the former site of the bombing in central Ankara

Getty Images

28/29 12 March 2017

People celebrate Holi festival at a temple in Vrindavan, Uttar Pradesh, India

Rex

29/29 12 March 2017

A Sadhu or Hindu holy man with his face smeared with powdered colours looks on during Holi festival celebrations at Sri Laxmi Narayan Temple in Amritsar, India

EPA
"When you go into jail and you're an inmate, and it's your first time, the other inmates automatically take advantage of you. They can sense it," she said. "I had things stolen from me. There were issues with taking a shower, trying to sleep, and where to sleep."
Over the course of two months, the participants said, they experienced violence and sexual harassment from fellow prisoners and witnessed drug use and deals between inmates. About 80% of the jail's population were there on drug-related charges, according to Noel.
Participants also confirmed to Noel a long-held suspicion: that some inmates had purposely got arrested because drugs were cheaper in jail than they were on the street.
Another participant, Maryum Ali — the eldest daughter of boxing great Muhammad Ali — said that the experience was "the most scared I've ever been in my life," People reported.
At the end of her two months, Ali told Noel that the jail needed better drug-treatment services, which led to the establishment of a Narcotics Anonymous program for inmates, Noel said.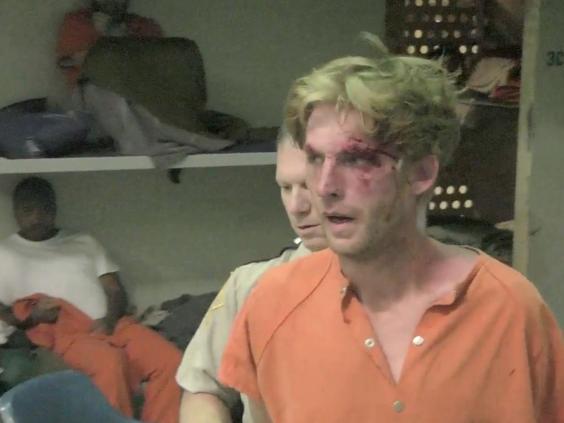 According to an A&E representative, multiple corrections officers were fired as a result of events witnessed by participants.
And Noel's experiment has already led to at least one arrest. Using information gained from the undercover program, investigators arrested a woman who tried to smuggle drugs into the jail last month, according to southern Indiana newspaper News and Tribune and confirmed by Noel.
He became sheriff in 2014 and said that he hopes he can help the jail shed its reputation of corruption. The previous Clark County sheriff, Danny Rodden, signed a plea deal in federal court in 2014, admitting that he lied to the FBI to cover up an affair with a prostitute. He's also part of an ongoing federal lawsuit over the jail's drug court-treatment program.
A&E paid the jail $60,000 to make the series. Noel told Business Insider that the money would go toward improved guard training, an updated camera system, and a body scanner for the jail.
The network has already picked up the show for a second season, A&E announced on Tuesday.
Read more: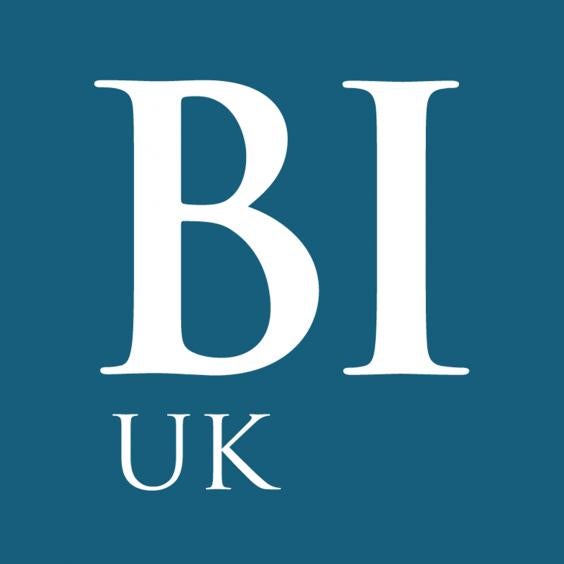 • Negative rates are here to stay
• Citigroup's average bonus was biggest in London
• This could be our first look at the iPhone 7
Read the original article on Business Insider UK. © 2015. Follow Business Insider UK on Twitter.