A women's rights group in the US has come up with a powerful new way to protest against gender pay inequality with its proposals for the new $10 bill.
Last month,  the US Treasury Secretary Jack Lew announced plans to put a woman alongside founding father Alexander Hamilton by 2020 to celebrate the 100th anniversary of the 19th amendment which gave women the right to vote.
He called for submissions of idea for which women people think should be put on the note.
But the American Association of University Women (AAUW) has released a YouTube video questioning whether it is appropriate to celebrate "100 years of gender equality" when American women still only make 78 per cent of what men make.
The video, called #TheNew10Submission, shows an artist drawing a white woman, a black woman and a Latina woman on the $10 bill but editing the 10 in the corner so it more accurately reflects what a woman is worth in America: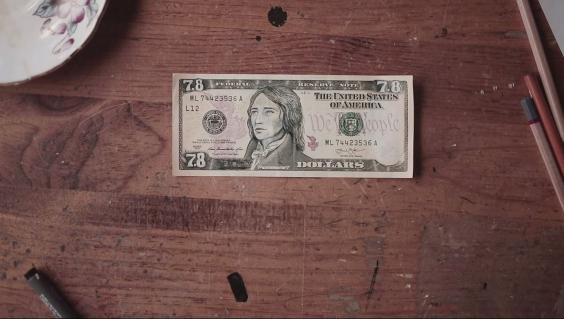 It goes on to demonstrate the picture is even bleaker for ethnic minority women with black women making 64 per cent:
And Latina women earn just 54 per cent of what a man makes: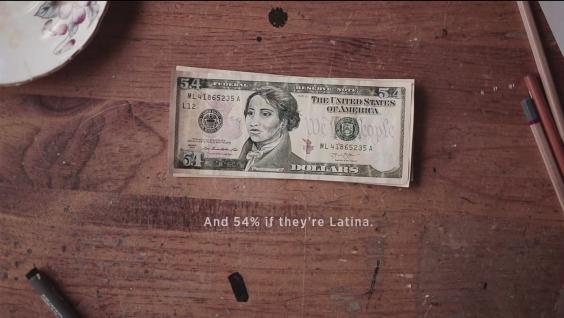 Linda D. Hallman, the CEO of AAUW said: "The irony of the Treasury's initiative is that it's meant to celebrate 100 years of equal rights in America.
"We wanted to illustrate just how far women are from the goal of equality, so we did exactly what the Treasury asked the American people to do.'"
A woman has not appeared on US currency since Martha Washington, wife of George, was on the $1 Silver certificate between 1891 and 1896.
Famous 19th century suffragette Susan B. Anthony was on a short lived dollar coin in 1979 which was briefly revived in 2000 with Sacagawea, a native American woman who acted as a guide to pioneers travelling to the West in the 19th century.
BBC Woman's Hour Powerlist: The ten most influential women
BBC Woman's Hour Powerlist: The ten most influential women
1/10 1. Nicola Sturgeon

Leader of the SNP

PA

2/10 2. Anna Wintour

Editor-in-chief of American Vogue

AP

3/10 3. Angelina Jolie

Actress director and humanitarian ambassador

AFP/Getty

4/10 4. Kath Viner

Editor of The Guardian

Getty Images

5/10 5. Camilla Cavendish

Director of Downing Street Policy Unit

YouTube/TheKingsFund

6/10 6. Sia (right)

Singer, songwriter and music video director

7/10 7. Caitlyn Jenner

High profile trans woman

AP

8/10 8. Karen Blackett

CEO, MediaCom UK

9/10 9. Zanny Minton Beddoes

Editor-in-chief of The Economist

YouTube/TheEconomist

10/10 10. Sara Khan

Co-founder of Inspire
It comes after months of mounting pressure from campaigners to feature a woman on a banknote.
Some have called for unpopular seventh president and slave owner Andrew Jackson to be replaced on $20 bill with Harriet Tubman, who smuggled runaway slaves to freedom in Canada during the American Civil War.
Last year, Obama revealed he had received a letter from a nine year old girl called Sofia who asked him to consider putting a woman on a banknote because "if there were no women there wouldn't be men". He commented that he thought it was "a pretty good idea".
Reuse content