A Pakistani man has been found guilty of being part of a failed al-Qaeda plot to blow up the New York subway and a Manchester shopping city.
After a trial which had seen MI5 agents being given permission to testify in wigs and prosecutors referring to documents recovered from the compound of Osama bin Laden, a jury decided that Abid Naseer intended to carry out the attacks. Naseer, 28, who had pleaded not guilty and defended himself in court, will be sentenced at a later date.
Naseer was one of a dozen men first arrested in 2009 in the UK on suspicion he was part of a terror cell plotting to blow up the Arndale Shopping Centre shopping centre. The men were released after officials found there was insufficient evidence to bring charges but US prosecutors later named him in charges that alleged a broader conspiracy that included a failed plot to attack the New York City subway.
Much of the evidence presented by US prosecutors appeared to be circumstantial. As part of their case they presented testimony from two witnesses, Najibullah Zazi and Zarein Ahmedzay, who both pleaded guilty to taking part in a thwarted plot as part of a deal with the government.
Naseer acted as his own lawyer, often referring to himself in the third person as he set about portraying himself as a moderate Muslim who was falsely accused. He was assisted by a court-appointed attorney but largely spoke for himself and was calm in court.
"Abid is innocent," Naseer said in his closing arguments on Monday, according to the Associated Press. "He is not a terrorist. He is not an al-Qaeda operative."
The case was noteworthy for several things, not least the testimony of several MI5 agents who told the court about their surveillance operations on Naseer and other suspects, whom they gave the codenames Small Panel, Glass Pendant, Happy Skater and Regional Difference. They named it Operation Pathway.
The prosecution also presented documents obtained by US special forces from bin Laden's Abbottabad compound. They talked about agents being dispatched to the UK, Europe and Russia but did not name Naseer by name.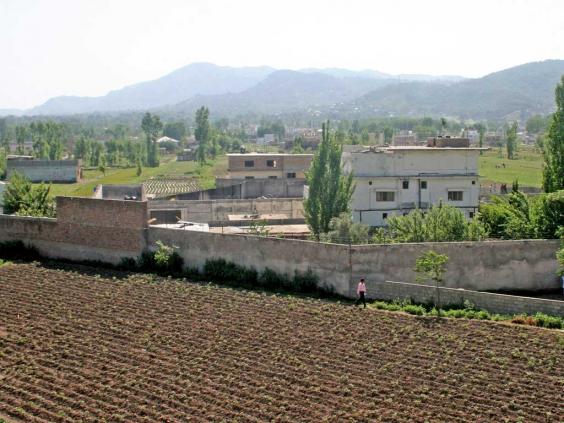 In her closing argument, Assistant US Attorney Zainab Ahmed had told jurors the arrests of Naseer and other members of his cell averted mass murder. The government alleged Naseer had received bomb-making instruction in Pakistan in 2008.
"If the defendant hadn't been stopped, hundreds of innocent men, women and children wouldn't be alive today," she said.
After the trial, Det Chief Supt Tony Mole of Greater Manchester Police, said a number of locations in Manchester had been mentioned as potential targets for Naseer.
"I want to stress that these locations were part of a plot that is now six years old," he said. "There is no current intelligence or evidence to suggest any of these locations are under threat or at risk of a terrorist attack."
Reuse content