The sister of the suspected Boston marathon bombers was arrested yesterday for allegedly making a bomb threat, New York City police have said.
Ailina Tsarnaeva, 24, was arrested on suspicion of aggravated harassment after a bomb threat was made by phone to her boyfriend's ex-girlfriend.
Tsarnaeva, who lives in North Bergen, New Jersey, turned herself in to the New York City Police department.
Sources told CBS New York Tsarnaeva was accused of stating: "I know people who can put a bomb on you." 
The victim, an unidentified 23-year-old woman, has a child with Tsarnaeva's boyfriend.
Although no longer in custody, Tsarnaeva is expected to report to Manhattan criminal court 30th September.
Her brothers were accused of planning the Boston marathon bombings on 15 April last year, when two pressure cooker bombs exploded near the finish line of the Boston marathon.
The attacks killed three people and injured an estimated 264 others.
Older brother Tamerlan Tsarnaev, 26, was killed in a police shootout on 19 April.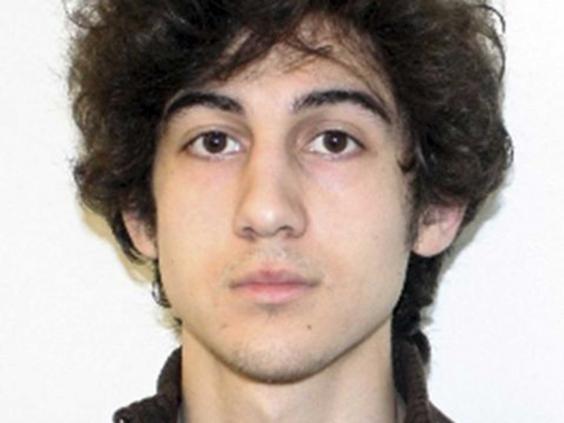 Dzhokar Tsarnaev, who was only 21 at the time of the attacks, was later captured in the backyard of a suburban Boston home after days of hiding and is awaiting trial in November on terrorism charges.
Dzhokar has pleaded not guilty to 30 federal counts connected to the bombing. Prosecutors say they will seek the death penalty.
The brothers are also accused of murdering a Massachusetts Institute of Technology police officer.
The sibling's parents and Dzhokar first came to the United States in 2002, with Tsarnaeva, her sister Bella and Tamerlane arriving in 2003. They settled in Cambridge, Massachusetts.