Cuba has released an American man held as a spy for five years as part of deal that saw the setting-free of three Cubans held in US custody for more than a decade. Their imprisonment had become as much of a cause celebre as that of the American.
Reports said US officials had confirmed that Alan Gross, who had been employed as a contractor with the US Agency for International Development, (USAid) had been released on Wednesday morning. There had been increasing concerns for his health.
"Mr Gross was released on humanitarian grounds by the Cuban government at the request of the United States," an unidentified government official said in a statement.
Reports in the US media said that in exchange for the release of Mr Gross, the US had agreed to release three Cuban agents – the three remaining members of the so-called Cuban Five – who had been detained in 1998 and convicted of espionage. The men insisted they had been spying on anti-Castro elements within the Cuban community in Miami and not on the US government.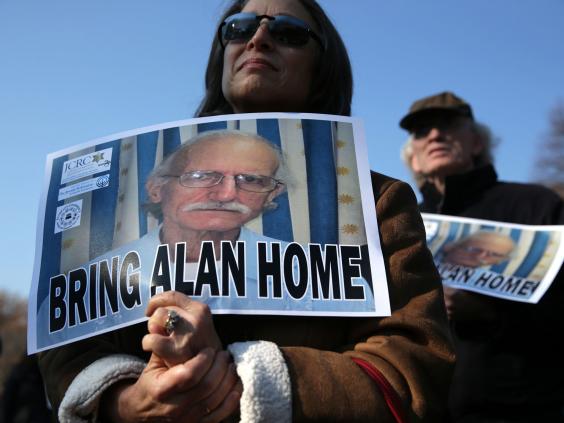 ABC News said all three were most recently held in North Carolina at a federal medical facility operated by the US Bureau of Prisons.
Reuse content