Prison authorities in Texas are one lethal injection away from running out of executioners' drugs, the state's justice department has confirmed.
The near-exhaustion of supplies in Texas comes amid a shortage of lethal injection drugs across the United States, prompted by European efforts to keep the poisons out of American hands.
In recent years European countries have imposed export controls on a range of execution drugs in a bid to force American states to stop killing prisoners.
Two of the drugs, pentobarbital and sodium thiopental, are used in the vast majority of executions in the United States, where the death penalty is still commonplace for serious crimes.
The UK unilaterally restricted the export of death penalty drugs to the United States in 2010 under the direction of the Business Secretary Vince Cable.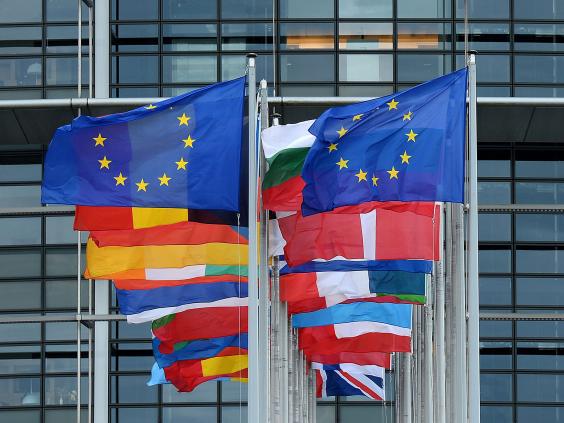 The European Union followed suit at the end of 2011, putting the poisons on a list of controlled exports that could be used as part of "capital punishment, torture or other cruel, inhuman or degrading treatment or punishment".
"The decision today contributes to the wider EU efforts to abolish the death penalty worldwide," Catherine Ashton, the vice president of the Commission at the time, said.
While the ban appears to have had an effect, a spokesperson Texas's justice department told the Independent that the state was looking at alternative drugs to use in its executions.
"The Texas Department of Criminal Justice is actively exploring all options at this point including the continued use of pentobarbital or an alternate drug or drugs to use in lethal injections," he explained.
In pictures: Controversial executions
In pictures: Controversial executions
1/5 George Stinney Jr, 14

George Stinney Jr became the youngest person to be executed in the US in the 20th century when he was sent to the electric chair in 1944 during the trial that lasted less than three hours and reportedly bore no evidence and barely any witness testimonies.

Reuters

2/5 Clayton Lockett, 38

Convicted of the murder and rape of 19-year-old Stephanie Neiman in 2000 and sentenced to death. Lockett died of a heart attack after a failed execution by lethal injection in April 2014

3/5 Roy Blankenship, 55

Killed by lethal injection in 2011 after he murdered an elderly woman. Witnesses saw him grimace and jerk as he became the first person put to death in that state with pentobarbital. Medical experts said he "suffered greatly"

4/5 Michael Wilson, 38

Executed by lethal injection in January 2014. Wilson was convicted of murdering co-worker Richard Yost during a robbery at a convenience store in 1995. He is one of three people executed for the crime

5/5 Dennis McGuire, 53

Sentenced to death following the rape and murder of pregnant 22-year-old Joy Stewart in 1989. After spending 25 years on death row fighting the order to end his life, McGuire was executed by lethal injection in January 2014
Other states have taken more drastic measures to circumvent the controls. On Tuesday this week Utah's state legislature approved proposals to carry out executions by firing square in the event of a drug shortage.
State-level representatives in Oklahoma are even considering a proposal to kill prisoners in gas chambers if supplies of anaesthetics run out.
Some states have had to delay executions because of shortages. Authorities in Ohio delayed at least one killing after an attempt to use an alternative drug was branded "a failed, agonising experiment" because of its slow and distressing effect on its target.
32 US states still practice the death penalty, with the practice abolished in only 18. Partly owing to its size and population, Texas carries out far more executions than any other state.
Abolition of the death penalty is mandatory for countries wanting to join the European Union, and the European Commission describes the practices worldwide abolition as "a key objective for the Union's human rights policy".
Reuse content