The man standing trial for the murder of the 'American Sniper' serviceman has apologised to the slain man's family in what appears to be a rambling and incoherent confession on tape.
Eddie Ray Routh, 27, a former Marine corporal in the US army, stands accused of killing highly decorated sniper Chris Kyle, 38, and Mr Kyle's friend Chad Littlefield, 35, at a shooting range in Texas in 2013.
In a rambling statement, recorded just hours after Mr Kyle and Mr Littlefield were found dead on 2 February, and played to the court yesterday, Mr Routh appeared to confess to killing the sniper and his friend.
"I'd tell them I'm sorry for what I've done," he told Texas Ranger Danny Briley. "If I could have done it differently, I would have done it differently."
In the videoed interview, Mr Routh also said: "I was going to be the next one getting my head shot off. … If I didn't take out his soul, he was going to take my soul next."
The contradictory tape shows Mr Routh at times seemingly believing he had done the "right" thing, but then also confessing to the officer: "I didn't know what else to do. I didn't know what was right. I didn't know what was wrong," the Dallas Morning News reported.
During parts of the interview Mr Routh placed his head on the table, the local newspaper recorded, also describing how members of his family present in court wept as the tape was played.
The prosecution is due to close their case today. Tomorrow, Mr Routh's defence team will begin. They have indicated they will seek an insanity defence.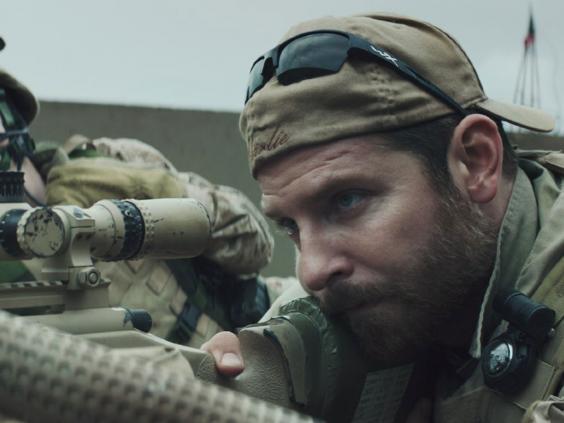 The case hangs on this defence, which seeks to prove that Mr Routh was unaware that his actions constituted a crime.
If convicted, the former US serviceman faces life in prison without parole after prosecuting lawyer Alan Nash indicated he was not seeking the death penalty.
The case has provoked international interest after the success of blockbuster 'American Sniper', starring Bradley Cooper and Sienna Miller.
The film has been a runaway commercial and critical success, and is Oscar-nominated.
Reuse content