Chris Kyle, the super-sniper of the Iraq War, appeared to have a faint pulse when an ambulance team reached him lying still on the private firing range of a remote country resort in North Texas on 2 February 2013 but efforts to revive him with CPR were fruitless, a jury has been told.
The frantic attempts to resuscitate the former US Navy Seal who wrote the book American Sniper that became the blockbuster film of the same name starring Bradley Cooper, were described during the second day of the trial of a former US Marine accused of the murders both of Mr Kyle and his friend, Chad Littlefield.
Sitting at the defence table again on Wednesday was Eddie Ray Routh, 27, who prosecutors say opened fire with two guns soon after he and the victims arrived at the range at the Rough Creek Lodge for what was meant to have been an afternoon for recreation. He could face life imprisonment if convicted. The prosecution is not, however, seeking the death penalty.
Taking the stand, an investigator on the case, Texas Ranger Michael Adcock, confirmed that the defibrillator had briefly detected a pulse in Mr Kyle. After the release of his book, the former Seal had already been anointed a national hero after a record of four tours in Iraq when his kill tally numbered at least 160, the highest number ever seen in the American military.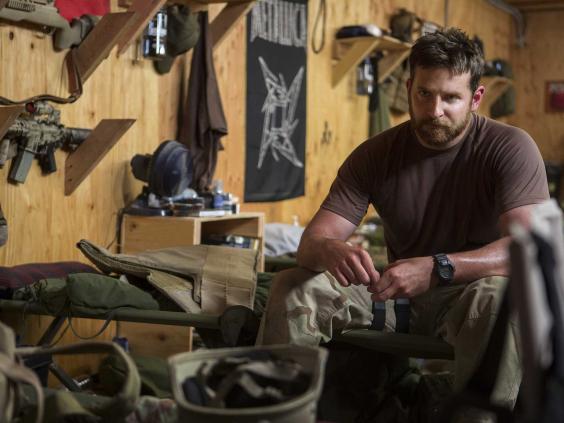 Today, the defence for Mr Routh said he had been suffering from psychotic intervals associated with post traumatic stress disorder (PTSD). "When he took their lives he was in the grip of a psychosis. A psychosis so severe at that point in time that he did not know what he was doing was wrong," Tim Moore told the jury. "He thought at that point in time that it was either him or them. That he had to take their lives because in his psychosis he was thinking they were going to take his."
The court also listened as the widow of Mr Kyle, Tyra Kyle, spoke haltingly from the witness stand of the husband she had lost, who since leaving the Navy in 2009 had dedicated himself to helping former soldiers struggling with their return to civilian life.
"He's such a unique person because he's so humble and kind and easy going and charismatic and he also had this skill that you wouldn't necessarily put together with someone [like him]," she said, but the job is "an extension of your heart because you're willing to [risk your life] to save somebody else".
Neither he nor his friend, Mr Littlefield, had met Mr Routh before they took him to the range on that Saturday at Rough Creek, about 60 miles east of Midlothian, where the two men lived. The court heard how both exchanged private text messages during the drive expressing concern about his mental state.
"This dude is straight up nuts," Mr Kyle wrote. Littlefield texted in response: "He's right behind me, watch my six" – military slang for "watch my back".
Reuse content