The man Barack Obama wants to become the US's next defence secretary has said he supports Washington providing "lethal arms" to Ukraine to support it in an escalating conflict with Russian-backed rebels.
Ashton Carter told a confirmation hearing in Washington that he would "very much incline" to supplying so-called defensive arms to the government in Kiev.
"The nature of those arms, I can't say right now," he said, according to Reuters. "But I incline in the direction of providing them with arms, including, to get to what I'm sure your question is, lethal arms."
Mr Carter, 60, was nominated in December last year to become Mr Obama's fourth defence secretary following the resignation of Chuck Hagel.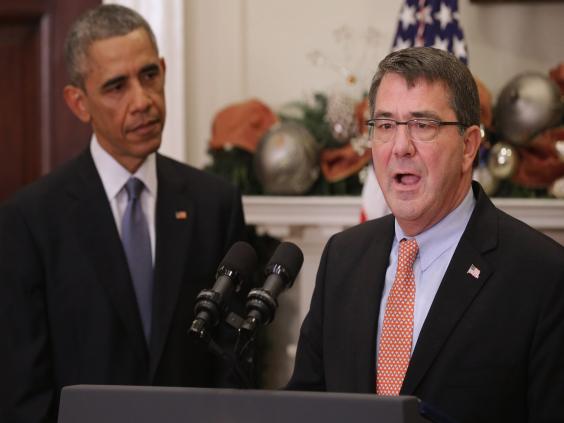 The nomination of Mr Carter, who served Assistant Secretary of Defence during President Bill Clinton's first term, comes at a testing time. Mr Obama's administration is under pressure on a number of foreign policy fronts and critics have said it should have been active in dealing with such challenges as the danger of Isis militants.
Senator John McCain, a former Republican presidential candidate and one of the most most outspoken voices against Mr Obama's national security policies, questioned the extent of influence Mr Carter might have within the administration.
"I sincerely hope the president who nominated you will empower you to lead and contribute to the fullest extent of your abilities," said Mr McCain. "Because at a time of multiplying threats to our security, America needs a strong secretary of defence now more than ever."
Reports say it is likely that Mr Carter will be confirmed for the job and that his questioning on Wednesday at the Senate Armed Services Committee was not that testing.
The New York Times said he appeared get off easy on what was expected to be one of the most contentious issues - the increased pace of transfers of detainees from the military prison at Guantánamo Bay, Cuba.
Several Republican senators, including Mr McCain and Kelly Ayotte of New Hampshire, have proposed legislation that would place a moratorium on the release of most of the remaining prisoners there.
The issue of US support for Ukraine has become increasingly important as the conflict between government forces and rebels in the east of the country, allegedly armed and financed by Moscow but whom derive considerable local support from historic hostility towards Kiev, has failed to go away.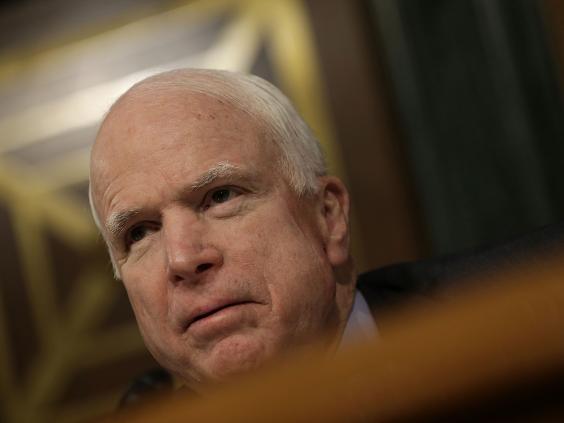 The White House said that last year it provided $291m in assistance to Ukraine last year, including $116m in equipment and training to its security forces. Reports say that equipment to date has only consisted of non-lethal equipment such as radar and gas masks.
But in recent days, the White House has indicated it is reconsidering its position. On Monday, Reuters quoted a government official in Washington as saying Mr Obama was looking at wether or not to provide weapons as well. The official said no decision had been made yet.
"It's getting a fresh look," a senior administration official said of deliberations among Obama administration officials whether to send defensive weapons. "Where things will end up, we don't know."
Follow Andrew Buncombe on Twitter: @AndrewBuncombe
Reuse content