Republican Ben Carson's belief that sexuality is a matter of choice because straight people "turn gay in prison" appeared to last less than 24 hours as the potential presidential candidate was forced to issue an embarrassing apology.
Mr Carson, a former senior physician and a favourite of the right-wing because of his conservative views, sparked anger and bewilderment on Wednesday when he said sexuality was a matter of individual choice.
Asked to explain himself Mr Carson, 63, told a CNN interviewer: "A lot of people who go into prison go into prison straight - and when they come out, they're gay. So, did something happen while they were in there? Ask yourself that question."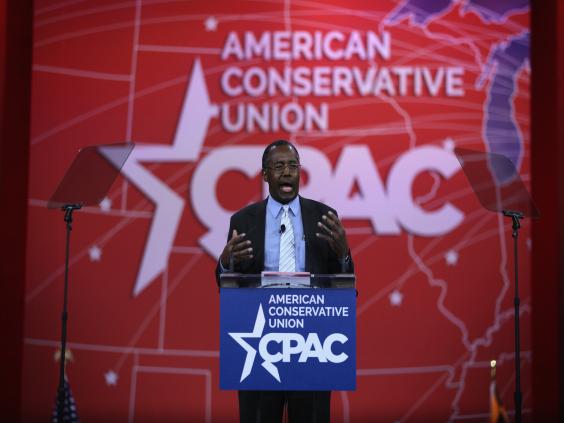 Mr Carson's comments sparked outcry and even Republicans lined up to distance themselves from them. Several commentators pointed out that a more experienced politician would not have said something so clumsy – even if they believed it.
Later on Wednesday, Mr Carson, a neurosurgeon, posted something of an apology on social media, suggesting that the issue of sexuality was not so clear cut,
"I do not pretend to know how every individual came to their sexual orientation," he said on his Facebook page. "I regret that my words to express that concept were hurtful and divisive. For that I apologise unreservedly to all that were offended."
The remarks came two days after Mr Carson filed paperwork to create a presidential exploratory committee, making him the first high-profile Republican candidate to begin raising money for a potential White House bid.
Many had blasted Mr Carson's comments.
"Ben Carson is putting his own personal ambition ahead of medical science by suggesting that a person can change their sexual orientation," said Fred Sainz of the Human Rights Campaign. "As a doctor, Carson surely knows that countless mental health and medical organisations have condemned the idea that you can change a person's sexual orientation."
Reuse content