A preliminary investigation has shown that the balcony collapse in Berkeley which killed five Irish students and one American, was likely to have been caused by dry rot, the city's mayor has said.
Berkeley Mayor Tom Bates said yesterday that an early investigation indicates that support beams for the balcony may not have been sealed properly when the apartment complex was constructed.
Six young people, all aged 21 and 22, died at the Library Gardens apartment complex in Berkeley California on Tuesday when a balcony collapsed. The incident took place around 1am local time during a student's 21st birthday party in the building.
Five of the dead were students visiting from Ireland on a work exchange programme, whilst a sixth holds dual nationality.
Gene St Onge, a civil and structural engineer told the LA Times that he believed the balcony collapse to be "a classic case of dry rot."
He said: "It [balcony support structures] appeared to be shredded and darkened and had all the appearance of wood that had been totally compromised by dry rot."
The investigation is on-going.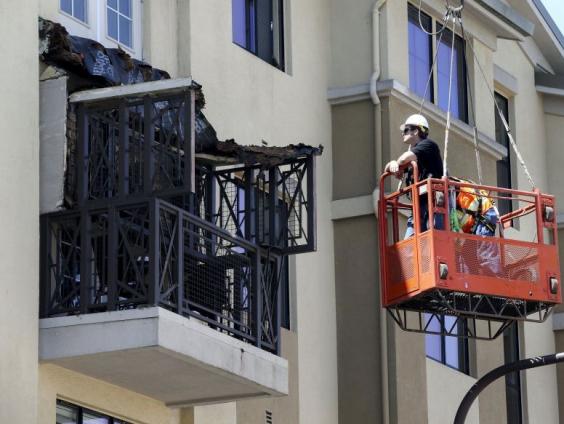 The dead have been identified as Irish citizens: Olivia Burke, Eoghan Culligan, Niccolai Schuster, Lorcan Miller and Eimear Walsh, and Irish-American citizen Ashley Donohoe.
Authorities have said that 13 people are understood to have been on the balcony at the time of the incident. Seven others are currently being treated in hospital for their injuries.
Reuse content