Plans for the future of worldwide jihad; constant calls to attack the US; warnings about the perfidy of Iran; concern about climate change; family matters – grooming a son for succession and love letters to one of his wives. These were the varied subjects of discourse of Osama bin Laden in the time leading up to his killing by US forces.
The 103 documents form the largest cache of correspondence of the al-Qaeda leader to be released so far, giving a glimpse into his life as was holed up in the Pakistani army's garrison town of Abbottabad. But what does it tell us about the man? Does it reveal an evil Svengali manipulating a terrorist empire to his dying day? Or a lonely man who was desperately trying to bask in past glories?
What comes over quite clearly is Bin Laden's obsession with America, the enemy which must be constantly attacked. To this end, he repeatedly instructed Islamist groups in various countries to desist from local operations, striking deals, if necessary, with their respective  states in order to focus their energies against America.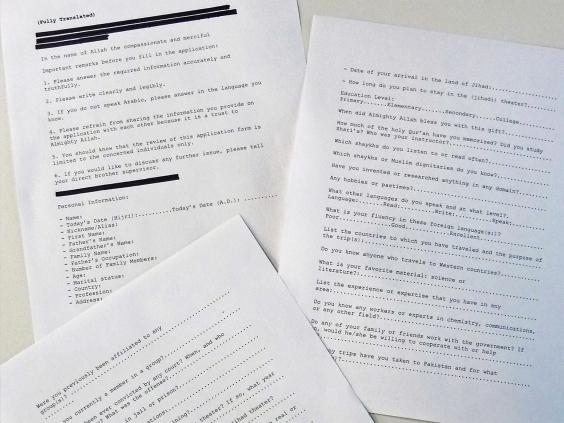 Thus, al-Qaeda in the Arabian Peninsula (Aqap) was told to organise a truce with the Yemeni government; similarly al-Qaeda in Pakistan sought the services of the Taliban for an arrangement with their paymasters in the Pakistani military and the secret police, the ISI. These and other attempts elsewhere failed. But Bin Laden's biggest failure lay in the inability to foresee the future direction of jihad.
"The focus should be on killing and fighting the American people and their representatives," he wrote in one letter. Al-Qaeda in the Islamic Maghreb (Aqim) was upbraided that it should stop "insisting on the formation of an Islamic state" and concentrate on targets such as the American embassies in Sierra Leone and Togo and American oil facilities.
  Isis had not been born at the time of this correspondence. The organisation, which broke away from al-Qaeda, has since carved out an "Islamic State" in Syria and Iraq, usurping al-Qaeda's place as the predominant terror network, receiving fealty from jihadists internationally, with a leader, Abu-Bakr al-Baghdadi, who had anointed himself Caliph, casting into the shade Bin Laden's successor, Ayman al-Zawahiri.

From Philippines to Nigeria, Somalia to Chechnya to Afghanistan, the aim of Islamist militant groups now is to establish their own Islamic states to be run according to their version of sharia. Members may carry out bombings and shootings in America and the West, but that is not their primary aim. The venom is directed as much, if not more, at those considered near enemies: the Shia, Christians, Jews, Yazidis and secularists.
Bin Laden's instruction to stop small-scale operations and focus on major spectaculars also largely fell on deaf ears. The aspiration for more 9/11s is still there, but it is the small cells and the "lone wolves" who have been effective in attacks outside the territories of the Islamic states.
Perhaps al-Qaeda under Bin Laden had become too corporate for modern-day jihadists. The questions in one application form asked: "Do you have hobbies? Have you been convicted of a crime? What objectives would you like to accomplish on your jihad path?" It goes on to ask: "Do you wish to execute a suicide operation? Who should be contact in case you become a martyr?"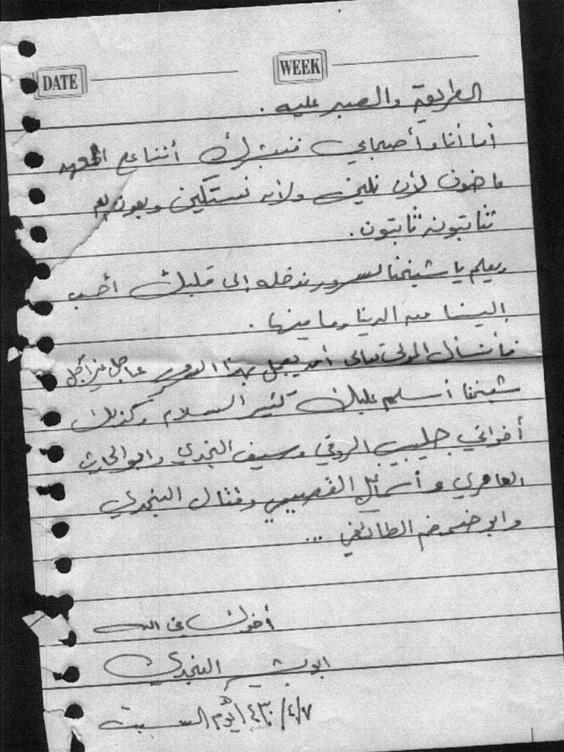 There was a similar lack of anticipation and understanding of seismic shifts taking place in the Muslim world from Bin Laden. He was taken aback by the Arab Spring, but then wanted his cohorts to seize the moment and create an Islamist caliphate. He believed what had happened was the result of the activities of al-Qaeda in Afghanistan, a total misinterpretation of the essentially democratic and pluralist nature of the uprising when it started: the sentiments of the young activists was diametrically opposed to the murderous extremism of Bin Laden's followers.
Conspiracy theories abound over Bin Laden's death. There is nothing in the letters to support the claim by the American journalist Seymour Hersch in The London Review of Books that the al-Qaeda leader had been a prisoner of Pakistan's ISI for several years. Nor does it shed any light on who and how many in the Pakistani security establishment knew of his whereabouts and protected him.
We are left with Bin Laden, the "green", worrying about water conservation: the family man worrying about the welfare of his four wives and 20 children.
In this batch there are letters which would be poignant in any setting. One was from his son, Hamza, who had been considered his successor. "My heart is sad from the long separation, I am yearning to meet you… My eyes still remember the last time I saw you under the olive tree and you gave each one of us Muslim prayer beads," wrote the son who had not seen his father since he was 13, eight years earlier.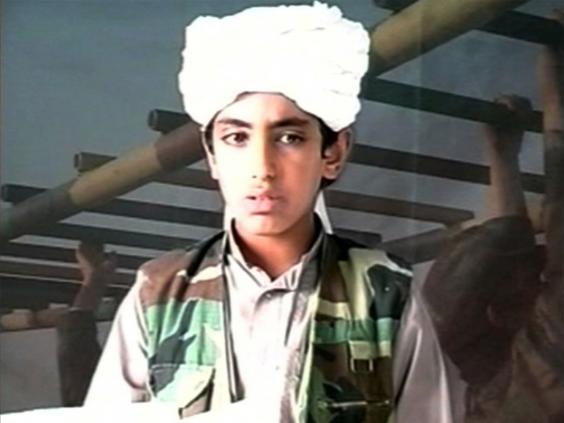 At the end there is the leader in exile worrying about security to the extent that he told one of his wives, Khairiah, who had visited a dentist in Tehran while under house arrest in Iran, that she would need to have the filling taken out before coming to Abbottabad because a tracking device could have been inserted.
At the end, ironically, it was one of Bin Laden's own instructions which led to his demise, if the US administration is to be believed. Convinced that all electronic communication can be tracked, he demanded that couriers ferry sensitive messages. It was one of these men, under surveillance, who led the US to the leader of al-Qaeda.
Reuse content