Governor Bobby Jindal of Louisiana, a son of Indian immigrants and a former Rhodes Scholar at Oxford University with a record of rigid social and fiscal conservatism, is set to declare himself a candidate for the White House in 2016. 
Two others who have long been regarded as likely candidates for the same Republican nomination – Chris Christie and Scott Walker, the governors respectively of New Jersey and Wisconsin – are also expected formally to declare in the next week or two.
All three will make the case that as serving chief executives of large states they are best equipped for the job, contrasting themselves with sitting US senators who are already in the race, including Senator Marco Rubio of Florida who is atop many polls alongside Jeb Bush. Although he is a former Florida governor, Mr Bush has been out of office for eight years.
Helping to clutter the race for the Republican nod – the field may grow to nearly 20 – is Donald Trump, who was boosted by a poll in New Hampshire, holder of the-first-in-the-nation primary contests, showing him in second place behind Mr Bush.
In a speech on Tuesday, he described Mr Bush as too weak to face down America's foes. "If Bush gets in, China will absolutely eat our lunch," he declared.
Once regarded a hot hope for the party because of his minority background – he is a convert from Hinduism to Catholicism – and his intellect, Mr Jindal has seen his star dim in recent years. He will struggle to win over Christian conservatives from already declared candidates from the right, including Senator Ted Cruz, former Senator Rick Santorum and the former Alabama Governor Mike Huckabee.
Governor Jindal will also try to differentiate himself as the candidate of ambitious ideas, touting for example his detailed alternative healthcare proposals designed to replace Obamacare, the insurance system of President Barack Obama despised by the right. He recently stated: "We need somebody who will go to (Washington) DC and rescue the American Dream from becoming the European nightmare."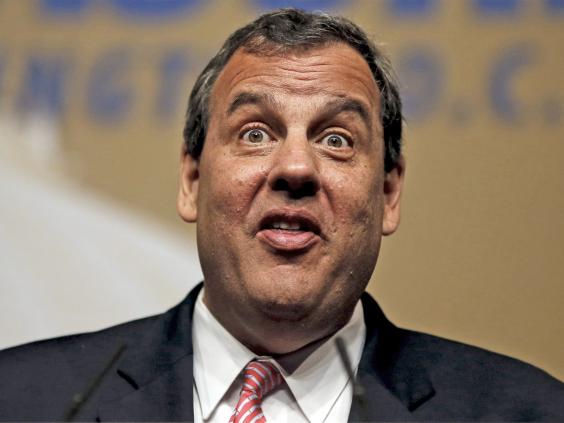 Messrs Walker and Christie have both also seen their prospects damaged since they first signalled an interest in running for the presidency. The latter has yet to recover from a scandal that blew up when members of his administration in New Jersey set about blocking traffic lanes across the George Washington Bridge to Manhattan to punish a local mayor for not supporting the governor's re-election.
Mr Walker remains a likely top-tier candidate, beloved by many grass-roots conservatives because of his evisceration of the union movement in his state. However, his latest attempt to further cut the state budget has triggered a revolt from some in his own party in the state legislature, who say he cares more about burnishing his credentials as a national candidate than about the economic well-being of Wisconsin.
For weeks, Mr Walker and his aides have said he would declare for president once the new budget for his state is settled. But with a deadline of 1 July now in serious doubt because of the unexpected push-back from many within his own party, he has since hinted he may jump in with or without a budget deal.
There are deep divisions about his proposed cuts to the state university system and about how to pay for necessary road and bridge repairs. He is refusing to raise taxes and wants to use bonds.
"The governor rolled out $1.3bn (£829m) in bonding," Scott Fitzgerald, the Senate majority leader in Wisconsin and a Republican, told the New York Times. "It's not been well received, is the best way to put it."
Reuse content