The man sentenced to death over the Boston Marathon bombing has demanded a fresh trial – claiming that social media and unrelenting publicity led to the guilty verdict he received.
Lawyers for Dzhokhar Tsarnaev filed the appeal late on Monday, claiming that blanket media coverage of the blast and its aftermath unfairly influenced the 12 jurors who found the 22-year-old guilty of carrying out the April 15 2013 attack.
Such appeals are common in high-profile trials, but the action by Tsarnaev's lawyers stands out because of its focus on the role of social media.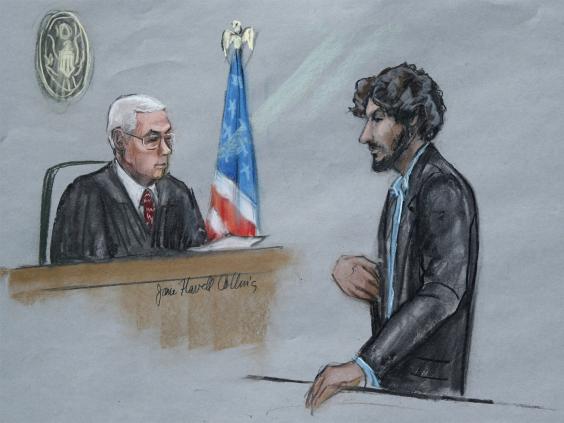 "This social media saturation would have been highly unlikely in a venue where jurors' social networks - that is to say, their friends, families, and acquaintances - were not themselves so immersed in the fury of the Marathon bombing," the lawyers write.
The publicly available version of the young man's 39-page is heavily redacted, according to a report in the Boston Herald.
But in addition to its reference to social media, it mentions coverage of his family coming over from Russia for the trial, stories about fund-raisers in memory of the youngest bombing victim and the mayor's call for a "One Day Boston" every April 15.
It adds: "Put simply, prejudicial media coverage, events, and environment saturated greater Boston, including the social networks of actual jurors, and made it an improper venue for the trial of this case."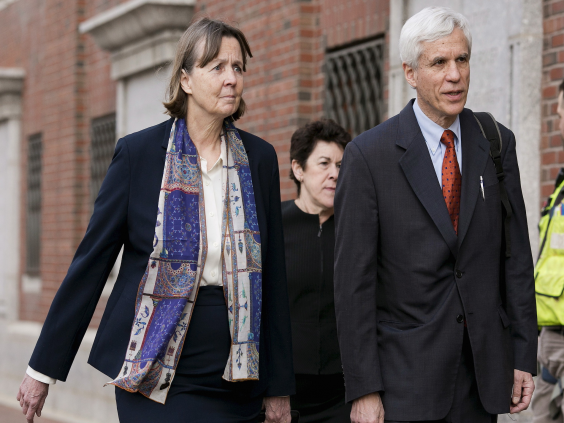 Tsarnaev was found guilty in May of 30 counts, 17 of which carried the death penalty, over the attack that killed three people and injured 264, many of them seriously.
The appeal filed with the US District Court in Boston adds: "A new trial in a different venue is required due to continuous and unrelenting publicity combined with pervasive connections between jurors and the events surrounding the Boston Marathon bombing that precluded impartial adjudication in both appearance and fact."
The arguments, accompanying a July motion requesting a new trial, echoed the lawyers arguments before the trial that media coverage had been too intense to permit a fair trial. Federal judges repeatedly rejected those arguments, Reuters reported.
Tsarnaev was the younger of a pair of brothers who planted two homemade pressure-cooker bombs at the race's crowded finish line and three days later shot dead a university police officer as they prepared to flee Boston.
The older brother, 26-year-old Tamerlan, died following a gunfight with police.
The surviving brother's lawyers never denied his guilt during the trial and focused their efforts on sparing him a death sentence. In June, when a judge formally handed down that sentence, Tsarnaev apologised to the court for his actions.
"I am sorry for the lives I have taken," he said. "In case there is any doubt, I am guilty of this attack, along with my brother."
Tsarnaev is currently being held at a facility in Florence, Colorado, home to the so-called Supermax unit that houses high-profile prisoners, including Oklahoma City bomber accomplice Terry Nichols, underwear bomber Umar Farouk Abdulmutallab and Unabomber Ted Kaczynski.
Reuse content