Images of Cecil the lion and a number of the world's most endangered animals were projected on to the side of the Empire State Building in what has been billed as a first-of-its-kind live video projection.
The event was part of a project aimed to raise awareness for animals which are on the verge of extinction.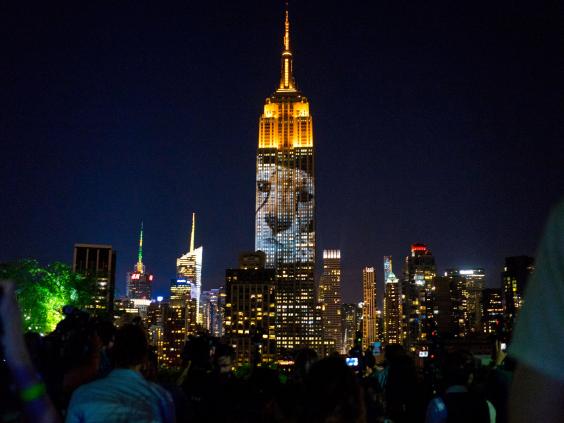 The project, created by film maker Louie Psihoyos who won an Oscar for his feature-length documentary "The Cove", displayed a looping reel of colourful images of the endangered animals over a 33-floor span of the southern face of the Empire State Building.
160 species were shown in the display including a snow leopard, a bald eagle and a golden lion tamarin. 
Cecil, the lion that was shot and killed by a U.S dentist during an allegedly illegal hunt in Zimbabwe in July, was one of the animals displayed on the landmark building as part of the show.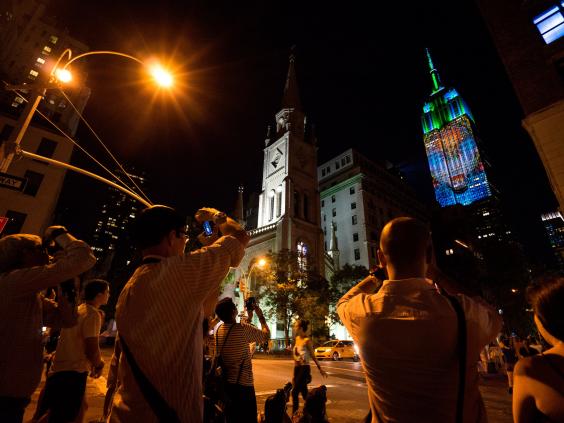 According to NBC New York Psihoyos said at the event: "There's only 3,500 wild male lions out there. The gun lobby keeps them from being on the list but they are endangered."
"Cecil — I mean what a — at least there are other lions left. I've photographed some species where it's the last male of a species, like the Rabbs' Fringe-limbed tree frog."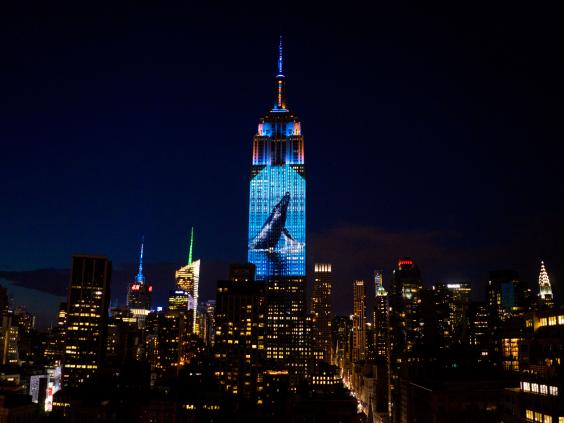 40 projectors were used to shine the images on to the skyscraper which stands at 150ft tall.
According to reports the song "One Candle" was played as the projections beamed down on midtown New York.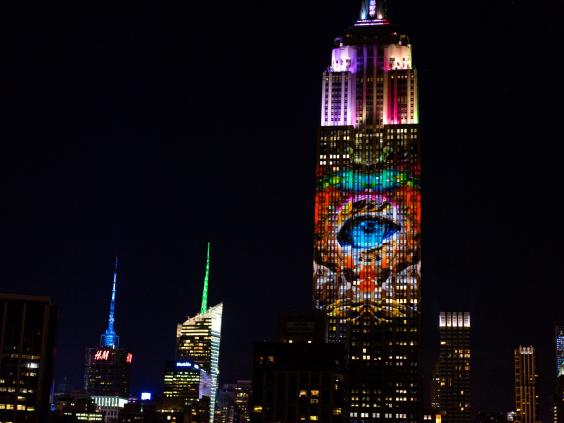 The event was organised as part of a promotion for a new Discovery Channel documentary, Racing Extinction, which will be televised in December.
Additional reporting by Associated Press
Reuse content