The Al-Azhar University in Egypt, a celebrated centre of Islamic education and scholarship, has added its voice to those condemning the shooting of three Muslim students in North Carolina.
"Al-Azhar expresses its deep shock and concern at this cowardly terrorist act, which indicates that terrorism has no nationality or religion," said a statement issued by the 1,000-year-old seat of religious learning, according to Reuters.
This week's shooting of the three Chapel Hill students - newlyweds Deah Shaddy Barakat, 23 and 21-year Yusor Mohammad, and Ms Mohammad's sister, Razan Mohammad  - has sparked outcry that has reached around the world.
The father of the two women who were killed has claimed they lost their lives in a racially motivated hate crime. Police have said that while they investigating this as one of several possible motives, their initial inquiries have suggested the killing was somehow related to a parking dispute.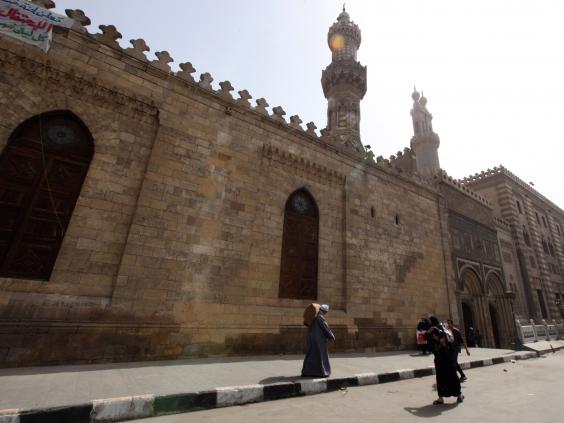 A number of commentators have claimed the killing received modest media coverage, especially compared to incidents such as the blanket coverage of the attack on the Paris offices of Charlie Hebdo, because the victims were Muslims.
On Wednesday, the students' 46-year-old neighbour, Craig Stephen, a full-time paralegal student from Chapel Hill, was charged with murder.
The Egyptian university, located in Cairo, urged US authorities to bring the perpetrators to justice "in order to prevent its recurrence which may lead to widening the gap between the east and the west".
Reuse content