Police in Chicago are involved in a grisly task after the head and other body parts of a young child were discovered in a lagoon.
A search was launched at Garfield Park after someone reported seeing an object floating in the water at the lake on Saturday afternoon.
Detectives discovered the badly decomposed remains, which also included hands and feet, as investigators searched through the waist-high water over the weekend.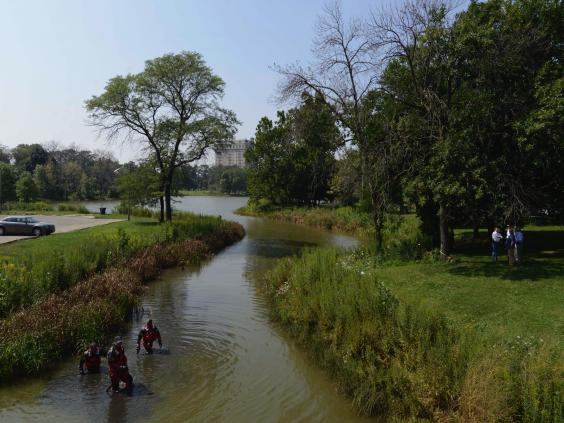 Police said on Sunday that officers had found additional body parts, but did not release any further details. The Chicago Sun Times reported that a child's head had been found.
A 20lb weight was also found nearby, authorities said.
Jason Ervin, alderman for the district, said investigators had told him the victim was likely aged between two and four and said there was no indication the remains were from more than one child.
He said: "It is unthinkable that someone would dismember a child and throw them into the lagoon."
Anthony Guglielmi, a spokesman for Chicago Police Department, said the child's identity has not been determined. He said detectives were going through Chicago area missing persons cases in search for clues.
He added: "We'll go on for as long as it takes until we comb every inch of that lake.
"We'll go as far as draining the entire lagoon if it's necessary."
Reuse content