Chile looks set to decriminalise cannabis after the country approved a bill to allow its people to grow small amounts of marijuana for medical purposes.
The public gallery in the lower house of congress erupted into cheers and applause as 68 members – compared with 39 – voted for the bill.
The announcement has been praised as being a 'big step forward' in the usually socially conservative country's stance on drugs.
Until now, planting, selling or transporting marijuana in Chile has been a punishable offence which could have resulted in up to 15 years imprisonment.
Now, Chileans will be able to able to grow six plants at home, allowing the possession of up to 10 grams (0.35 ounce).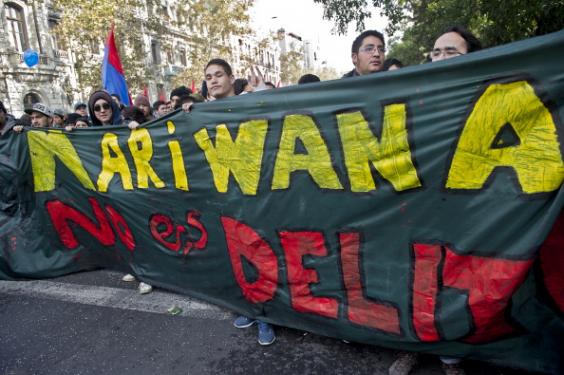 Those who voted against the bill on Tuesday criticised the outcome, saying it would only encourage the use of drugs throughout the county – particularly among younger people and students.
If this new bill passes before a health commission and then the Senate, it will also decriminalise recreational use.
Communist lawmaker, Karol Cariola, who is a part of President Michelle Bachelet's leftist coalition, spoke with the press after the vote and said it was important for the country.
Calling it "a historic day for medicinal users," she added the vote was for those "who wish to stop being persecuted and be able to access a medicine that they can grow in their gardens."
So far, on a worldwide scale, Uruguay became the first country in 2013 to create a legal marijuana market and Jamaica followed suit this year too by decriminalising personal use of the drug.
In America, more than 20 states have also relaxed their laws on marijuana being used for personal and medicinal purposes.
Reuse content