The controversial rancher Cliven Bundy, the father of the jailed militia leader whose followers have occupied a federal wildlife refuge in eastern Oregon more more than a month, has been detained by the FBI
Mr Bundy was arrested by agents in Portland, Oregon, late on Wednesday as he stepped off a flight from Las Vegas.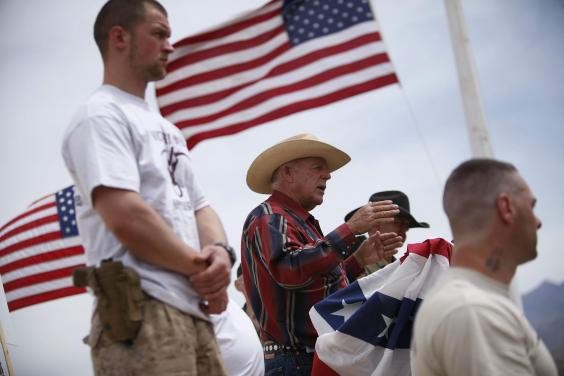 Mr Bundy's arrest was confirmed on the website of the Multnomah County Sheriff's Office, which said he had been booked in to the Multnomah County Detention Centre shortly before 11pm local time, according to the Associated Press.
The FBI also confirmed Cliven Bundy's arrest but declined to provide a reason or other details, saying further information would be released by prosecutors.
The Oregonian newspaper reported that Mr Bundy faces charges related to the 2014 standoff between federal agents and militia members on his Nevada ranch. The charges include conspiracy to interfere with a federal officer, the same charge lodged against two of Bundy's sons, Ammon and Ryan, for their role in the ongoing standoff at the Malheur National Wildlife Refuge.
The four remaining holdouts occupying the refuge said earlier on  Wednesday that they would turn themselves in Thursday morning.
More follows...