Of all the things Natalie Heimel and Edward Mallue may have had cause to be nervous about ahead of their wedding day, the golfing plans of President Barack Obama were unlikely to have been among them.
But the couple found themselves having to relocate the reception for their wedding because the venue was too close to the Hawaii golf course where the president was set to play. The president has been on holiday with his family.
"It was emotional, especially for her," Jamie McCarthy, the groom's sister, told Bloomberg News. "She's the bride and in less than 24 hours they had to change everything they had planned."
The wedding of the couple, who are both captains in the army, was due to be held on Sunday at a specific spot on the Kaneohe Klipper Golf Course at Marine Corps Base Hawaii, on Oʻahu, the third largest of the Hawaiian islands.
But that was where Mr Obama was due to play golf. Officials at the club said they always warn people who book facilities that plans may have to be changed at the last minute if the president is in town. They said they found an "even prettier" location on the grounds of the facility for the wedding, which then went ahead.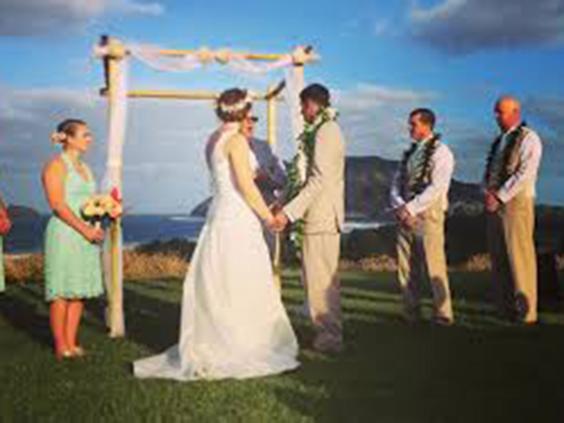 After he became aware through the media of the trouble he had caused the couple, Mr Obama, a keen but not overly skilled golfer, telephoned them to apologise. They in turn invited him to attend the wedding, though he declined.
Guests at the wedding posted pictures on Instagram with the hashtag #thanksobama14.
Reuse content