David Conley, who has been charged with capital murder over the death of his ex-partner, her husband and her six children including his own son, is believed to have calmly admitted to killing the mother of his child in a phone call to the victim's brother.
Conley, 48, allegedly handcuffed and shot dead the eight victims in Houston, Texas, on Saturday night. Some had been shot multiple times, according to police.
The victims have been identified as Dewayne Jackson, 50, his wife Valeria Jackson, 40, and children Nathaniel, 13, Dewayne, 10, Honesty, 11, Caleb, 9, Trinity, 7, and Jonah, 6.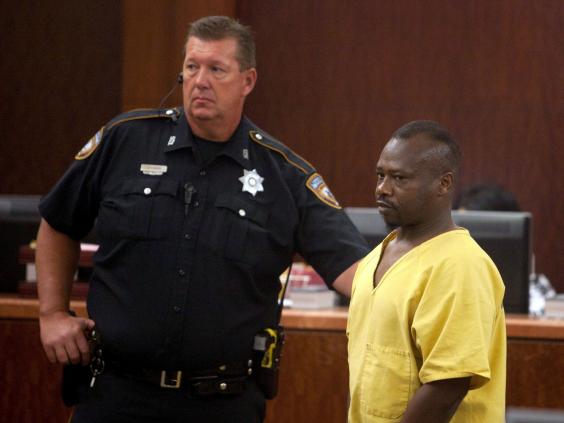 Earle Yanske, brother of Valerie Jackson, told the Houston Chronicle he had been trying to contact Conley on Saturday after discovering the man had travelled to his sister's house and was armed.
Conley later called Mr Yanske - who had already called police in Houston - and asked them to go to his sister's house.
Mr Yanske said he asked Conley: "Did you kill my sister?," to which he claims Conley allegedly replied, "Yes I did."
Mr Yanske said the response was "like me asking if he went to the grocery store and he said, 'Yeah'".
"There was totally no emotion in his voice," he said.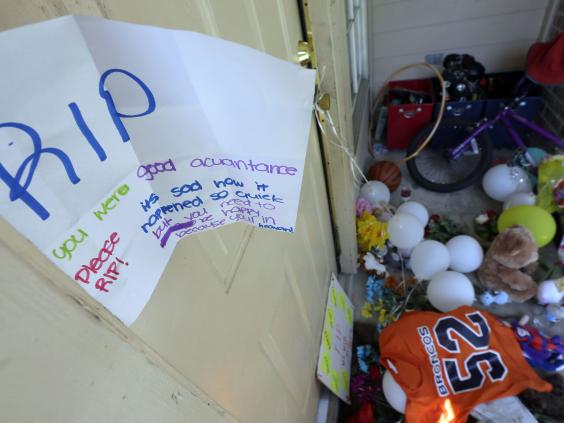 Conley, who is being held in jail, did not appear at a court hearing on Sunday when an arrest affidavit was read.
"We do not - cannot - fully comprehend the motivation of an individual that would take the lives of so many innocent people. Especially the lives of the young ones," said Chief Deputy Tim Cannon.
"The killer's motives appear to be related to a dispute with Valerie, who was his former domestic partner."
Additional reporting by PA
Reuse content