A dog that was so depressed it would not even turn around to look at prospective owners has been saved from being put to sleep by a Facebook campaign.
Chelsea, a one-year-old pit bull, was due to be euthanized by the San Bernardino shelter in California on Thursday, until Save SBC Shelter Pups shared a picture of her sat huddled in a corner of her kennel, looking glum.
The group, established to highlight animals from the San Bernardino City Animal Control in immediate need, captioned the picture of the dog with: "Not a great picture? Imagine how she feels ;( Pit Bull scared out of her mind here, this breaks my heart, she's a really sweet dog, who does this?"
Melinda York-Rinehart also posted a video of dejected Chelsea shaking and refusing to look out of her cage, before turning and hiding in the corner.
News of her plight quickly spread across the internet, with many describing the pictures as "heart-breaking". One Reddit user said the shelter had explained she had behavioural problems and had lashed out at staff.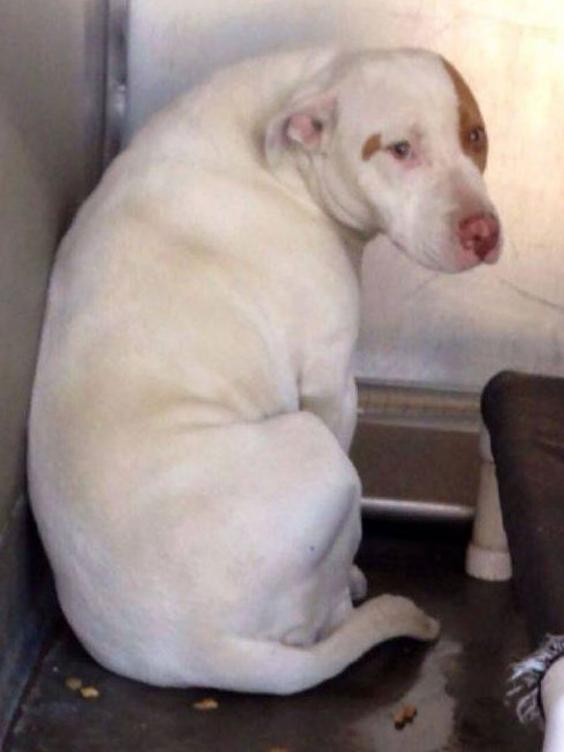 Despite this, Save SBC say Chelsea has been inundated with offers from dog-lovers looking to adopt her, and will be re-homed.
Save SBC said: "Thank you all for your help, Chelsea will be fine! Not available till February 13 and a lot of great people willing to help , much appreciated!"
Reuse content