A dog stood guard for her trapped canine companion for a week in what has been called "a true and humbling example of the power of love".
Tillie and Phoebe were missing for a week on Vashon Island in Washington before volunteers from the Vashon Island Pet Protectors (VIPP) went to their rescue.
The not-for-profit animal welfare group was alerted of their suspected whereabouts by a member of the public.
Writing on its Facebook page, VIPP said: "We received a call from a community member reporting that for the past few days a 'reddish' dog had been coming up to them when they were out on their property and then promptly heading back into a ravine.
"With a bit of a needle-in-the-haystack hope, we made our way into the ravine and after a bit of searching, finally heard that sweet sound we had been waiting for all week."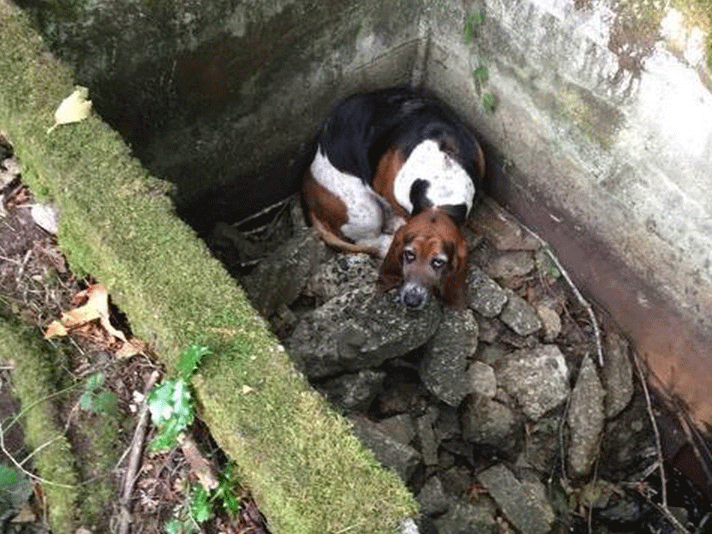 The volunteers headed to woods where they called out Tillie's name and were delighted by the one-woof response they received. 
They then found Tillie sitting - in a show of solidarity - above a cistern, inside which Phoebe was trapped, perched on a piece of concrete which had kept her out of the water on the other side.
"For nearly a week Tillie stayed by her side with the exception of a few minutes each day when she went for help… A true and humbling example of the power of love," VIPP said.
Reuse content