A former climate change adviser to Donald Trump has said the US President will pull America out of the landmark Paris agreement and an executive order on the issue could come within "days".
Myron Ebell, who took charge of Mr Trump's Environmental Protection Agency (EPA) transition team, said the President was determined to undo policies pushed by Barack Obama to restrict greenhouse gas emissions.
He said the US would "clearly change its course on climate policy" under the new administration and claimed Mr Trump was "pretty clear that the problem or the crisis has been overblown and overstated".
"I expect Donald Trump to be very assiduous in keeping his promises, despite all of the flack he is going to get from his opponents," he told a briefing in London.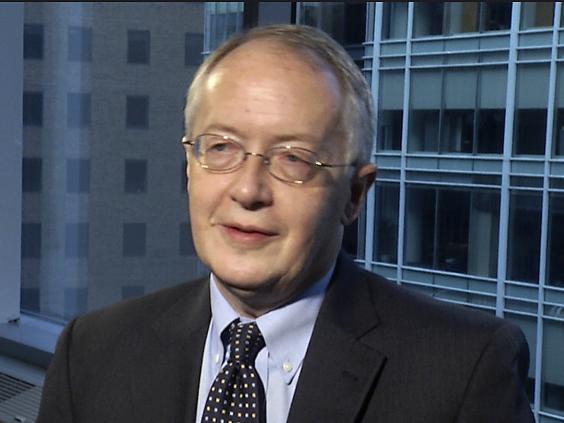 "He could do it by executive order tomorrow, or he could wait and do it as part of a larger package. There are multiple ways and I have no idea of the timing."
Mr Ebell, a long-standing climate sceptic, was employed by the Trump team last September to review the EPA and worked for the Republican billionaire until his inauguration on 20 January.
Mr Trump, who has previously called climate change a hoax invented by the Chinese, promised a raft of policies during his campaign including to undo Obama's climate action plan and defund UN climate change work. 
The Paris agreement, successor to the Kyoto Protocols, aims to "stabilise greenhouse gas concentrations in the atmosphere at a level that would prevent dangerous anthropogenic interference with the climate system".
In November, two weeks after his election victory, Mr Trump said he had an "open mind" on the climate deal, which was drafted at the end of 2015 and signed on the 22 April 2016.
The agreement has 194 signatories, including the US.
Mr Ebell, who has criticised the "alarmist agenda" of the climate change lobby, said any efforts by Mr Trump's new Secretary of State to keep the US in the Paris deal would be futile. 
Rex Tillerson, a former ExxonMobil chief executive, acknowledged the existence of climate change during his recent Senate hearing.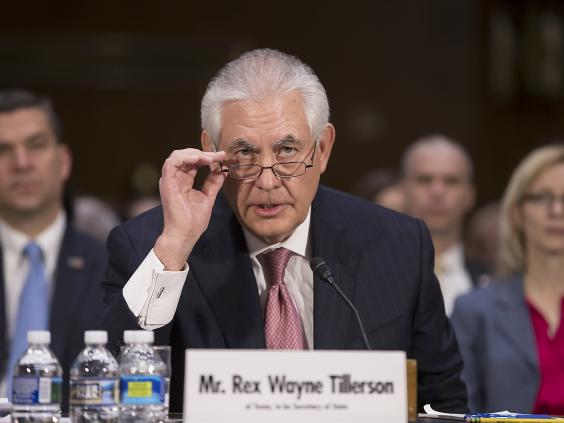 Asked about the Paris deal, he said: "I think it's 190 countries have signed on. We're better served by being at that table than by leaving that table."
However, speaking on Monday afternoon at an event hosted by the Global Warming Policy Foundation, which itself is accused of denying the damaging impact of climate change, Mr Ebell responded: "His [Mr Trump's] mandate is pretty clear, and he knows who he got it from. If Rex Tillerson disagrees with the President, who is going to win that debate?
"Well I don't know but the President was elected and Rex Tillerson was appointed by the President, so I would guess that the President would be the odds-on favourite to win any disagreement over climate policy."
Mr Ebell's assertion appears to contradict Mr Trump's approach to other policy areas - specifically torture - where the President has said the final say will be given to his cabinet picks, notably the secretary of defence James Mattis.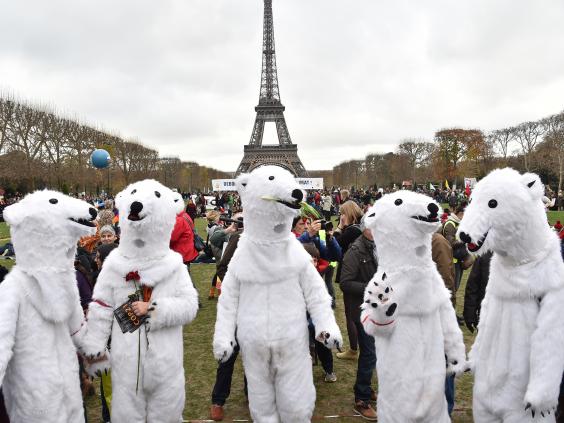 Asked last year about the link between humans and climate change, Mr Trump said there was "some connectivity. Some, something. It depends on how much".
The New York property tycoon has also said he would look "very closely" at whether to remain a signatory of the Paris agreement.
Friends of the Earth's director of campaigns, Simon Rayner, said pulling the US out of the Paris climate treaty "would be an act of utter contempt from Donald Trump towards the international community.
"Climate change is one of the biggest challenges the whole planet faces – and one the U.S must play its fair share in tackling.
"The warning lights are flashing: Theresa May must urgently stand up to Donald Trump and an environment and political agenda that is already causing huge harm."
Mr Ebell admitted he had not met Mr Trump and said he was appointed last August by a former member of his inner circle, New Jersey Governor Chris Christie.
The self-described "enemy of climate change alarmism", who disputes the negative impact of carbon dioxide on the environment, added: "There hasn't been much warming for the last 20 years, or statistically no warming for the last 20 years, but it is going to happen because we keep pumping more carbon dioxide into the atmosphere.
10 photographs to show to anyone who doesn't believe in climate change
10 photographs to show to anyone who doesn't believe in climate change
1/10

A group of emperor penguins face a crack in the sea ice, near McMurdo Station, Antarctica

Kira Morris

2/10

Amid a flood in Islampur, Jamalpur, Bangladesh, a woman on a raft searches for somewhere dry to take shelter. Bangladesh is one of the most vulnerable places in the world to sea level rise, which is expected to make tens of millions of people homeless by 2050.

Probal Rashid

3/10

Hanna Petursdottir examines a cave inside the Svinafellsjokull glacier in Iceland, which she said had been growing rapidly. Since 2000, the size of glaciers on Iceland has reduced by 12 per cent.

Tom Schifanella

4/10

Floods destroyed eight bridges and ruined crops such as wheat, maize and peas in the Karimabad valley in northern Pakistan, a mountainous region with many glaciers. In many parts of the world, glaciers have been in retreat, creating dangerously large lakes that can cause devastating flooding when the banks break. Climate change can also increase rainfall in some areas, while bringing drought to others.

Hira Ali

5/10

Smoke – filled with the carbon that is driving climate change – drifts across a field in Colombia.

Sandra Rondon

6/10

A river once flowed along the depression in the dry earth of this part of Bangladesh, but it has disappeared amid rising temperatures.

Abrar Hossain

7/10

Sindh province in Pakistan has experienced a grim mix of two consequences of climate change. "Because of climate change either we have floods or not enough water to irrigate our crop and feed our animals," says the photographer. "Picture clearly indicates that the extreme drought makes wide cracks in clay. Crops are very difficult to grow."

Rizwan Dharejo

8/10

A shepherd moves his herd as he looks for green pasture near the village of Sirohi in Rajasthan, northern India. The region has been badly affected by heatwaves and drought, making local people nervous about further predicted increases in temperature.

Riddhima Singh Bhati

9/10

A factory in China is shrouded by a haze of air pollution. The World Health Organisation has warned such pollution, much of which is from the fossil fuels that cause climate change, is a "public health emergency".

Leung Ka Wa

10/10

Water levels in reservoirs, like this one in Gers, France, have been getting perilously low in areas across the world affected by drought, forcing authorities to introduce water restrictions.

Mahtuf Ikhsan
"Since 1996, that is the year before the Kyoto Protocol was negotiated, over 30 per cent of greenhouse gas emissions since the era of fossil fuels began in around 1750 have been emitted. Now, if we were going to have some warming, it should have started.
"The fact is that the sensitivity to carbon dioxide, the sensitivity to the climate, has been vastly exaggerated. 
"In all of this discussion of the impacts of global warming, the benefits of higher carbon dioxide levels and of warming...are completely minimised by the alarmist community."
Jonathan Bartley, co-leader of the UK Green Party, said a US withdrawal would be a "bitter blow to the fight to save our planet," but added: "The momentum we have gathered is unstoppable, and the Paris Agreement will continue in strength with or without Donald Trump."