According to a 1990 Vanity Fair interview, Ivana Trump once told her lawyer Michael Kennedy that her husband, real-estate mogul Donald Trump, now a leading Republican presidential candidate, kept a book of Hitler's speeches near his bed.
"Last April, perhaps in a surge of Czech nationalism, Ivana Trump told her lawyer Michael Kennedy that from time to time her husband reads a book of Hitler's collected speeches, My New Order, which he keeps in a cabinet by his bed ... Hitler's speeches, from his earliest days up through the Phony War of 1939, reveal his extraordinary ability as a master propagandist," Marie Brenner wrote.
Hitler was one of history's most prolific orators, building a genocidal Nazi regime with speeches that bewitched audiences.
"He learned how to become a charismatic speaker, and people, for whatever reason, became enamored with him," Professor Bruce Loebs, who has taught a class called the Rhetoric of Hitler and Churchill for the past 46 years at Idaho State University, told Business Insider earlier this year.
"People were most willing to follow him, because he seemed to have the right answers in a time of enormous economic upheaval."
When Brenner asked Trump about how he came to possess Hitler's speeches, "Trump hesitated" and then said, "Who told you that?"
"I don't remember," Brenner reportedly replied.
Trump then recalled, "Actually, it was my friend Marty Davis from Paramount who gave me a copy of 'Mein Kampf,' and he's a Jew."
Brenner added that Davis did acknowledge that he gave Trump a book about Hitler.
"But it was 'My New Order,' Hitler's speeches, not 'Mein Kampf,'" Davis reportedly said. "I thought he would find it interesting. I am his friend, but I'm not Jewish."
Donald Trump's most controversial quotes
Donald Trump's most controversial quotes
1/14 On Isis:

"Some of the candidates, they went in and didn't know the air conditioner didn't work and sweated like dogs, and they didn't know the room was too big because they didn't have anybody there. How are they going to beat ISIS?"

Getty

2/14 On immigration:

"I will build a great wall — and nobody builds walls better than me, believe me —and I'll build them very inexpensively. I will build a great, great wall on our southern border, and I will make Mexico pay for that wall. Mark my words."

Reuters

3/14 On Free Trade:

"Free trade is terrible. Free trade can be wonderful if you have smart people. But we have stupid people."

PAUL J. RICHARDS | AFP | Getty Images

4/14 On Mexicans:

"When Mexico sends its people, they're not sending their best. They're sending people that have lots of problems. They're bringing drugs. They're bringing crime. They're rapists."

Getty

5/14 On China:

"I just sold an apartment for $15 million to somebody from China. Am I supposed to dislike them?... I love China. The biggest bank in the world is from China. You know where their United States headquarters is located? In this building, in Trump Tower."

Getty Images

6/14 On work:

"If you're interested in 'balancing' work and pleasure, stop trying to balance them. Instead make your work more pleasurable."

AP

7/14 On success:

"What separates the winners from the losers is how a person reacts to each new twist of fate."

8/14 On life:

"Everything in life is luck."

AFP

9/14 On ambition:

"You have to think anyway, so why not think big?"

Getty Images

10/14 On his opponents:

"Bush is totally in favour of Common Core. I don't see how he can possibly get the nomination. He's weak on immigration. He's in favour of Common Core. How the hell can you vote for this guy? You just can't do it."

Reuters

11/14 On Obamacare:

"You have to be hit by a tractor, literally, a tractor, to use it, because the deductibles are so high. It's virtually useless. And remember the $5 billion web site?... I have so many web sites, I have them all over the place. I hire people, they do a web site. It costs me $3."

Getty Images

12/14 On Barack Obama:

"Obama is going to be out playing golf. He might be on one of my courses. I would invite him. I have the best courses in the world. I have one right next to the White House."

PA

13/14 On himself:

"Love him or hate him, Trump is a man who is certain about what he wants and sets out to get it, no holds barred. Women find his power almost as much of a turn-on as his money."

Getty Images

14/14 On America:

"The American Dream is dead. But if I get elected president I will bring it back bigger and better and stronger than ever before and we will make America great again."

GETTY
After Trump and Brenner changed topics, Trump returned to the subject and reportedly said, "If, I had these speeches, and I am not saying that I do, I would never read them."
In the Vanity Fair article, Ivana Trump told a friend that her husband's cousin, John Walter "clicks his heels and says, 'Heil Hitler," when visiting Trump's office.
Here's the entire Vanity Fair interview.
Read more: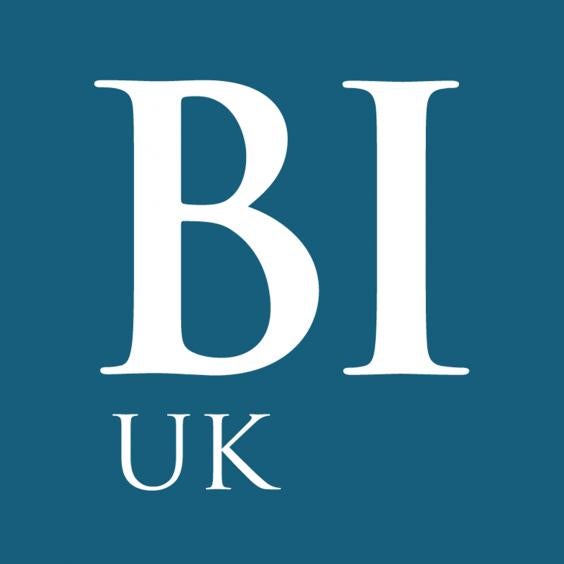 • One of the world's biggest miners is about to cut two-thirds of its workforce
• There may be an even bigger threat after ISIS is defeated
• Get ready for rocketing house prices — UK housing supply just hit a record low
Read the original article on Business Insider UK. © 2015. Follow Business Insider UK on Twitter.
Reuse content