A man is a dead after he was shot by a police helicopter, following a high speed car-chase the wrong way down a motorway.
The driver was a suspect of a robbery, who police began to pursue on Friday in Devore, California.
Police said he then drove at speeds of up to 100mph, driving through residential areas before moving onto the Interstate 215 freeway through San Bernardino, which is east of Los Angeles.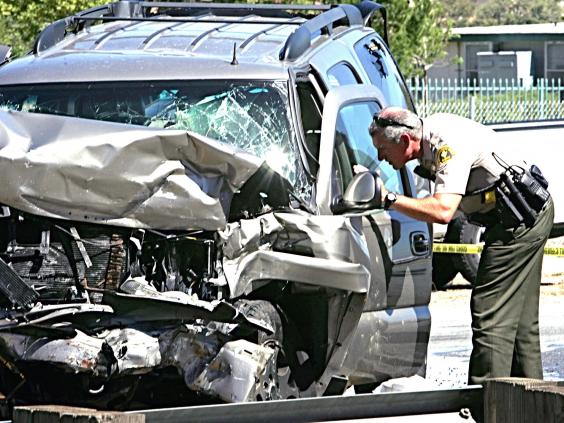 A sheriff's deputy reportedly shot the suspect five times from the helicopter once he started driving southbound on northbound lanes.
After being fired at, the driver jumped from the Chevrolet Yukon which then carried on driverless, crashing into an SUV.
Three people in the SUV: a man, his wife and a 13-year old boy have been taken to hospital with injuries. According to ABC news, the female is still in hospital.
Police said it was unclear whether the suspect, who died at the side of the road, died as a result of gunshot wounds or from leaping out of the vehicle.
Deputy Olivia Bozek said: "It's a public safety issue. Once he starts going the wrong way, obviously he doesn't care about passengers or pedestrians or other cars that are around."
Reuse content