An emotional Facebook plea has led to a mother being reunited with her newborn baby girl, after she was abducted from a hospital in Canada.
Melissa McMahon's infant Victoria was barely a day old when she was snatched from a hospital in Trois-Rivieres, Quebec, on Monday, by a woman pretending to be a nurse conducting routine tests.
The alarm was raised within minutes of her disappearance and an appeal was launched across social media to raise awareness of the incident. The appeal included a CCTV photo of the suspect and details of her car.
The post was seen on Facebook by Melizanne Bergeron, who in turn shared it with Charlene Plante. Ms Plante was shocked to find the woman everyone was searching for was actually her neighbour and decided to drive to the woman's house with Ms Bergeron and two other friends, CTV reported.
When they arrived and realised someone was home, Ms Plante and her friends contacted police, who broke down the door and found the baby unharmed inside the property, three hours after she had been abducted.
Ms Bergeron described the moment an officer emerged with the baby as unforgettable. "Thirty seconds after the baby was in the hands of the police … it was the best moment in my life. We were crying," she said.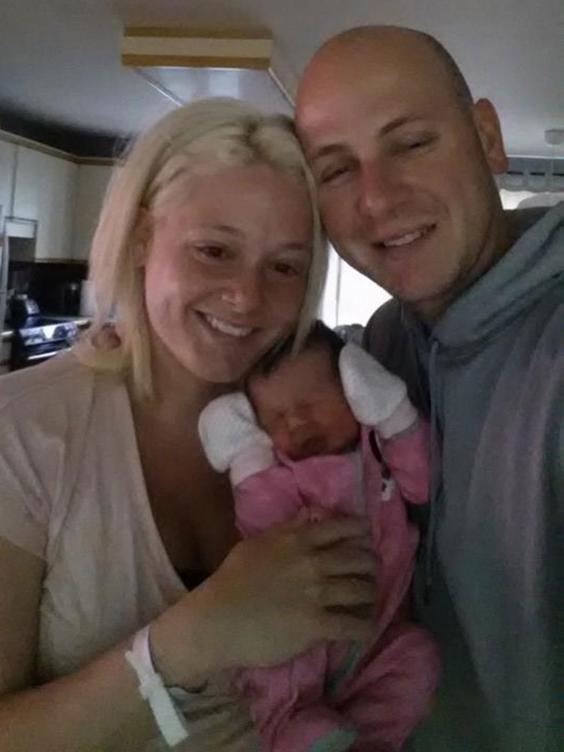 The suspect, who has not been identified but is believed to be 21-years-old, was arrested.
Ms McMahon later took to Facebook to express her gratitude: "Every click, every share made the difference. Four marvellous people, whom we had the chance to meet, identified this woman thanks to Facebook... We felt a huge amount of support from the public. This victory is for you, too!!!"
Reuse content