The Justice Department has announced they will pursue a civil rights investigation into the fatal police shooting of an unarmed teen.
Seneca Police Officer Mark Tiller fatally shot 19-year-old Zachary Hammond on 26 July in a Hardee's fast food restaurant parking lot in Seneca, South Carolina.
"I hope it shows some answers to what happened that night," Paul Hammond, the teen's father, said in a news conference on Wednesday night. "We need some kind of closure."
The family previously urged the FBI to join the investigation and for authorities to release dashcam video in the case. On Tuesday, attorneys Eric Bland and Ronald Richter Jr issued a statement on behalf of the Hammond family.
"The issues that surround the death of Zachary Hammond are issues of national significance. While many other recent events have involved white on black police shootings, police brutality and the excessive use of force are race neutral issues," the statement read.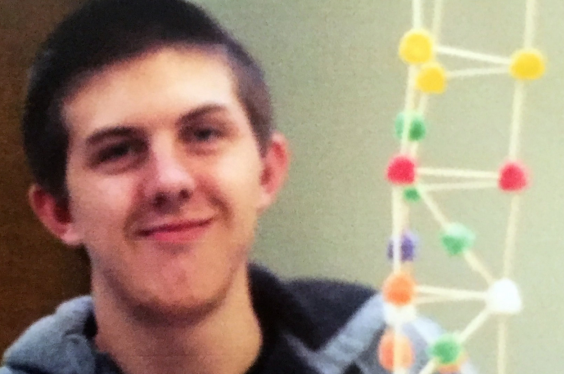 Seneca Police Chief John Covington recently said that the 32-year-old officer was attempting to arrest the teen and his passenger for a drug bust. The passenger, 23-year-old Tori Morton, was believed to have marijuana on her person, the Washington Post reported.
Chief Covington said that the teen reversed his Honda Civic and "drove directly" toward the officer attempting to strike him, when the officer fired two shots in self-defense.
However, the family requested a private autopsy, which found that the teen was shot twice, once from behind and once on the left side of his chest.
"It is clearly, clearly from the back," Mr Bland told Greenville Online. "It is physically impossible for him to be trying to flee or run over the officer that shot him."
However the Chief Covington stood by his officer's account, saying that the teen was not "shot from behind."
The family has questioned why their has been a lack of outrage and why activists have not spoken out against the police killing, however, activists who frequently speak out against the fatal shootings of unarmed blacks have expressed outrage on social media.
But seriously though, why isn't there mainstream media coverage of the killing of #ZacharyHammond? & where'd the #AllLivesMatter folks go?

— deray mckesson (@deray) August 6, 2015
#ZacharyHammond isn't going to get the outrage he deserves because it would force folks to admit their consistent defense of police is wrong

— jamilah (@JamilahLemieux) August 3, 2015
#ZacharyHammond should have us white folks rallying to abolish police systems, abolish the Drug War, end Mass Incarceration. But we aren't.

— Bacchus (@theonlybacchus) August 6, 2015
The FBI's Columbia field office and US Attorney will investigate the shooting alongside the South Carolina Law Enforcement Division. Investigators have reportedly said that dashcam video of the incident does exist and may be released when the investigation is completed.
Reuse content