The guardians of Woodlawn Cemetery in the Bronx are reaching out to those who can think of nothing better than making their final resting place one shared by the likes of Miles Davis, Duke Ellington and Celia Cruz.
On its 150th birthday, the cemetery, a national landmark in the US, is making quite the fanfare of the concentration amid its lawns and quiet avenues of deceased American jazz greats, some of whom journeyed here from the clubs of nearby Harlem.
Woodlawn, at the very end of the subway tracks at New York City's northern edge, already has a special appeal, its groves of grand trees and stately mausoleums a reflection of the elevated status of many already buried here. Pulitzer, Woolworth, Vanderbilt and Clark are among the notables with their names carved onto the plinths of granite piles designed by the likes of Edwin Lutyens and McKim, Meade and White.
The events in honour of the cemetery's birthday are in part a cultural celebration. In June, it hosted a first-ever, open-air jazz concert featuring trumpeter Wynton Marsalis, which drew nearly 2,000 fans.
It is also, however, a marketing event, concedes David Ison, the cemetery's executive director, who says that of the nearly 400 acres Woodlawn currently occupies – half the size of Central Park – about 30 are still up for grabs. And he has no doubt that some of those interested in buying space ahead of time, as it were, will be lovers of jazz who are anxious to spend eternity near to the legends they have loved in life.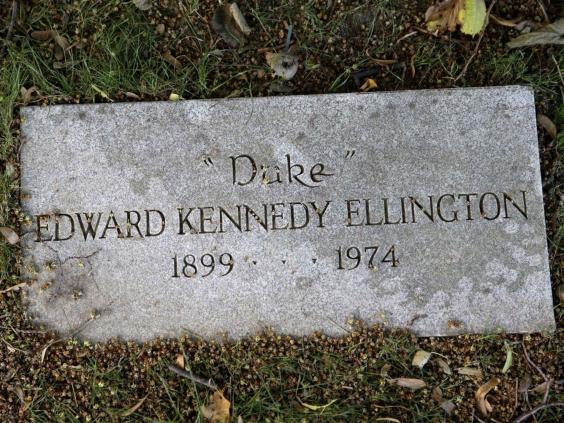 He knows in part because nearly all the 70 burial plots which were advertised for sale earlier this year in "Jazz Corner" – right behind the shiny, granite gravestone of Miles Davis, etched with his trumpet and bearing the honorific "Sir" to mark the knighthood bestowed on him by the Knights of Malta – have already been taken.
"We've only got a few left," he comments, adding that a "high percentage" of those who have invested will have done purely because of the proximity to the trumpeter.
They won't only have Davis for company. Across the road is a linden tree with two crosses on each side and a small parade of stones set in the grass overlaying the departed of the Ellington family, including Duke Ellington, 1899-1975.
Also close by is the altogether more showy gravestone of saxophonist Illinois Jacquet. And just over the brow of a hill from there is a pavilion-like mausoleum where Cuban salsa star Celia Cruz was laid to rest in 2003.
Much more ambitious plans are afoot for the hill itself, at the moment almost bare but for a single, nearly brand-new mausoleum at the crest, its four facades ready to accept new arrivals, whether in full-size caskets – there are slots also for two side by side – or urns needing only tiny niches.  Four more mausoleums will be built shortly in the same area and there will be plenty of space also for traditional graves in the ground.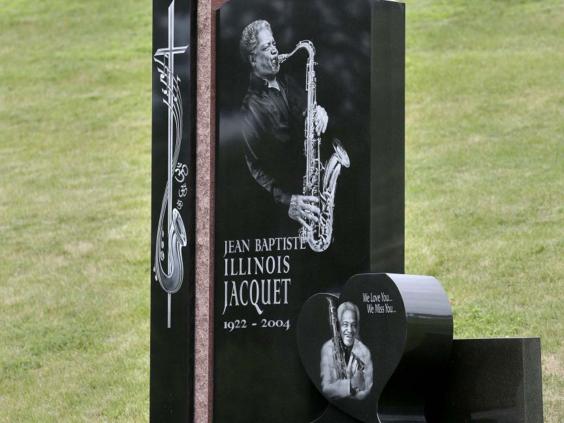 Plots and other burial options at the site start at around $6,000 (£3,500).
While Mr Ison can't say that everyone who decides to make the hill their last place of repose will be doing it because of the connection with jazz, he expects that the proportion doing so will also be "very important".
Barbara Selesky, the marketing director for the cemetery, says that June's concert, which was put on by Marsalis and the Jazz at Lincoln Centre Orchestra, was particularly helpful.
"It gave people a whole education about jazz at Woodlawn," she says, taking this reporter on a tour of Jazz Corner and the new hill development close by.
"We have a lot of land for development as you see, although a lot of people wouldn't think so."
Reuse content